Journaling for Mental Health: Quick Tips for Writers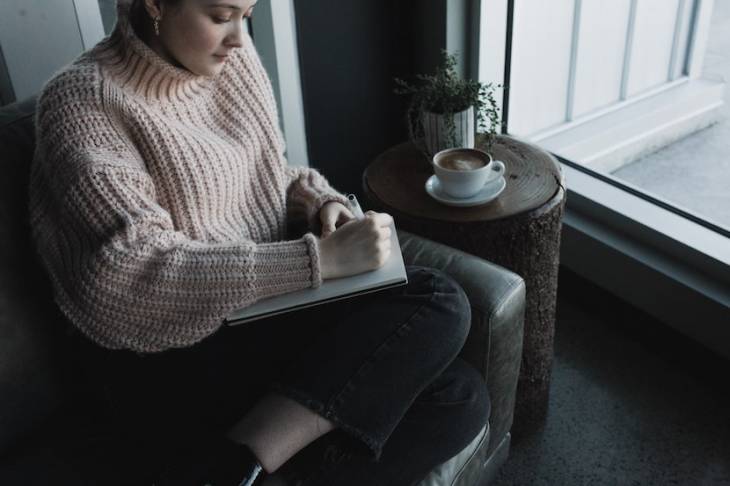 You're probably used to writing a lot every day, but have you considered journaling for mental health? Even seasoned writers can benefit from setting aside some time each day to do some journaling.
Journaling has many proven benefits for helping with mental health, ranging from reducing anxiety to helping people manage addiction. 
Writing can be a great way for you to shake off the dust from a long work day and rediscover the joy of putting pen to paper.
Let's take a closer look at what journaling for mental health entails for writers.
But first…
What Is Journaling?
Journaling is simply the process of taking a little bit of time out of your day to do some writing for yourself. It can be as in-depth or as simple as you need it to be. 
A simple journal could just be a bulleted list of important events from the day, or you could write at length about your feelings and activities from the previous day.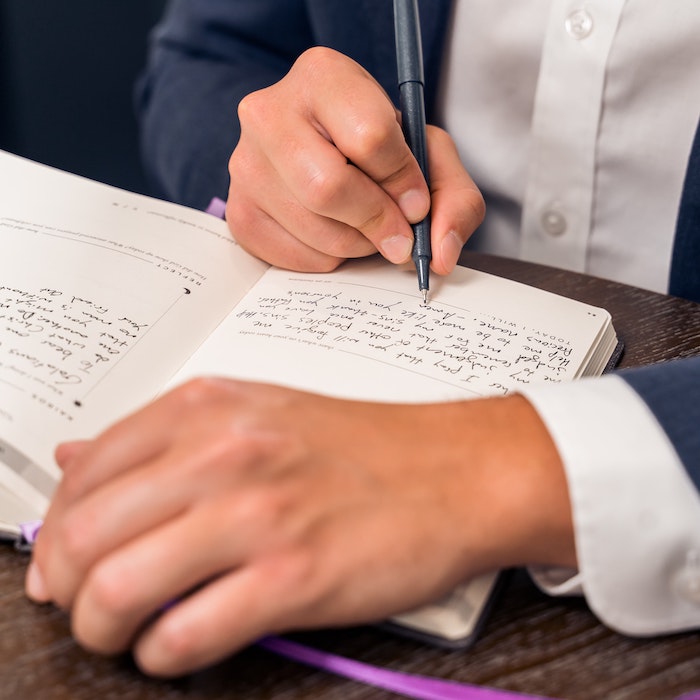 As working writers, we don't often take the time to write for ourselves. We're used to writing for publications and clients, but there's also a lot to be said about taking the time to do some writing for yourself.
Journaling can have a positive impact on your mental health. When you write, you can explore feelings you're struggling with, reflect on life events and your reactions to them, and track symptoms you're experiencing to see how they change over time. 
But How Effective Is Journaling for Mental Health?
Mental health ties in with other aspects of our well-being. And poor mental health can result in addiction or other struggles. Fortunately, journaling has positive effects on people from helping us put events of our day into perspective to giving us a review of our lives over time.
In fact, there's a growing body of evidence that suggests regular journaling can improve your mental health. Journaling has been linked to reduced anxiety and stress, and can even help individuals manage substance use disorder. 
We tend to focus on negative things, but journaling can give us the perspective we need to give ourselves a more holistic sense of what's going on with our lives. It can help you identify potential stressors that make your day harder and how you can effectively manage them.
Journaling can also just make you feel better. If you focus on journaling about positive things, this can help improve negative self-talk and positively change how we see ourselves. Besides, writing the good old-fashioned way with a pen and paper is quite therapeutic in itself.
Why Should Writers Journal?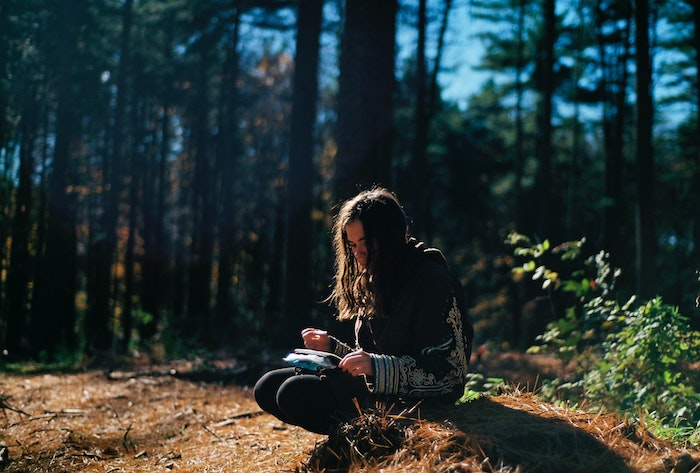 As a writer, you might think you're already putting enough words down on the page every day. But it's important to consider who these words are for. Most of what you're writing might be for someone else, but there's also a lot to be gained by writing for yourself. Writing can lower stress and anxiety, and help you learn more about yourself.
Journaling lets you focus on a topic that you might not be used to writing about. You can also be more free with your writing without worrying about publication standards, typos, and all the other ins and outs of a writer's daily work.
You're a professional in a craft and in a trade. Think about it like a professional carpenter coming home to work on some furniture or another project that they care about personally. Journaling is a great time to exercise your creative freedom and relieve stress.
How to Get Started Journaling 
The first tip is to make journaling as easy as possible. Set aside some time — even if it's just ten minutes a day — to write for yourself. Keep your notebook within easy reach. If you have to hunt it down, you'll find an excuse not to use it.  
Another important thing to consider is scheduling. If you're used to writing for work in the early mornings, you might try journaling during your breaks or in the evenings. Try to set journaling aside from the writing you do for your career to make it feel special and distinct.
You're also probably used to holding yourself to some pretty high standards as a professional writer. Journaling is a space of near total freedom for your writing, where the only limit is your imagination. 
Feel like writing a short fiction story about your day? Go for it! Want to write a funny story about your experience on the subway? Try it and see how far you get. The only limits are the ones you impose on yourself.