Dalia Lasatie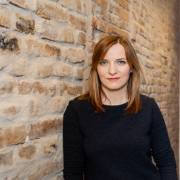 Dalia is the CEO and co-founder of CGTrader, a leading global provider of 3D visualization solutions for ecommerce and the world's largest marketplace for licensable stock and custom 3D models. She is an expert in the fields of 3D visualization, 3D modelling and Augmented Reality and provides consultation to enterprise companies with regards to retail strategy.
Dalia joined CGTrader in 2013 and has been instrumental in growing the CGTrader community of 3D designers which now exceeds two million.
CGTrader offers its customers photorealistic 3D models for a variety of applications. These include advertising, gaming, entertainment and most recently 3D visualization and Augmented Reality ecommerce applications that lead to increased sales conversions and reduced product returns. CGTrader works with more than 150 Fortune 500 companies.