10 Effective Content-Writing "Secrets" for Professional Writers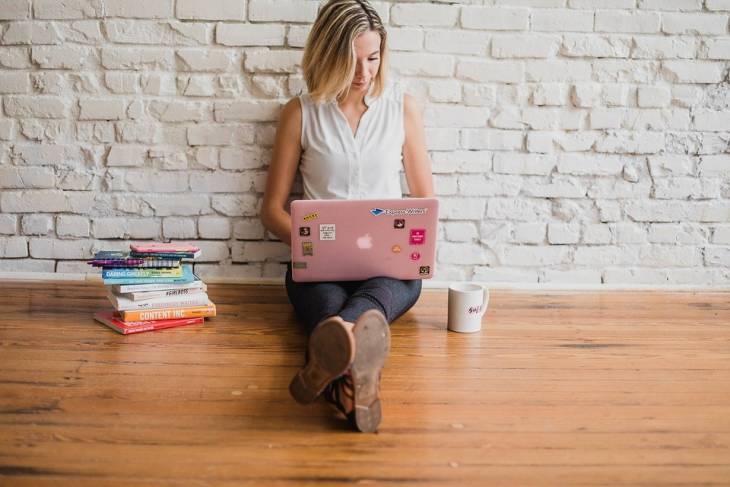 The articles you pen down as a writer should be grammatically sound and engaging—that much is given. Aside from that, the information therein should be relevant and useful to your readers.  
But how do you go about producing that type of content that is engaging and relevant? What secret tactics do the most proficient writers use that you can borrow in your own writing?
Well, producing quality articles goes beyond stringing up sentences and getting the structure right. You also need to work on your voice as a writer and be as creative and original as possible.
That is why content-writing can be a little challenging to those who don't work on improving their mastery of the craft and their writing habits and skills every day.
To ace your writing practice and score more high-paying writing jobs as a professional, you need to follow tried and tested writing methodologies that allow you to inform and influence your audience.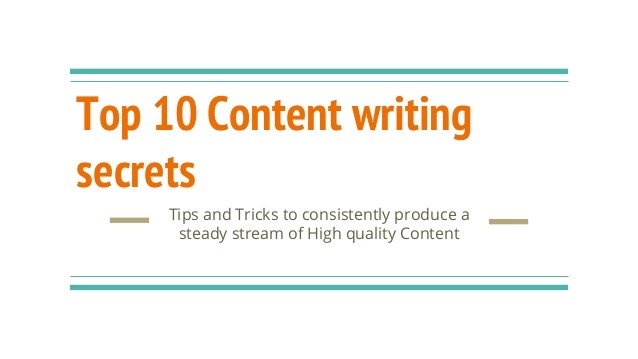 Among the most important aspects you should consider about each article you write is its readability. After all, the purpose behind your writing is so your target audience can easily access the information they need.
When you publish a poorly written article, your readers will barely understand it. Instead, they'll be disappointed and seek the information they want somewhere else.
So, before you begin writing an article, start by defining the purpose of your content. This way, your write-ups will flow properly, inspire readers, and elicit the actions you were aiming for.
Here're are a few more "secret" ingredients for more effective content writing:
1. Converse with Your Audience
People are always looking for relatable content. When a person keys in a search query, they're looking for an article that anticipates their problem and provides practical solutions in an easy to understand manner. Your article should, therefore, speak to readers in a friendly, conversational language that captures their attention and stimulates their thought processes.
2. Use Familiar Words
Once you know who the audience you're writing for is, use words and phrases that your audience would be familiar with. This will ensure your article speaks to them directly and makes your content seem like you are having a one on one conversation with the reader.
Avoid slang, vulgar language, and obnoxious phrases. Readers may not be familiar with those strange words and you may lose credibility as a writer in that case. It's important that you always appear professional, relatable, and knowledgeable in what you are writing.
Keep in mind that the content you upload is in the public domain; anyone can access it. Thus, your work as a content writer precedes you, and you need to ensure it portrays professionalism.
3. Develop a Strong Reading Culture
As a writer, you are only as good as the content and writings you feed your mind. Develop a culture of reading widely, every day. It will give you different perspectives and the ability to tackle different topics.
Make a point to read and learn more about writing to make your next article better than the last.
4. Research, Research, Research
Research thoroughly from credible sources and material when writing your content. In all types of writing, your copy is often only as good and informative as your sources.
Find out the best writers in your field and read their work as part of your research. Study how they structure their sentences, employ words in their texts, and use other stylistic devices. It will help you learn skills that'd take you years to master and improve your writing.
Readers expect articles with seamless flow, excellent readability, and valuable insights to improve their lives and or the world they live in. Your research will determine if you'll meet that need.
5. Invest in Captivating Headlines
Headlines are the first things your audience reads before they go through the article. Craft captivating headlines to make them curious and interested to find out what the article is about.
It does not matter how good the content is, if your headline is stale readers will not click to read the content or feel compelled to continue reading when they encounter it.
The way you write your headlines, determines whether you'll capture or lose the attention of your audience. Aim for solutions headlines with a "power hook," and also take advantage of the many headline generators available online that help to generate catchy titles.
People have a short attention span. A lot is going through their mind. Make sure your headline is compelling enough to stop them in their tracks and force them to want to find out more.
6. Leverage Interesting Quotes and Memes
A little humor here and there will do you a lot of good in making your content interesting and memorable. Use memes to illustrate your point and break monotony, especially for long articles.
Human beings are visual creatures and using memes, pictorial quotes, and other types of visual content and illustrations in your content can go a long way in encouraging readers to keep reading. This way, you'll be able to keep your readers' attention from beginning to the end.
Even when you use relatable textual quotes, the reader can take a moment to reflect before proceeding. Quotes make your content stick with your readers. So, use them, too.
7. Write Short Sentences
Long, convoluted sentences discourage the reader from continuing to read. Readers want easy to read articles that point out what they need to know quickly.
No-one wants to spend the whole day trying to understand or decode what you are trying to say in your content. So, use short sentences and paragraphs, which are easy to read and understand.
Anticipate your audience's needs and provide valuable solutions that can be implemented easily where applicable. Put yourself in the reader's shoes to determine content relevance.
Short sentences boost your article's readability and improve content message retention.
8. Read Out Loud to Improve Flow
One of the ways a writer can determine if the sentences flow properly is by reading out loud. That is an excellent way of finding and fixing grammar issues in your write-up.
Reading out loud gives you a sense of how your article will be read and understood by readers.
9. Take Advantage of Voice to Text Tools
Voice to text tools enable you to use your voice to turn speech into text, ensuring that the information you want to convey is not lost in the writing and translation.
These tools allow you to focus on getting your words down in writing, and then you can edit once you're done. A tool like Google Docs Voice Typing can, therefore, be very useful, especially if you have heavy workloads and want to write content faster.
10. Use Writing and Editing Tools
It's always advisable to write first and then edit your copy when you're done. Do it this way and you will be able to identify grammatical errors in your text and correct most of them.
However, there are some grammatical mistakes that might escape your notice. Use writing and editing tools like Grammarly to highlight the errors.
With the right writing and editing tool, you'll have an easy time polishing and shining your work.
Conclusion
Writing is a fun experience and when you've mastered your skills, it can become a very lucrative and satisfying career. Use the tips above to ensure you succeed in your content writing profession.