6 Ways to Boost Your Brand's Social Media Performance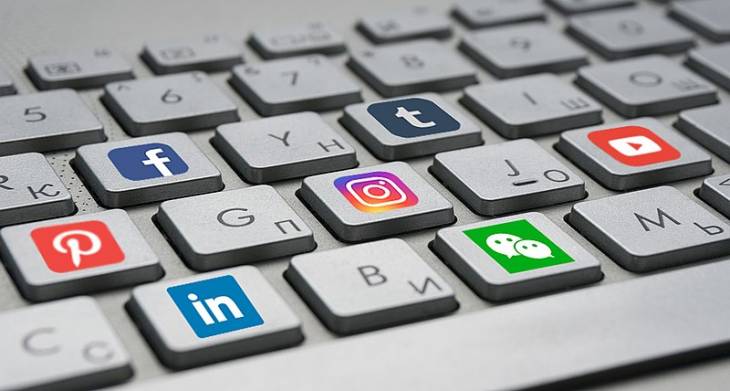 Social media marketing is still one of the most important and best methods of marketing in today's business world.
By getting more likes and engagement on your social media pages, it can improve your popularity and boost your business performance and brand awareness.
But it isn't easy to increase likes and engagement on social media pages – you need the right strategies!
Here are six ways to boost the performance of your pages and get more likes from customers, fans, and followers on social media.
1.) Create Social Media Strategy
 
Running a successful social media campaign requires planning. Things won't just happen automatically. You have to make them happen.
So, if you're working with an agency, they should develop a social media strategy for your company that involves a timeline and benchmarks for success.
Some steps that you can take to create a social media strategy on your own include:
Determine goals – By identifying what you want to achieve through social media, you can come up with targeted strategies for achieving these goals.
Consider your resources – Spend what you have. Don't operate beyond your means.
Analyze your competition – This will help you identify loopholes and ways you can distinguish yourself form the competition
Identify core topics and social media sites – Do your research and know what type of content your audience love and on which platforms they spend most time on.
Create a content schedule – Depending on your objectives and the amount of content you have, decide how often to post on social media and on what days.
Imagine gaining 1000 followers but they don't share your posts or buy your products; that's no use. Know your audience then engage with them consistently. That means posting regularly.
2.) Choose the Right Channels
 
Before you begin a social media marketing campaign, determine which channels are best for your business. Once you've decided on the platforms you'll use, they will be an integral part of your campaign.
While there are literally thousands of social media platforms out there, you only need a few. Think about what your target market is interested in and focus on platforms they're likely to use.
For instance, if you're selling candles, Pinterest might be your channel of choice. But if you're a hairdresser, perhaps Facebook is better suited for your brand. If you sell shoes online, Instagram is definitely in play.
Along with that, ascertain the time you can invest in each channel, every week or month. It helps if you have a calendar and share it with your entire team so they're up-to-date with each step.
3.) Engage Your Target Audience
 
When creating social media pages, it's critically important to identify who your target audience is before you begin posting content and engaging with them.
Doing so will help you determine which type of content will resonate with your followers and help you figure out how to reach an even larger audience.
Then you can engage with them by posting and replying to their posts and comments in a regular, swift, consistent, and professional manner.
Utilize various social media tools to save time and enhance engagement with your audience, including Hootsuite and Buffer for scheduling posts and Bit.ly for shortening and tracking of links.
4.) Analyze Your Social Media Outcomes
 
Popular platforms for businesses include Facebook, Twitter, Instagram, LinkedIn, and YouTube. If you're just starting out with social media marketing, it's best to focus on one or two first.
Be sure also to use analytics to see the results of your social media posts, engagements, and activities. All of the leading social media networks have built-in analytics tools you can use that provide valuable data.
Apart from the built-in analytics tools, you can also use third-party analytics tools to track your previous posts, interactions with your followers, earlier social media campaigns, and so on that'll inform your next and future posts.
5.) Integrate Facebook pixel
 
If you're looking for a way to boost your visibility on Facebook, set up Facebook pixel on your site. This a piece of code that lets you measure, optimize and build audiences for your ad campaigns.
Facebook pixel enables you to create custom audiences based on different events, like when someone visits your page or interacts with your posts, etc.
The idea is that they'll see what other posts might interest them as well. Pixel allows you to reach out to people that have interacted with you and inform them about new content you post.
Overall, integrating Facebook pixel, as well as paid social media advertisements and promotions, can help increase your traffic and propel engagement over time.
6.) Leverage User-generated content
A 2016 Consumer Trust Report showed that close to 47% of Gen Y prefer user-generated product images before shopping. Currently, user-generated content (UGC) is among the most powerful tools to promote brand products and services.
When people shop online, they look for other's online validation to confirm their choices. These are more effective than any marketing gimmick or brand ads and claims.
Leverage UGC by encouraging your fans, followers, and target audience to leave comments, give honest reviews to other customers directly, and even upload quality content on your social media channels.
In conclusion
With business relying heavily on the internet, social media marketing is key to reaching audiences online. When starting your social media campaign, use the aforementioned tips and see the difference yourself. Social media marketing can greatly increase conversions and ROI.