Teaching Online: Pro Tips to Earn Good Money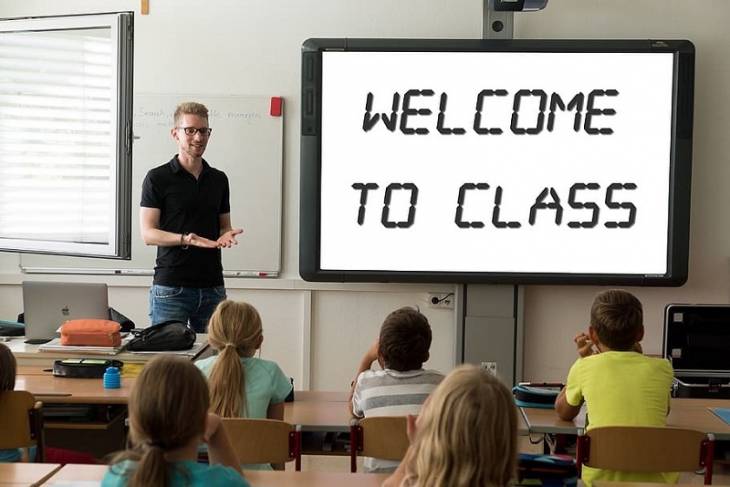 Teaching online has become increasingly common and a lucrative career opportunity. More educators are making good money teaching online. Whether you want to change your career or want to earn some extra cash on the side, teaching online can be a great solution for you, too.
However, many people are hesitant to begin with online teaching as they doubt its monetization capabilities. While not all online teaching is incredibly lucrative, all educators can share their knowledge online and bring in some extra cash and make a decent living from it.
There are countless legitimate ways to generate revenue from teaching online, but not all monetization strategies are created equally. So, it's important to do your due diligence and learn how best to make money from online teaching.
And while teaching online can be intimidating and confusing, we will look into some of the key aspects of how to teach online classes and earn good money.
The Basics of Becoming a Virtual Tutor
There is a high demand for educators who can teach any of the different subjects online, ranging from languages, science, math, business and even programming and other technical skills. This option to teach online is not for everyone, though. This is because most education programs require at least a Bachelor's degree with a specialization in the subject.
If you plan to teach for an established education provider that offers online tutoring, the process and requirements are generally similar for teaching in person. The major advantage of teaching online for an established education institute, however, is that you will have a guaranteed income. But the cost of obtaining the necessary experience and certifications can be significant.
You can also opt to go it alone as a private vendor of online tutoring service. The main hurdle of following this independent route of teaching online is finding an audience.
Needless to say, the easier part of being an online tutor no matter for who you work is creating educational resources; the tougher part is finding the audience to share your knowledge with.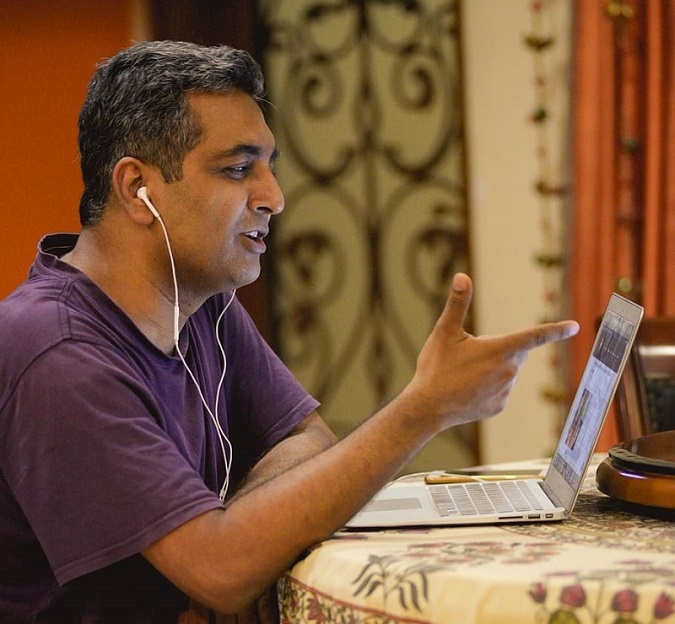 Here are some of the most effective ways to establish yourself as a virtual tutor and find the right audience willing to pay decent money for your online tutoring services.
Start a blog
You might not think a blog is essential to become an online tutor. But the truth is blogs are one of the powerful marketing tools you can leverage to establish yourself as an online educator.
Blogs are great as they serve as a gateway to other resources. For example, this blog you are reading now is knowledgeable and you access it for free.
Likewise, if you are reading a blog of an online educator for free, but decides to receive further knowledge, you might choose to buy his/her online courses.
With a blog, you can build an audience so that you won't have any limits on how much you can earn.
Create online courses on eLearning websites
If you want to create an online course, you need a video platform to offer them. While there are lots of eLearning platforms that allow you to create online courses, it is recommended to choose a platform like Udemy that is a large eLearning marketplace that supports any topic, skill levels, or languages.
Udemy is a good choice as it already has a built-in audience for you and if you upload a course to the platform, a lot of learners will come to purchase it. As the platform handles a major part of the marketing, you will get good exposure and rating for your online courses.
Sell lesson plans
Not every teacher creates lesson plans by themselves every time. It doesn't really make sense to create custom lesson plans every time you need one when you can outsource the work and get it done. Teachers can upload their lesson plans for other teachers to use.
If you are an educator who already has custom lesson plans, why not consider selling it to teachers who need it and start making money right away.
The Pros of Teaching Online
If you have got passion in a particular subject and got the right credentials like a teaching license or a certification to do so, why not expand your teaching skills online?
If you are a certified teacher, you can easily teach online, work from home and take your teaching career to the next level. A teaching license is nothing but an authentic teaching credential that is required to allow you to legally work as a teacher in a particular area.
Online teaching is both lucrative and full of potential for licensed online tutors regardless of the experience level or subject expertise. Before learning how to teach online and earn money, you need to understand the benefits of teaching online.
Here are some of the benefits of teaching online if you are a certified teacher.
Freedom
One of the biggest benefits of teaching online is that you will get the freedom to teach anywhere in the world at the comfort of your home.
Balancing online teaching along with a full-time teaching job is surprisingly also easy as well. You just need the essentials like a laptop, a webcam, mic, headset, and a solid internet connection.
Maybe you will need some additional props like whiteboards and flashcards which you will already have with you.
Flexible working hours
Everybody is busy these days and it can be hard juggling work and personal commitments. Online teaching makes all of that much easier with the flexible working hours you can choose.
One of the major benefits of teaching online is the ability to set your own work schedule. You can balance online teaching alongside your regular teaching job. Start small and choose to teach anywhere from a couple of hours so that you can build your way to 20-30 hours a week.
Alternatively, if you choose to take online teaching as a full-time career, you can schedule your working hours to different times- every day a few times or just on weekends according to your personal preferences.
By making online teaching your primary source of revenue generation, you will have the freedom to take a break when you need it.
Motivate students across the globe
As an online teacher, you will be able to create a disruption-free learning environment for every student who enrolls in your class. As all classes are conducted on a one-one basis, you get the chance to fully focus on students learning.
Whereas if you are teaching in a normal class that has over 20 students, motivating and engaging all students is no easy feat. But this is absolutely possible with online teaching. You can effortlessly measure the impact of your class on every student individually, allowing you to improve your classes.
Professional development
While you teach your students online, you are learning alongside as well. Unlike normal teaching, you will get the opportunity to closely collaborate with older students who will have more experience than you do. This helps to gain a better perspective of understanding your students at a deeper level.
Another benefit of teaching online is it gives you access to many professional resources for free. You also get to interact and learn with fellow online tutors across the globe, along with getting access to online workshops and webinars which helps with your professional development.
Steps to Choose the Best eLearning Management Platform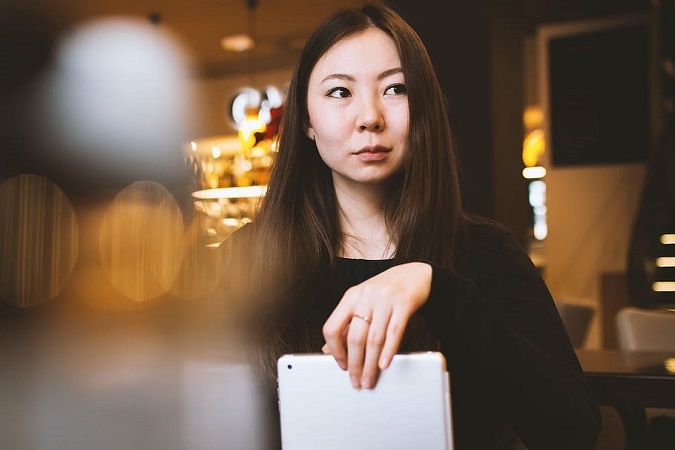 The best eLearning management platforms help online teachers to create a streamlined online learning environment and better maintain the online courses and manage online lessons well to offer students the most meaningful eLearning experience.
However, to leverage the benefits of eLearning platforms, you need to choose the one that offers the features and functionalities you need.
Here are some of the tips to choose the best eLearning platform to establish yourself as a professional online tutor.
Find your goals, requirements, and expectations
Start by looking at all the eLearning platforms that are out there today and shortlist a few that appeal to you. Before you begin, however, determine your learning goals, requirements, and your own expectations of the eLearning platform.
To achieve this, you might want to carry out thorough analysis and surveys to understand the goals you want to achieve through your online courses.
You will also have to understand the technical and operational specifications of the learning platform to help you address your goals and learner needs.
List the key features you need
If you take a look at the learning management platforms available, you will notice each platform is different in features and functionalities.
To find the best eLearning platform, you need to develop a list of key features needed. This makes one of the most important steps in the selection as this helps you to create a shortlist of the platform that will give you the power to create effective learning courses for your audience.
For example, if you are catering to an audience who is busy, you need to choose an eLearning platform that supports mobile delivery so that your users can access the lessons on the go.
Figure out the level of support offers
While some eLearning platforms offer 24/7 support, some offer minimum support like online forums and FAQs alone. Determine how much support you really need versus the support offered by the eLearning platform.
Will the eLearning platform walk you through the setup process or will they assist if you encounter a problem when setting up your eLearning course?
Option to Build Your Own eLearning Platform
While eLearning platforms like Udemy are really good, it definitely takes a commission from the monetization benefits you earn from each course sold. Considering this major downside, another great alternative is to build your eLearning platform.
You can build an online tutoring business similar to Udemy or Coursera so that you can not only upload your eLearning course, but also allow other teachers to upload their courses and teach on your platform. In this way, you can become an online teacher and entrepreneur at the same time.
If you are looking for how to teach online and earn money at the same time, building your own eLearning platform and mobile apps are the best way to go. With today's advanced technology at our fingertips, it's not tough to build an eLearning website these days.
To build an eLearning platform like Udemy with the same or similar features and functionalities, you can leverage white label solutions (a fully supported product or service that's made by one company but sold by another. Most of the white label solutions out there are open source and can be self-hosted so that you can customize any existing features to suit your unique requirements.
A white label solution is an easy, convenient, affordable, and speedier way than developing your eLearning platform from scratch.
Conclusion
Online teaching can be a lucrative endeavor, if you plan it well. With today's advanced technologies at your fingertips, there are no deficiencies of approaches or shortage of strategies you can use to make good money by teaching online.
Regardless of whether you want to be a part-time tutor or a full-time online educator, utilizing eLearning platforms to grow your passion is a reliable approach.
And if you want to take it a little further, you can build your own eLearning website to have full control over creating and managing your online courses and earn good money.