The Most Frequently Asked Questions About Ghostwriting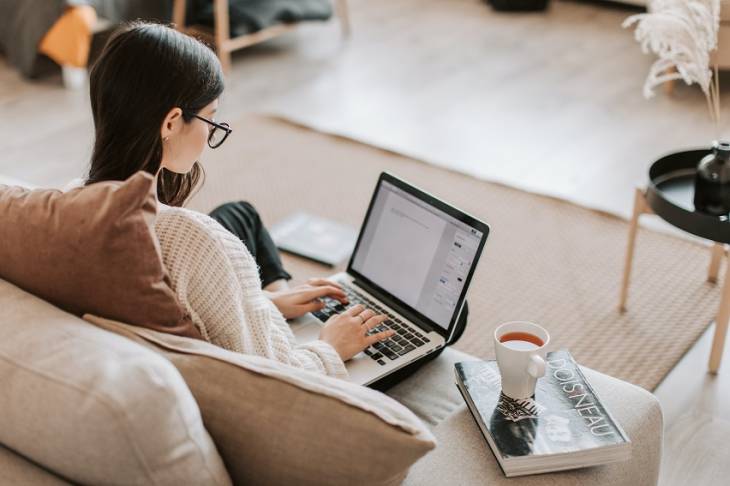 Most of the content you've read on the internet was likely written by a ghostwriter. The global ghostwriting services market is huge and expected to continue growing at a compound annual growth rate (CAGR) of 6.5% between 2021 and 2028.
Due to the nature of the profession, you'll likely never know if your favorite article, book, podcast, or email was written by a secondary party.
Whatever your reason for looking into or using a ghostwriter, you probably have a lot of questions surrounding the profession. Many of which will be answered here.
Who is a Ghostwriter?
A ghostwriter is a paid writer who anonymously creates content for a company or person. The company or person hiring the ghostwriter receives credit for the project or book, while the writer is compensated for working behind the scenes.
Many ghostwriters fill multiple roles as researchers, editors, and writers, which can be a very lucrative profession for the best of them.
Do I Need a Ghostwriter?
If you want to establish yourself as an expert in your niche, build a brand, business, or sell a book but you don't have the knowledge to do so yourself, hiring a ghostwriter is a good option.
Some established writers will hire a ghostwriter because they have too many projects and not enough time to complete them.
Other times, you don't know how to get your ideas from your head onto the pages. Regardless of why you need one, a ghostwriter can be a valuable asset.
How and Where Can I Hire a Ghostwriter?
There are plenty of professional ghostwriting services available online that fall into three broad categories: freelance, agencies, and publishing companies.
Upwork, Hubstaff, Fiverr, and ProBlogger are four incredibly popular sites that feature some of the best writers. However, you still need to interview and vet through multiple writers when you use freelance bidding websites.
If you don't have a lot of time to dedicate to interviewing, use an agency or publishing company, as they've already vetted their writers and can back up their expertise.
You can find a ghostwriter for any and all types of projects, including blog posts, book writing, copywriting, speeches, scripts, white papers, and brochures.
Basically, if your project requires pen-to-paper (or hand-to-keyboard) as a prerequisite for completion, you'll find someone to hire.
Who Owns the Legal Copyright for the Work?
Since the ghostwriter is paid to write anonymously, the copyright is owned by the person who hired them.
Some ghostwriters may put an exception in their contracts, but work made for hire generally belongs to the buyer, not the creator.
Is Ghostwriting Ethical?
Regardless, ghostwriting is legal. However, is it ethical?
Many people consider ghostwriting plagiarism, which is why you're not allowed to pay someone else to write your academic paper. It's a grey area that doesn't have a firm answer, but we'd say it's up to the writer and individual as to the ethicality of the practice.
Ghostwriting is a common practice and an honest service. As long as the writer is aware that they won't receive credit for their work, it'll remain honest.
Will the Ghostwriter Stay Confidential?
When you hire a ghostwriter, always ask for a contract.
Most ghostwriters will hand you a contract before they begin writing for you to ensure both parties are protected from fraud.
Most ghostwriting contracts will outline the following:
When you're expected to pay them (fee schedule)
Timing and milestones for each project
An outline of the scope of the work
Transfer of copyright (once the project is paid in full)
A statement of nondisclosure
Information pertaining to the project
The ghostwriter is bound to the nondisclosure agreement and can't steal your ideas or register them under their own name.
To ease your fears, most ghostwriters will allow you to review the project before finalizing, so you can determine whether your vision was properly executed.
At the same time, people who work with a ghostwriter don't have to reveal their product was ghostwritten. If you wish to publish your book, you don't have to inform the publisher.