The Importance of Web Design in Digital Marketing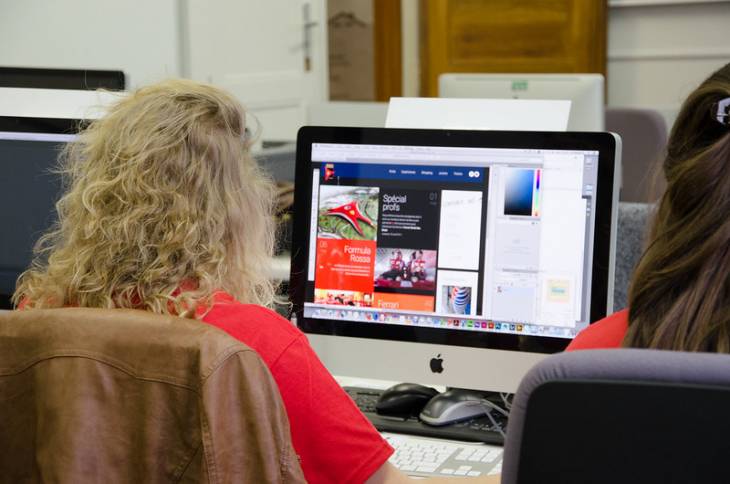 When crafting a strategy for an effective marketing plan for your brand or business, the right web design cannot be discounted. The time-tested standard when it comes to web design can no longer offer just visibility or functionality. Every small nuance and detail that helps users to engage with your brand needs to be accounted for and incorporated well.
From the choice of color to the layout, all these crucial elements work side-by-side to great an effective and efficient tool that can help improve any marketing strategies significantly.
Businesses and a number of digital marketing agency teams see the value that a high-quality website brings. They also understand the customers expect more from web design compared to a couple of years back.
No matter the industry, websites need to be up to date, offer value, and be aesthetically pleasing in order to build trust with any potential clients.
What's an Effective Web Design?
An effective digital marketing plan needs to be well-planned and executed. And web design should sit at the heart of the plan in order to achieve those goals.
Let's explore the different components that a high-quality web design can help boost:
I. Better user experience
The last thing you want your users to feel when visiting your site is to feel frustrated and leave. Creating a user-friendly site will entice visitors and make them want to come back.
Putting large images and flashy videos will slow down your page's load time. Also, if visitors can't get to the information they're searching for quickly enough, they will leave. For this reason, you need to improve the organization and navigation of your site.
II. Consistent Branding
As they say, first impressions last. You need to assess how your website stack up.
Look at the overall layout of your site. Take note of the look and feel that you're trying to communicate with your visitors. Is it consistent between pages and with your other marketing materials like product sheets, whitepapers, etc.?
Your brand needs to communicate the right message about your business.
Keep these key elements in mind:
font
colors
logo
images
overall message
III. Conversion rate optimization
You've heard of SEO, now it's time to pay attention to CRO, or conversion rate optimization. It involves increasing the percentage of site visitors that become customers. Think of it like running a brick and mortar retail store. People enter and look around but some leave without actually buying anything.
Effective web design can significantly improve the layout, text, and forms you present to visitors in order to increase their chances of converting thus increasing sales.
IV. Advertising
For any business that runs a pay-per-click ad campaign to entice visitors to visit their site, they know how important landing pages are.
When users click an ad that will take them to the landing page, that transition should be seamless and direct users to perform the desired action. Oftentimes, the ad will have a different look from the website leading visitors feeling like there's disconnection.
As part of your web design plan, you should consider the entire user experience, from the moment they see your ad, down to checking out of a purchased product.
Web Design Best Practices for Marketing Success
Next, we highlight some of the best web design practices and implementations in which web design can greatly impact the marketing aspect of the business.
1. Mobile Friendly
A lot of designers focus a lot on ensuring that the page looks good on a computer, but forgetting that a good portion of people who access the internet are doing so on their mobile phones.
What typically happens is a well-organized and laid out design becomes unorganized, cluttered, and impossible to navigate when viewed from the smaller screen of a smartphone. You lose potential customers if this is not rectified.
Incorporating a responsive design that adjusts to fit the size of the screen automatically makes it a lot easier for users to find the information they're looking for.
2. Fast-loading time
The more time that users have to wait before they see the information they are looking for, the more you lose the opportunity to make them convert. This is why loading time should be improved for any business that wants to boost its sales.
Things to consider when you want to improve your site's loading time include:
Implementing a content delivery network. This involves taking static files like images, CSS, and JavaScript and delivering them to servers that are closest to the location of the user. This helps load them more quickly.
Using new image formats. Switching between different-quality and different-sized images in order to save bandwidth can reduce the weight of images by up to 20%.
Assessing plugins. Plugins offer a lot of functionality and features to a website. However, the more plugins you use, the more work it needs to do to load.
Enable compression. It's now possible to compress the resources on your site to lower the number of bytes on every page. This is done by optimizing content through consistent HTML and CSS code across all pages.
3. Social Media
Social media platforms like Facebook, Twitter, Snapchat, and Instagram continue to dominate the digital marketing space, and for good reasons. With millions of people spending a good portion of their time on the internet on social media sites, it offers a rich picking for brands and businesses to gain new customers.
That being said, anytime you have the chance to insert your brand's social media links, you should. This includes your website. Make it easy for customers to share content that they find interesting to their own social media page. This has the added benefit of encouraging other users to visit your site and explore what other valuable content they can find.
You don't have to use the default icons of your socials. Be creative and inventive. Create unique social media logos that go with the theme of the site.
And make sure that at first glance users know that by clicking the link they will be taken to your brand's social media page.
In Conclusion
There's still a lot of growth for businesses and brands through digital marketing. It takes a perceptive marketer to see and leverage the potential that great web design offers for successful marketing strategies.