Avantika Shergil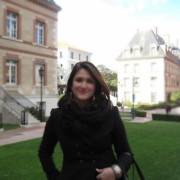 Avantika is Operations Manager at TopDevelopers.co, a leading directory of big data analytics companies, where she coordinates and manages the technical and functional areas. 
Researching and writing about technology makes her feel motivated and enhances her professional journey.
Avantika is an adventure lover, passionate traveler, and admirer of nature. She believes that a cup of coffee is the prime source to feel rejuvenated.