The Most Reliable Electric Cars So Far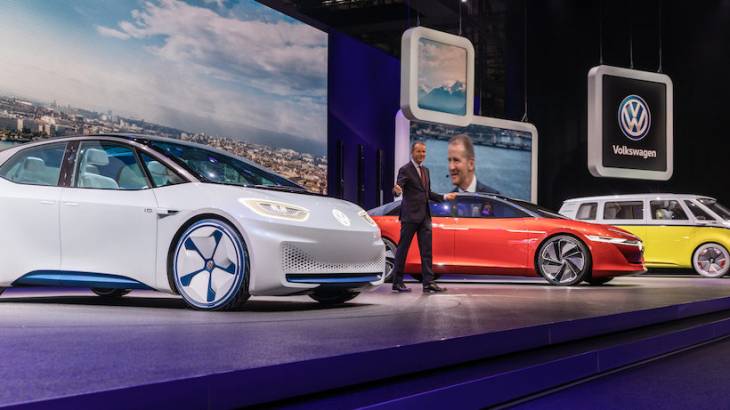 It wasn't long ago that electric vehicles (EVs) were few and far between out on the roadways. Now, seemingly every car brand has brought an electric model, two, or even a few to market. 
With the quiet, efficient, and environmentally friendly experience they're able to provide drivers, the electric auto evolution is the topic of much discussion.
If you're planning on exploring this new frontier for yourself, it could be helpful to know the players… and which are playing the game best. 
Weighing Reliability Scores
So, what makes an electric car reliable? Well, of course, the ability of a vehicle to provide you with a consistent performance, day in and day out, is the ultimate measure of reliability. 
Each EV is a complex piece of machinery, though. So, there are really many components and design aspects that will determine how dependable a particular model is.
For instance, the battery found inside each electric car will prove critical in its ability to provide a reliable ride. The battery's ability to hold a charge will contribute greatly to your driving range. Accordingly, this is one area you'll want to evaluate—among others.
Here are some of the electric cars that have proven most reliable on the roads this year.
1. Tesla Model 3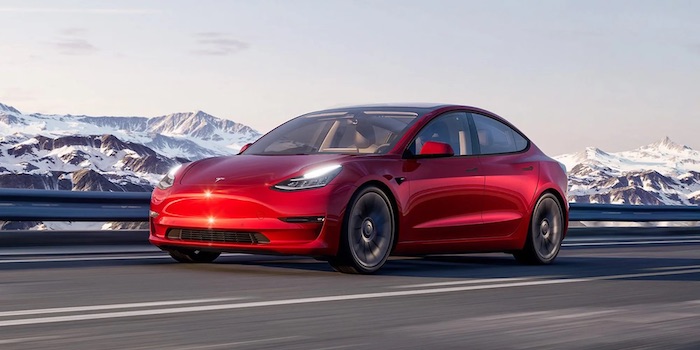 As you explore the EV marketplace, it makes sense to consider the players that have been in the game the longest, i.e. Tesla. Founded in 2003, Tesla really gave birth to the electric evolution within the automotive industry.
Over the years, the brand has brought a number of exciting models to market, perhaps none more impressive than the 2022 Tesla Model 3. According to MotorTrend, the Model 3 was the best electric car for 2022, earning an impressive rating of 9.4 out of 10.
So, how did the Tesla Model 3 earn this grade? Well, you can start with the compact luxury sedan's impressive range. On a full charge, the Model 3 can travel up to 358 EPA-estimated miles. This range rivals that of many gasoline models in the same class. So, essentially, you can take it anywhere.
The Tesla Model 3 Battery
Of course, the battery on board the Tesla Model 3 is also quite important. Here, you'll find it features one of the most sophisticated battery systems on the market. And, it's also protected by a Battery and Drive Unit Limited Warranty, which will provide coverage for eight years or 120,000 miles.
2. Ford Mustang Mach-E
Another EV that falls within the crossover SUV category, is the Ford Mustang Mach-E. As you would expect given the model's name, it's got rugged good looks like its brother, the Ford Mustang. 
The engine under the proverbial hood of the Mustang Mach-E will, of course, prove different. Though, its power outputs do bear some resemblance to its relative, able to offer up to 346 horsepower and 428 lb-ft of torque.
As you get out on the open roads, you'll also find that the Mach-E is ready to roam for miles and miles. With the Extended-Range Battery, the SUV will be able to travel up to an EPA-estimated 314 miles on a full charge.
As far as automotive brands go, Ford is also one of the most popular manufacturers out there. In fact, according to a study conducted by iSeeCars, Ford's models are among the top rated in terms of likelihood to reach 200,000 miles. So, you can really count on a consistent performance when you climb behind the wheel.
3. Volvo XC40 Recharge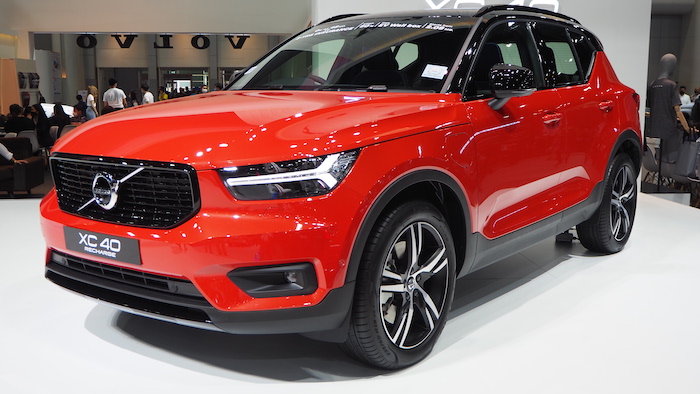 Looking for an EV that's family friendly? Turn your attention to the Volvo XC40 Recharge. This small SUV will offer you great interior space (57.5 cubic feet of total cargo volume), perfect for adventuring with the family and friends. 
As a Volvo, this model has also been stocked with tons of topflight safety technology. In fact, it was named a 2022 Top Safety Pick+ by the IIHS (Insurance Institute for Highway Safety).
The range on the XC40 Recharge measures in at an estimated 224 miles. So, you'll be able to take it just about anywhere you want, too.
4. Volkswagen ID.4 EV
The Volkswagen ID.4 EV is full of transcendent technology. Of course, its electric engine steals the show with a range up to 275 EPA-estimated miles. 
The cabin is also dressed to the nines. The vehicle will even start itself when you sit down in the driver's seat with your key fob in proximity, waking up autonomously.
For these reasons, and many more, the VW ID.4 earned an 8.2 out of 10 rating from Edmunds.
5. Audi e-Tron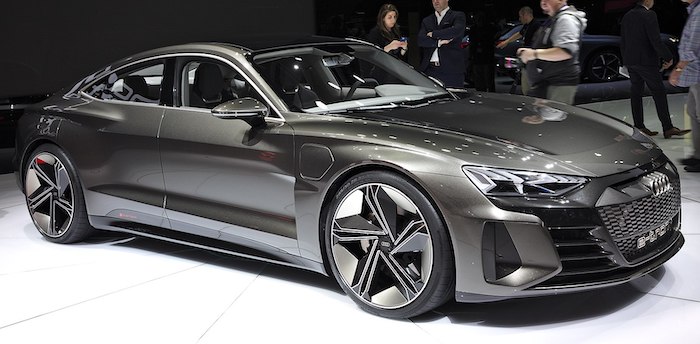 The Audi e-Tron is another strong competitor within this segment. Its dual electric motors and 95 kWh battery supply the SUV with 402 horsepower and 490 lb-ft of torque, allowing it to go from 0 to 60 MPH in just 5.5 seconds. Not to mention its 4,000 pounds of available towing capacity.
The e-Tron was also built for both downtown driving and highway cruising alike, boasting an impressive EPA-estimated range of 226 miles. This equates to a rating of 78 city/79 highway EPA-estimated MPGe.
Talk about a balanced performance—the Audi e-Tron will certainly leave a strong legacy.
6. Rivian R1T
It's hard to look past the Rivian R1T when looking at your EV options, as well. The R1T was the first all-electric pickup truck to market, offering a really impressive collection of performance specs, capabilities, technology, and amenities.
The Rivian R1T will provide a range between 260 and 400+ preliminary manufacturer-estimated miles. If that wasn't enough, the truck also offers 11,000 pounds of towing capacity, rivaling the capability of its gas competitors. Really, if you're looking for a do-it-all EV, the R1T makes for a great choice.
For many of the reasons listed above, the model was rated an 8.4 out of 10 by Edmunds, and also earned the Edmunds Top Rated Editors' Choice award.
In Conclusion
The EV segment is full of high-class competitors, from sedans and crossovers to SUVs and trucks. As you navigate the waters, looking for the most reliable models, you'll want to evaluate the battery and corresponding range available, amenities offered, as well as other design elements incorporated by each EV. Scheduling a test drive with a local dealer is another great way to learn more about these models!