7 Deadly Sins of SEO Web Copy Writing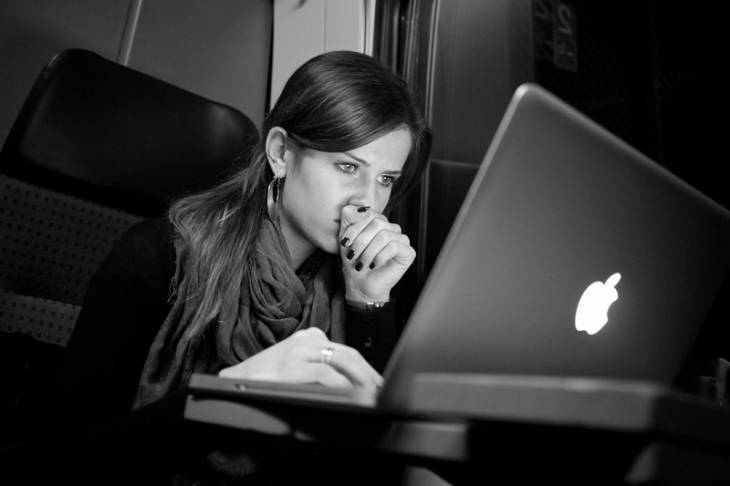 Even the best SEO experts don't know exactly how Google and other search engines work.
However, professional SEO copywriters know the basics required to rank web content highly on search engines results pages (SERPs). They know to avoid common SEO pitfalls that kill good copy.
If you want to succeed in your SEO content writing and rank your content highly in SERPs, you also need to avoid the seven deadly sins of SEO copywriting. 
Deadly SEO Content Writing Mistakes to Avoid
Beware of these seven deadly SEO copywriting sins that kill web copy and religate it to oblivion in SERPS.
1. Neglecting content quality.
Few professionals working online have not heard that content is king. This is a phrase that reverberates all over the Internet. Oftentimes, however, SEO copywriters forget the meaning of the phrase and concentrate more on other things like keywords on web copy.
Content is king means that your web content quality is of paramount iimportance in SEO copywriting. If you are neglecting this fact and making the mistake of producing low quality or mediocre content, you need to re-evaluate your content strategy right now. Produce content of the highest quality always to succeed online.
Focus on creating useful, credible and engaging content that provides real value to your readers every time. Then you can look at other factors to optimize your web copy for search engines. Search engines strive to reward the highest quality content with the highest ranking in SERPSs.
2. Targeting wrong keywords.
Some SEO copywriters make the mistake of overlooking or guessing keywords to incorporate in their web copy. Don't make the mistake of overlooking keywords.
Do your homework. Research the most viable keywords to use in your content. Use one or more of the many free and paid keyword research tools on the internet to identify appropriate keywords to target. Start with Google's free, industry standard keyword and research tool, Google Keyword Planner.
Avoid targeting keywords that are too competitive, particularly if your copy is not for an already established, big brand publication or website. Highly competitive keywords are targeted by many copywriter and marketers, meaning they can be quite difficult to rank well for.
Ideally, use your keyword tool to identify medium popular keywords for which your chances of ranking on the first page of search engines results is high.
3. Stuffing keywords.
Some SEO copywriters think that repeating their target keywords many times within the body of their web copy increases their chances of ranking well in search engines. The reality of the matter is that keyword stuffing actually harms your search engine ranking. Leading search engines like Google despise keyword staffing.
Keyword stuffing results in writing copy that does not read and flow naturally and that provides little or no value to web users. Change your strategy and use keywords sparingly in your copy. Ideally, incorporate your targeted keywords naturally once in the title, the first paragraph, the body and the last paragraph of your copy.
Use variations of your keywords in the body of your text to avoid repeating keywords. Also, add description texts (HTML alt tags) for images you use on your web copy to help both readers and search engines know exactly what the images are about.
4. Not optimizing web content for readers.
The main thing you need to always remember when writing web copy is to empathize with online readers. It is not easy to read from a screen. Eyes tire quickly when staring at a monitor. Studies show that reading from a screen can be up to 40% slower than reading from paper.
It is, therefore, not surprising that online readers tend to scan web copy to find out what the copy is about first before they decide to read through the entire copy. Optimize your copy for on screen reading and your web audience will love you for it. Ignoring the needs of online readers can cause online readers to ignore your copy just the same.
Make sure your content easy to scan. Use short sentences, concise paragraphs, bolded texts and bullet lists whenever possible to break up large chunks of text and highlight your main points. Search engines will notice your empathy for web readers and reward you with good search engine ranking for enhancing user experience.
5. Making word count the priority.
Another common myths about SEO copywriting is that there is a magic word count you need to reach to rank highly in the search engines. Some SEO copywriters think the magic word count is 500 words, others think the magic number is 1000 and yet others think the number is 1500+ words. The reality, however, is that there is no specific word count you need to reach to rank well.
Look at the highest ranking web pages in SERPs and you will realize the top articles have wide and varied word counts. Don't make the mistake of making word count too much of a priority when creating your copy. Instead, focus on creating copy that delivers your message and adds real value to readers. Optimize it for on screen reading and you should be fine.
6. Linking improperly.
Linking from within the text of your article is okay as long as you are linking to high quality and relevant posts. Use descriptive anchor texts and do not overdo it. Linking to other high authority, relevant web pages enriches your copy with informational value, credibility and authority.
However, telling your readers to "click here" to go to a given web page does not help to provide readers or search engines with the necessary context to anticipate what the follow through page is about. Many times this takes away from your SEO copy writing efforts.
Provide keyword rich anchor texts that precisely summarize and provide context for the follow through page you are directing readers. This provides a richer user experience and helps search engines understand, crawl and index your web content better.
Also, make sure all your links point to the page you intend them to and that they are not broken.
7. Having a weak call to action.
Your job as an SEO copywriter is to produce content that converts readers into buyers, subscribers, or persuades readers to take a desired action. It can be argued that SEO copywriting is more about making conversions and sales than it is about ranking well in SERPs. So, don't be afraid to sell with your copy.
Come up with a strong and compelling call to action and incorporate it in your copy. If your copy does not have a strong call to action, you will fail in your mandate to convert leads and sell more even if you rank highly in SERPs. High search engine ranking results in more traffic from potential customers, but it does not guarantee sales. Be sure to tell readers what action you want them to take once they land on your page.
Address the reader directly with the word "you" to engage them fully and create the impression that they are conversing with a friend. Inform the reader why it is in their best interest to buy your products and services or subscribe to your mailing list.
Keep your call to action brief and only ask readers to perform one action at a time to avoid overwhelming them. Also, take care not to go overboard in the sales pitch. People get put off by too much sales pitching that lacks a sense of appropriateness.
Remember, if your copy reads smoothly and sells naturally you will be on course to hitting the mark on your SEO copywriting bottom line.