Business Closures That Shook the UK… and Those That Didn't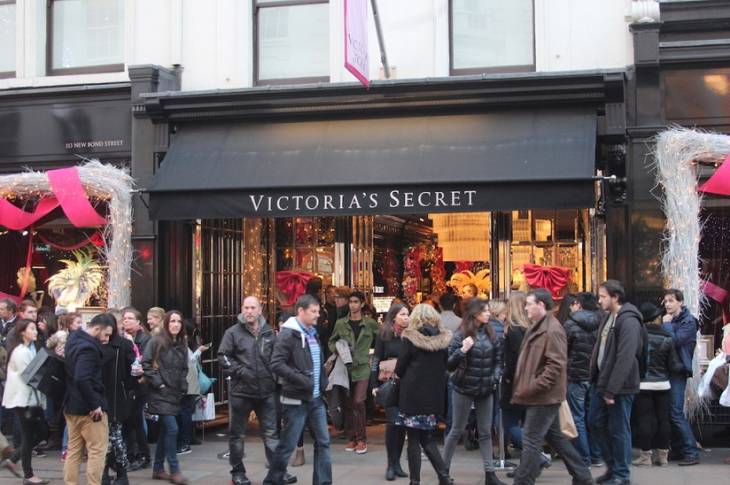 Victoria's Secret, New Bond Street near to Marylebone, Westminster, Great Britain. Photo by Oast-House.
In 2019, despite Brexit uncertainty, the UK remained in the top spot for Forbes' annual Best Countries for Business list. The country maintained relatively high ranks in terms of innovation, workforce, and minimal tax burdens.
However, while many businesses find success in the UK, there are some which fail to stay afloat. Small businesses are the most likely to close, with 20% of SMEs shutting within the first year and a staggering 60% by the third year. This is a concerning figure, but it's not only small businesses that risk failure. Even our favorite big businesses and brands can go under while attracting considerable attention.
It's not just big business closures that can leave a bad taste in our mouths. Many people take to social media to voice their shock and sadness of businesses that have fallen into administration. Administration is the process of attempting to save a business which has cashflow problems, is insolvent, or facing serious threats from creditors.
Many businesses can be saved from insolvency with stringent controls and measures. It doesn't have to mean the end of a business, but it can be equally shocking for customers and staff.
Independent insolvency practice Business Rescue Expert has analyzed our reaction to some of the biggest business closures and companies falling into administration to see which businesses people miss the most and which flailing businesses we hope will recover with our support.
Measuring People's Reaction
The analysis looked at businesses which have closed or fallen into administration during the period where such news generated hot topics for conversation on Twitter.
Overall, 42 businesses were identified as having caused a stir by their closure or financial difficulty. For each business, 500 tweets were extracted within the first month of their announcement and measured for their sentimentality. This means the data measures how positive or negative the public reaction to the failure of each business is.
Each business was then be given a score between 100 and -100, showing their favorability among Twitter commentators.
Closed Businesses Missed the Most
These businesses achieved a high sentiment score, meaning that people shared their love for the company and regret seeing them go.
A mix of entertainment services, fashion retailers, and restaurants found themselves being missed the most.
1. LoveFilm
DVD-by-mail service, LoveFilm, topped the list of the businesses that we miss the most. With a sentiment score of 85.4, Twitter users voiced their support for the pre-streaming video on demand company.
The company was founded in 2002, growing to two million subscribers by 2011 when Amazon acquired the services. However, the growth of internet streaming meant that by 2017 the postal arm of LoveFilm's services were defunct. Amazon eventually closed the business to concentrate on its own streaming platform.
One Twitter user stated that "Amazon axing @lovefilm is rotten news for film lovers," showing that the postal video service was used by people looking for interesting and unique films not readily available on streaming services.
Of course, now we couldn't imagine a world without the immediate satisfaction of streaming, where the latest season of Bridgerton or Stranger Things is right at our fingertips.
2. Brantano UK
You may remember this shoe retailer which shut its remaining UK stores in 2017. Brantano sold a variety of branded shoe names, favoring affordability to appeal to its customers.
The company achieved a sentiment score of 14, meaning that reactions to its closure sparked some heartfelt messages.
3. Jamie's Italian
Only just clawing into the hearts of Twitter users, Jamie Oliver's high street restaurant is missed by some people.
However, with a sentiment score of only 3.7, it appears that reactions were mixed to the closure of Jamie's Italian.
It seems that the chef's high street pizza didn't encourage too many people to sing "That's Amore" out loud or on the internet.
Businesses with the highest sentiment scores

Business

Status

Sentiment Score

1

Quiz

Administration

96.5

 

2

LoveFilm

Closed

85.4

 

3

Victoria's Secret

Administration

63.7

 

4

Topshop/Topman

Administration

60.5

 

5

Bertram Books

Administration

16.5

 

6

Brantano UK

Closed

14.0

 

7

Carillion

Closed

5.5

 

8

Jamie's Italian

Closed

3.7

 

 
 
 
 
 
 
 
Businesses Missed the Least
It's always sad to see a business go, but often their closures are not surprising. The failure to innovate and move with the times can lead to businesses shutting shop for good, even after successful stints on the high street.
From movie rental to phone sales, some businesses it seems to belong in the history books.
1. Phone4U
Independent mobile phone retailer Phones4U failed to impress Twitter users when it closed in 2014. The phone sales market moved away from lengthy contracts and a variety of mobile phones.
Instead, Apple, Samsung, and Huawei dominated the sector with standalone models. Mobile network providers also started selling their own deals at more competitive rates.
Phone4U eventually closed for good when network providers EE and Vodaphone ended their contracts with the company. Phones4U had a sentiment score of -79.6.
2. Blockbusters
Movie rental company Blockbuster also achieved a low sentimentality score, despite heavy nostalgia surrounding the business. With a score of -78.2, the business is criticized for its failure to adapt to the innovation of online streaming.
While people reminisce about physically selecting films, there is upset over their failure to move with the times.
One user explains that the company had been ignorant with its own success, stating that "too much success leads to complacency or ignorance to changing market desires", and that "Blockbuster's failure to switch to online movie rental/streaming" was its fatal mistake.
Other businesses such as Netflix and Amazon Prime have since dominated the video rental and streaming market.
Businesses with the lowest sentiment scores

Business

Status

Sentiment Score

1

Houseology

Administration

-98.2

 

2

Warehouse

Administration

-83.5

 

3

Phones4U

Closed

-79.6

 

4

Blockbuster UK

Closed

-78.2

 

5

Beales

Administration

-74.3

 

6

Maplin

Closed

-65.0

 

7

Bens For Beds

Administration

-62.6

 

8

GO outdoors

Administration

-61.5

 

 
 
 
 
 
 
 
Businesses in Administration
Even when businesses go into administration, the news can still be shocking and create conversation surrounding what people love the most and least about a brand.
2020 has been a difficult year for business, with closures during the pandemic causing financial adversity. When falling into administration, it can reveal some businesses' most loved aspects, as highlighted by users on Twitter.
In fact, the fashion retailer QUIZ achieved the highest sentiment score in the data, achieving approval of 96.5. The fast-fashion house fell into administration in June 2020, standing as an example of the difficulties that businesses have faced in the past year.
1. Houseology
Home furnishing company Houseology did not achieve a high sentiment score among Twitter users when it was announced that the company was going into administration.
Achieving a score of -98.2, the lowest score in the data, it appears that the public had little motivation to show compassion for this business failure.
The Scottish interior design business was founded in 2010. However, after falling in January 2020, the public acted unsurprised.
One Twitter user wrote: "Houseology went into administration. Another brand detached from their customers."
2. Victoria's Secret
Fashion retail businesses which have fallen into administration in 2020 achieved high sentiment scores. Victoria's Secret followed LoveFilm and QUIZ with the third-highest sentiment score in the data, achieving an approval rating of 63.7.
While this business is not without its controversy, it appears that the public has shown their appreciation for these companies online. Victoria's Secret has come under criticism after a Times investigation uncovered bullying and harassment of models and employees. All the while, it seems that people are not ready to give up on this lingerie retailer just yet.
In Conclusion
Some business closures come as a shock to the public. Their services and products are well-loved, but when their finances are in trouble, public empathy doesn't translate into good business.
Likewise, people can be equally unsurprised by business closures and announcements of administration. The failure to adapt and innovate can also be disastrous, especially for companies who risk insolvency and liquidation.
Even small businesses must manage their finances with stringency and caution, particularly during periods of uncertainty like the ones we're in during the COVID-19 pandemic. Business success relies on positive customer relations while maintaining a solid source of income.