Entrepreneurs Risk Prosecution for Incorrectly Claiming Government WFH Support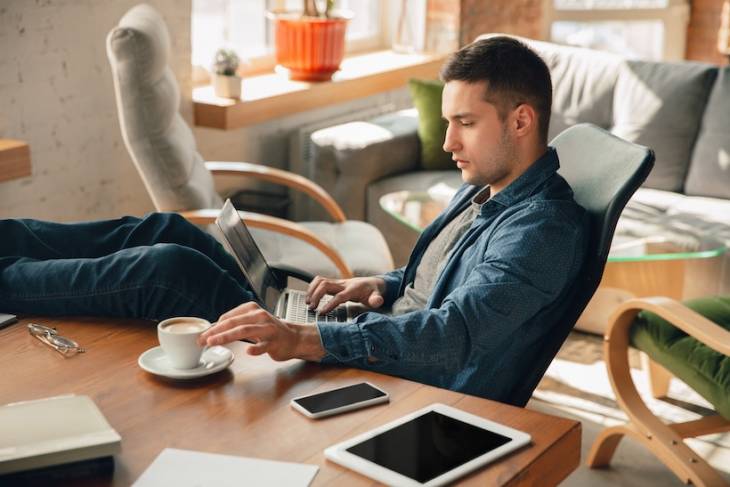 For the past two years, people working from home have enjoyed tax breaks to help with increased output. However, work from home tax relief rules in the UK are changing. 
The GOV.UK guidance for claiming tax relief for working from home has changed for expenses on or after April 6, 2022, and could result in a prosecution if not followed correctly. 
Home Working Tax Relief Changing
Following tax relief rules change this month, entrepreneurs now risk being prosecuted if they incorrectly claim government support for help with their gas, electricity, water, broadband, and phone bills while working from home (WFH). 
Business finances experts are specifically urging SME owners to check their eligibility as soon as possible to avoid falling foul of the new rules.
"Government guidance has now changed for those working from home and as a result, it has also withdrawn the financial support offered to many home workers. This could put many entrepreneurs in a difficult financial position as inflation and the cost of business continues to rise," Lauren Harvey, assistant accounts manager at The Accountancy Partnership, said.
Indeed, many entrepreneurs across the U.K and the world are facing a hike in expenses and the cost of doing business, including rising utility bills and other costs associated with running a business. The withdrawal of government relief or, worse, being penalized for an incorrect claim during these tough financial times can put some people out of business.
Those who work from home are urged to check their eligibility for tax relief as soon as possible so that they don't fall foul of new rules.
New Work from Home Tax Relief Rules
You cannot claim tax relief if you choose to work from home. Now, only those who have no choice but to work from home in the UK can claim the tax relief, worth as much as £300 per year. 
If your business has an office or premises, the relief no longer applies. However, if the premises are 'an unreasonable distance' for you to travel on a daily basis, you may still claim. 
If you are eligible to the government's WFH support, you may be able to claim tax relief for:
Gas and electricity
Metered water, and
Business phone calls, including dial-up internet access.
But you cannot claim for the whole bill, just the part that relates to your work.
"With this criteria in mind, business owners and employers should clarify their eligibility before submitting an incorrect claim," Harvey said. "Anyone unsure whether they qualify should seek support from an accounting professional."