5 Business Practices Independent Pharmacies Can Use to Boost Growth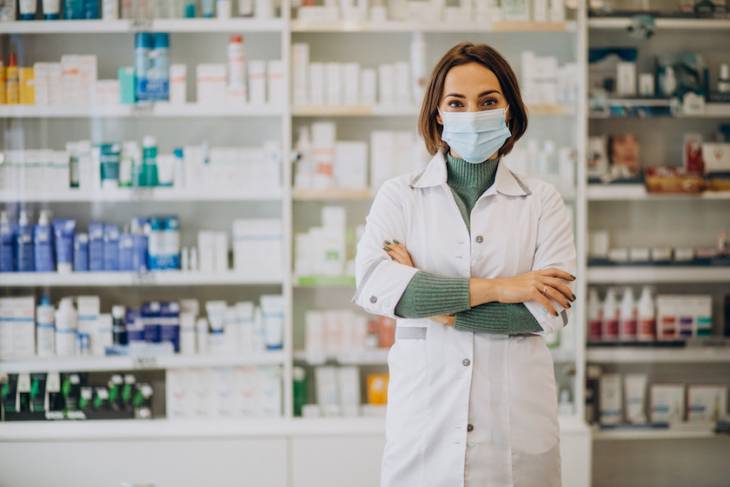 Many independent pharmacies have been fighting to stay in business through the global pandemic. Owners are now looking for new ways to increase revenue and boost their business growth, which is undoubtedly easier said than done.
But, there are some business practices all pharmacies should follow because they can help the owners get back on their feet and provide better service to their customers and clients. 
So, if your independent pharmacy is struggling or you want to boost growth in a post-pandemic recovery, here are top business practices that will help your business thrive.
1. Onboard graduate-level pharmacists
As pharmacists are often expected to provide primary and preventive health care, they are usually the first healthcare professionals contacted by people in need of a healthcare provider. As such, it's safe to say graduate-level pharmacists improve the level of expertise and percieved professionalism in your business.
Of course, people who have a diploma and are not university graduates can also work in a pharmacy. In fact, there are many legitimate reasons pharmacy owners would hire staff who haven't graduated from a university, such as non-availability of graduate pharmacists or a pharmaceutical labor shortage.
But, it is always best to be more selective when scouting for new employees. By hiring only pharmacists with university diplomas, you can improve customer trust and provide better care to those who need it. 
2. Separate and assign duties/roles
It's advisable to separate pharmacists roles and duties to enhance your business growth. For example, graduate-level employees can be tasked with supervisor roles in running the pharmacy, while diploma-level pharmacists can work under the supervision of graduate-level employees dispensing medicine.
That way, you will create a clear leadership hierarchy and logical business structure that facilitates achievement of both short-term and long-term goals, such as building professional rapport with clients andpartners and establishing a strong brand reputation in the market.
Assigning roles based on employees' skills and qualifications is also likely to be a more effective strategy to achieve your mission as it establishes a clear path for employees' professional growth within the business. By simply improving their skills and qualifications, staff can rise through the ranks. 
The possibility of advancement in the business based on skill and qualification rather than the individual also serves as a positive motivation for continued growth, improvement, and success.
3. Classify/categorize medications
As a credible healthcare provider, it is your duty to implement effective categorization of medicines in your business. This is a standard practice in most Western countries.
All medications should be categorized into at lest three main categories: prescription medicines, pharmacy-only medicines, and over-the-counter medicines. 
That is important for improved efficiency and sales monitoring. For example, by selling certain types of medicine only when the patient has a doctor's prescription, you can minimize the risk of substance abuse by your clients. 
4. Support employee training and development 
If you have unskilled or inexperienced staff in your pharmacy, it's essential to provide them the necessary training opportunities they need to improve their skills and do their job well. Even for skilled and highly qualified staff, there is always room for improvement. 
So, invest in your staff's training and professional development. Encourage them to continuously expand their knowledge and skillsets. Your business will benefit greatly from having a trained, skilled, and experienced team.
For example, pharmacists with a diploma should be facilitated to train in clinical skills and vaccination, especially since we're still in the middle of the global pandemic. If they learn how to vaccinate people, you can accommodate more patients to get their vaccine on time and stop the spread of COVID-19.
By encouraging and supporting your employees to improve their skills, it will enhance their customer service and ensure your clients get the proper treatment, which boosts your business' bottomline. 
5. Comply with government rules and regulations
This includes getting all the necessary practicing licenses and approvals and keeping them up to date at all times, as well as paying your taxes, keeping your premises clean at all times, and ensuring your equipment are up to date and fixing any issues that can lead to medicine or equipment damage.
For example, some drugs, including vaccines, require cold storage. In that case, equipment like vaccine refrigerators in your pharmacy should be kept in good working condition to store the vaccines in proper temperatures. Health inspectors can come calling at any moment. 
Moreover, although many drugs are available to patients without a prescription, check the local laws in your area and or refer to established international standards where applicable for guidance on what you can do and not do as an independent pharmacy when prescribing medicines. 
Ideally, it is best for doctors to prescribe the medication, while your primary role as an independent pharmacy in the health care sector should be provision of the doctors' prescribed drugs.
Patients will trust you more if your pharmacy is professional, in good working condition, and complies with all government regulations and other set rules.