Twitter Will Pay You to Post Videos on Its Platform, Up to 70 Percent of Ad Revenue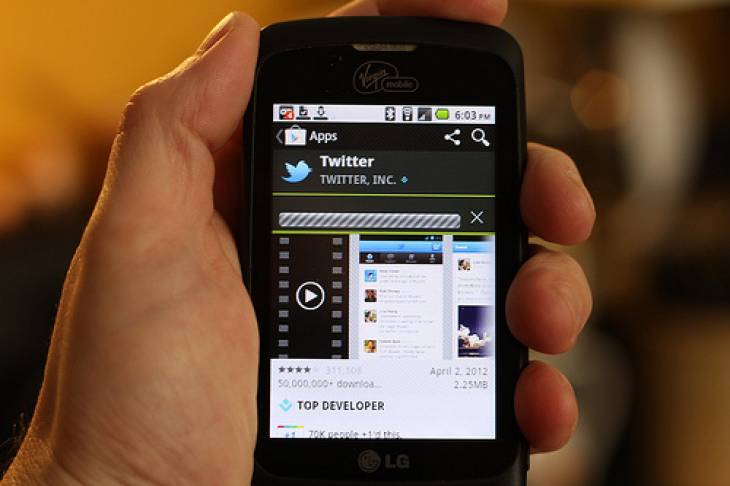 Twitter recently announced it is going to start splitting ad revenue with approved content "creators of all sizes" who post videos on its platform. The company said the process is as simple as "checking a box" prior to tweeting. Ads will run in front of video clips and Twitter will share a portion of the ad revenue with the creator.
The micro blogging site hopes this move toward sharing video ad revenues through its new Amplify Publisher Program will make it more competitive with other social networking platforms like YouTube and Facebook – two giants that have lately shifted their focus to not just video, but also live streaming. 
Individual content creators and publishers who are already producing video for platforms like YouTube, for example, may see this as an additional opportunity for revenue. All they need to do is post video they are already sharing on other platforms on Twitter as well. 
Twitter will give about 70% of ad revenue to content creators, making it an even better deal than YouTube, which shares 55% of ad revenue.
Video, Live Streaming Trend Is Heating Up
YouTube is already a more established and more dominant platform than Twitter for those looking to raise some money through their video content. YouTube claims viewings of live video on its platform jumped by 80% over the last year, according to a report in The Financial Times (FT).
The video sharing site's most popular live video in the UK was the UEFA Champions League final, which YouTube claims attracted 2.2 million viewers.
Neal Mohan, head of product at YouTube, told the FT that the number of live streams posted on the Google-owned platform also grew by 130% over the same time period, reflecting YouTube's renewed focus on real-time content.
"When consumers think about video, whether that's on-demand or live, they think of YouTube. Live is one part of the picture," said Mohan.
Mohan also pointed out that video can still make money even when it's no longer live, adding that YouTube's "creators" are paid "hundreds of millions of dollars" annually, with payouts rising by 50% every year. This is one of the key areas the video site distinguishes itself from competitors.
It goes without saying that YouTube's dominance in online video means that it has an edge over other Silicon Valley powerhouses like Facebook, Snapchat and Twitter, which are also chasing the live broadcasting market as user appetite for watching live videos online increases.
Is Twitter a Viable Option for Making Money with Videos?
Online content creators and publishers already know they can make money with videos on YouTube and Facebook, whereas Twitter could be seen as more of a risk at this point. However, there's no rule stating that everyone has to choose only one platform for publishing their videos. In fact, many content creators and brands already use more than one social networking platform to reach their audience with videos.
This effectively means Twitter doesn't have to convince people to leave YouTube, Facebook or any other platform for that matter. It just needs to convince them to use Twitter in addition to those platforms. And it would seem Twitter is determined to do just that.
The micro blogging site also announced new tools for posting video, with a new unified media library, tweet scheduling and planning capabilities. It has also already snapped up live video up-start Periscope and bagged a deal with the NFL to exclusively live stream Thursday night matches.
See Also: Online Video Surges, Publishers Clamor for Access to this Growing Revenue Stream.
Image Credit: hankenstein/flickr