5 Reasons to Outsource Your Bookkeeping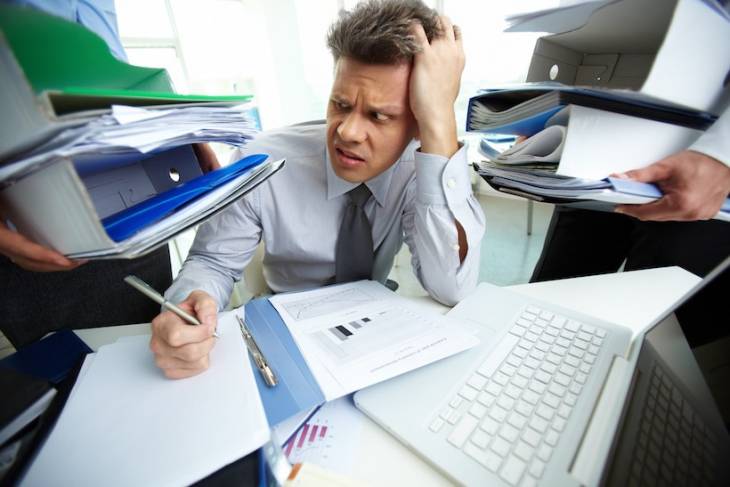 Good bookkeeping is essential for any business, but it can be a time-consuming and tedious task. For many business owners, outsourcing their bookkeeping to a professional firm is the best solution. 
By outsourcing bookkeeping, businesses can save time and money and focus on more critical tasks. In addition, outsourcing bookkeepers are often more accurate than in-house staff and can provide valuable insights into your financials. 
However, if you're considering outsourcing your bookkeeping, it's important to choose a reputable firm with a good track record. With the right bookkeeper on your team, you'll be able to focus on what you do best and leave the number crunching to someone else.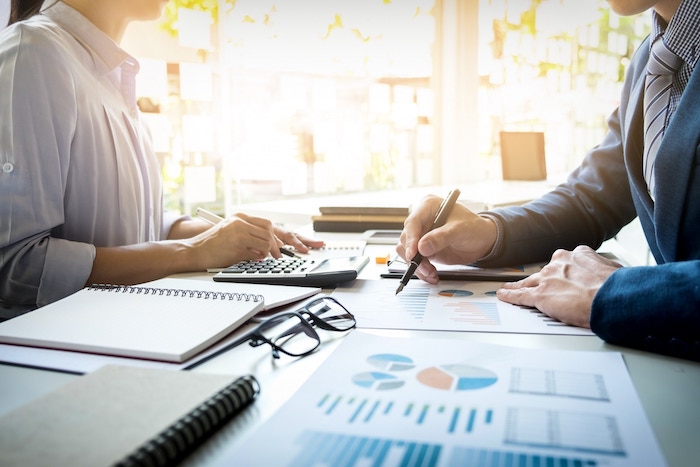 Here are five top reasons you should outsource your bookkeeping:
1. You'll have enough time to focus on your business.
If you're like most business owners, your to-do list is a never-ending cycle of tasks that always seem to take precedence over bookkeeping. But keeping a tidy set of financial records is crucial to the success of any business.
After all, how can you make informed decisions about where to allocate your resources if you don't have a whole picture of where your money is going? This is where outsourcing your bookkeeping can be a lifesaver. 
By entrusting this time-consuming task to a qualified professional, you can free up your schedule to focus on the real things that matter the most, like growing your business.
To run a successful business, you need to wear many hats. But there's only so much time in a day, and trying to do everything yourself is a recipe for burnout. 
When you outsource your bookkeeping, you can delegate this important task to someone who specializes in it so that you can focus on the most important tasks.
And who knows? With all that extra time on your hands, you might find that bookkeeping isn't so bad after all.
2. You'll save money on accounting and bookkeeping services.
You might be thinking, why would I ever outsource my bookkeeping? Wouldn't that just be asking for trouble? The process of outsourcing your bookkeeping can save you a lot of money on accounting and bookkeeping services.
Here's how it works: instead of hiring an in-house bookkeeper, you contract with a third-party bookkeeping service to do all the hard-working process for you. This means that you don't have to pay for expensive office space or equipment, and you don't have to worry about training and supervising staff.
Plus, you can often get a discount if you contract with a bookkeeping service specializing in small businesses. So, outsourcing is the right way to go if you're looking to save money on accounting and bookkeeping services.
3. You'll avoid the hassle of tracking payments and expenses yourself.
Here's the thing about bookkeeping: it's not anyone's favorite task. It's tedious, time-consuming, and often requires a lot of spreadsheets (which is enough to make anyone break out in a cold sweat).
So why do we do it? Well, because somebody has to track all those pesky payments and expenses. But what if there is a way to avoid all that hassle? Outsourcing your bookkeeping to a professional service that's how!
When you try outsourcing your bookkeeping, you can rest easy knowing that somebody else is taking care of all the nitty-gritty details. And that means more time for you to focus on the things you love (like, perhaps, reading this very paragraph). 
So, if you're looking for a method to save time and avoid stress, consider outsourcing your bookkeeping. It could be the finest decision you've ever made.
4. You'll be able to take advantage of tax breaks and deductions you wouldn't otherwise know about.
Did you know that a whole host of tax breaks and deductions are available to small businesses? As for most business owners, the answer is probably no. But here's the thing: a good bookkeeper can help you take advantage of all those tax breaks and deductions.
Most people dread tax time. It's the time of year when you must dig through shoe boxes full of receipts, try to make sense of a pile of papers, and hope that you haven't missed anything important. 
However, tax time can be a breeze if you outsource your bookkeeping. A good bookkeeper will help you keep track of your expenses and take advantage of any tax breaks or deductions you may be entitled to. 
In addition, they can also help you to prepare your tax return in a way that minimizes your liability and maximizes your refund. As a result, outsourcing your bookkeeping can save you significant money come tax time.
5. You'll be relieved knowing that your money is in competent hands.
The world of bookkeeping can be a daunting one. Between keeping track of expenses, invoicing clients, and managing payroll, it's easy to feel over your head. 
However, there is certainly a light at the end of the tunnel for those who feel overwhelmed by the world of finance. Outsourcing your bookkeeping can provide peace of mind knowing that your finances are in good hands. 
Working with a professional bookkeeper can free up your time to focus on what you're good at and leave the numbers to someone who knows what they're doing.
In addition, a bookkeeper can offer valuable insights into your financial health and help you make informed decisions about your business. 
So, if you're feeling bogged down by bookkeeping, don't hesitate to contact a professional online bookkeeping service provider such as Envolta for help to save valuable time and resources. 
With the help of professional bookkeepers, you can get your business finances in order without having to lift a finger. They'll handle all the heavy lifting while you kick back and relax.
In Conclusion
Running a business is hard enough - the last thing you want to do is sweat over a bunch of numbers. That's where outsourcing your bookkeeping can come in handy.
Leave the heavy work to the pros while you relax and take care of other things on your to-do list. Let someone else worry about tracking income and expenses, invoicing customers, and paying bills.
You'll have more time to focus on what you're good at, and your business will run like a well-oiled machine. So go ahead and outsource your bookkeeping - it's one less thing to worry about!