Writers, Let's Embrace the New Era of the Entrepreneur!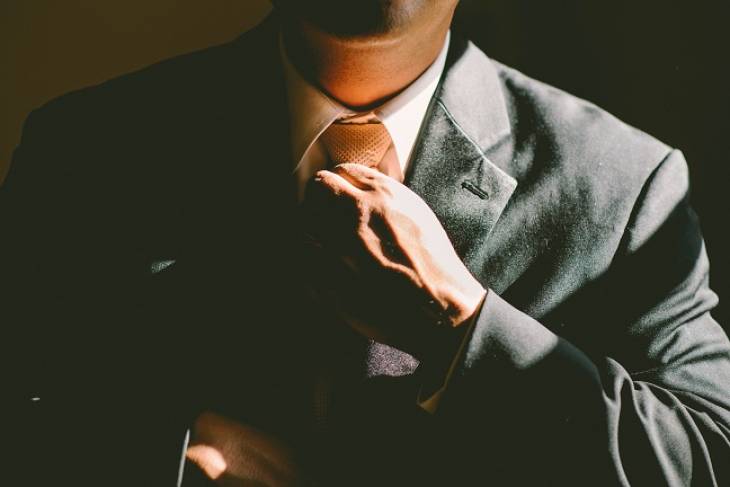 Times have changed. The world is not what it was only a few decades ago. As the population of the world approaches 7 billion people, 3 billion people are employed and over 200 million are unemployed, according to The Global Employment Trends Report 2012. Think about this for a moment — 200 million unemployed people is an incredible figure. If you are currently job hunting, there is no denying that this is a challenging time to be looking for work.
If you are already employed and have a secure job you love, there's no guarantee that your current job will exist five years from now. Working for one company for most or all of your career-life is a dying model. Industries are struggling in current harsh economic times and many companies are shutting down. Millions of people in white collar jobs now live in perpetual fear of losing their jobs.
The world has gone digital and information technology has taken over. People are beginning to realize that the industrial age when factories and industries sustained employment is fast fading away and we can no longer rely on corporations and companies for employment. As a writer aware of the changing times, you have to embrace the beginning of a new era — the era of entrepreneurs!
The dawn of the entrepreneurs' era
As the industrial age takes a bow and exits the stage, the dawn of a new and exciting era begins; an era with unprecedented opportunities and possibilities. This new era is characterized by information technology and defined by entrepreneurship. Look around you. There is a dramatic increase in the number of people looking for ways to "make money" outside of the traditional 9am to 5pm job structure. Freelance writers, designers, agents, consultants, artists and other creatives are on the increase.  
Savvy entrepreneurs are taking advantage of the Internet to build thriving businesses that reach a global audience. Businesses, big and small, are beginning to acknowledge the new paradigm shift and are innovating new ways to ride the waves of the changing times. These individuals and organizations are growing their businesses online to unprecedented heights that were previously thought impossible to reach without huge investments of money, time and human resource. You must not be left behind. You must leave your mark in the new era.
A new wind sweeping across the world
Each year a large number of highly skilled, educated and talented work force enters the job market. Unfortunately, factories, industries, companies and corporations are not able to absorb them into the job market. These businesses no longer have capacity to pick people out of the trenches of unemployment. As a result, a new wind is sweeping across the world— the wind of being a "free agent."
"Free agents" have a set of marketable skills that they take to the marketplace and offer to the highest bidder. They work on projects for clients or for themselves and leverage that to secure new opportunities. As a free agent, you are an entrepreneur and creative. You are always thinking up new ways to utilize your skills and build systems that generate income streams.
Get in on the front end of this "free agent" trend and you stand to win big in the era of entrepreneurs.
What this means for the writer today
Writers now more than ever before need to adopt an entrepreneurial mindset. In this new era, the only one you can count on is you, yourself. Count on your talents; your passion; your drive; your ambitions; your determination; your focus, your perseverance; your skills. Count on YOU! Not your employer or the people around you. It all boils down to who YOU are, what YOU have and what YOU do.
Your sweat, creativity and innovations will build the businesses and companies of the future, create employment to lift people out of the trenches of  poverty and generate wealth to improve the lives of coming generations. Your dedicated labor will curve out the change the world so direly needs to turn around present difficult economic realities for the better.
Become an initiative taker—a doer
Stop complaining about the state of the writing industry and instead do something about it. Apply all your energy, abilities and resources to reach your goals. If publishers won't publish your book and you know your work is good, what is preventing you from self-publishing your own book? Get over being shy and take every step to self-publish your own book. If your book is good, proper marketing will get it in front of people and they will love and buy it.
If you write articles for websites and you can't seem to find enough writing gigs or you just don't like the pay for article writing services, what's preventing you from creating your own content marketing startup that will not only empower  you, but also other writers and professionals? You really need to unleash your inner creativity and entrepreneur in order to take charge of your own destiny.
Unleash your inner creativity and entrepreneur
Writers have an innate creative, entrepreneurial mind that can make this world a better place. Offer your services unashamedly and unreservedly. Come up with innovative ways to market, establish and grow your writing business and career. Of course, this is easier said than done. The entrepreneur's road is not smooth sailing. It is full of bumps and potholes, but you must tread through it to reach greener pastures. Challenges breed innovation and innovation coupled with hard work and determination brings change and progress.
Mark Twain wisely counseled: "The secret of getting ahead is getting started. The secret of getting started is breaking your complex overwhelming tasks into small manageable tasks, and then starting on the first one." If you truly want to succeed in this new age, you must get up and fight for your dreams. When you're not completely committed to something, it's difficult to make any serious progress. But, if you are totally committed to something you believe in, you are unstoppable!
The new generation gets it
The last decade has seen a runaway increase in the number of young millionaires under 30 years of age. What's even more mind boggling is that the number of millionaires under 30 years is expected to triple in the next 10 years. Justin Drew Bieber is, perhaps, the freshest representative of the new generation of young millionaire entrepreneurs. At just 18 years old in 2012 and only having been in the music industry for five years, Bieber is a singer, songwriter, musician, producer, actor and investor. The 18 year old Canadian pop sensation is completely committed to developing and improving his gifts and talents.
Bieber began tapping into his gifts right from the outset and he did not let challenges stop him from reaching his goals. He taught himself to play the piano, drums, guitar and trumpet. He put himself out there, posting videos of his songs on YouTube and performing openly in local theaters and schools. He made himself vulnerable to public criticism and ridicule because he believed in himself and his dream. Eleanor Roosevelt said: "The future belongs to those who believe in the beauty of their dreams." You can see why her words are so true.
While searching for videos of a different singer, talent manager Scooter Braun, a former marketing executive of So So Def music label, accidentally clicked on one of Bieber's 2007 videos and was greatly impressed with what he saw and heard. Braun tracked down Bieber in Canada and helped him record his first full-length studio album named My World 2.0. The album debuted near or at number-one in several countries around the world and was certified platinum in the United States. This album was preceded by the single "Baby," which was top-ten worldwide. As of 2012, Bieber has grossed $150 million and sold 15 million albums.
Takeaway
Get back that childlike optimism, enthusiasm and fire you had in your youthful days. Spend time setting up income generating systems in the short-term to ensure you are more productive in the long-term. Don't worry if you're not in your 20s or early 30s. The entrepreneurial spirit does not discriminate. Invest  time and energy developing your skills and embrace technology. This is how teenagers and twenty-something-year-olds have managed to make millions seemingly overnight.
Keep in mind that you don't have to reinvent the wheel or develop a completely new product or service to become a successful entrepreneur, although that would be nice too. What you need to do is find something you can do slightly different or a little better than everyone else. Cultivate a "lifelong learner" mentality and constantly invest in your future, especially in skills and talents that help your business and career grow. Add in your life experiences and lessons to date and you will flourish in this exciting new age of entrepreneurs!
See also: 5 Tips to Stay Totally Committed to Your Goals.