5 Strategies for Better Remote Employee Engagement During COVID-19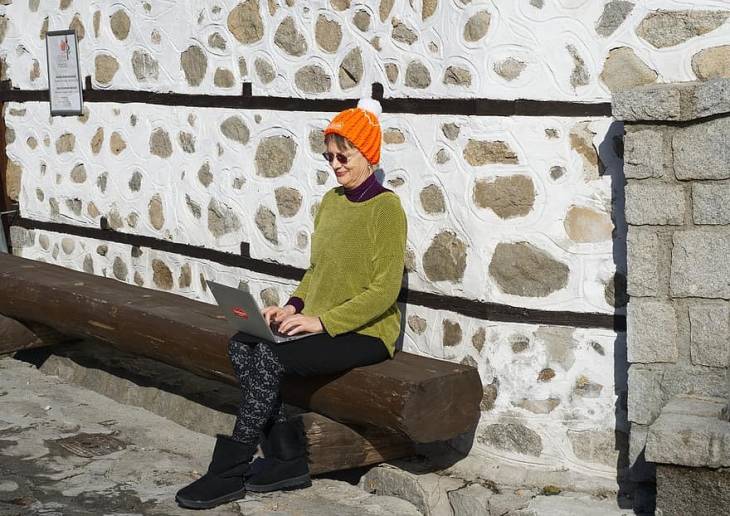 COVID 19 has changed the way we live and work in unimaginable ways. While our personal and professional systems have gone through a major shift, it is important to make space for the 'new normal'.
One change along the same lines is: Remote Working.
Businesses need to keep their operations up and running and for that employees need to work diligently from wherever they are. Remote working, thus, is neither an alternative nor a luxury, it has pretty much become a norm in this COVID scare.
Remote working, however, is not a routine concept for a wide range of organizations. And the sudden shift comes with its own set of challenges. The foremost in this list is - Employee engagement.
Remote Working and Employee Engagement
Your employees thrive through social interaction. Working in a dedicated office space with a group of individuals is hugely benefitting - we realize it now. COVID has taken that away from all of us. We're left locked inside our homes and some of us have no one to interact. This sets a drop in work performance, morale, and motivation in employees. And hence, you need to go that extra mile to engage them and boost their performance.
Your regular and standard employee engagement strategies will not work as efficiently in these times. There is a need for revised strategies to make sure your employees feel emotionally connected - to you, each other, and the organization.
Note that COVID has not only changed the present but also the future. It ushers a new way of life where work will be much more flexible and the dependence on physical workspaces and in-person interactions will fall drastically.
The employee engagement strategies enlisted here will remain significant even when the crisis ends.
Here are 5 strategies for Better Employee Engagement
1. Honest and Proactive communication: These are stressful times and the foremost strategy you can adopt to engage your employees is to communicate honestly and listen intently. A quality video conferencing software must be your go-to tool.
During video calls, stay focussed and present - this will help employees feel that you value them. Attend to what they have to say as if you were physically present with them.
Check-in frequently. Ask them about how they are doing in these challenging times and is there something you can do to help. Keep your communication proactive and
don't wait for them to speak up if you feel there's an issue. Simple questions like "how can I help you to stay more productive and connected?" will go a long way.
2. Keep your expectations and goals clear: Your remote employees are working alone possibly from their living rooms. They do not have the confidence that comes with physically working with a team. In such a situation, it becomes your responsibility to communicate your expectations and goals as clearly as you can. Lay down a definitive plan.
Having to face too many questions will beat your employees down and ultimately, they'll become disengaged.
Make sure you equip them with the right tools that enhance productivity. Also, extend additional tips and processes so that they do not feel directionless.
Provide them with the information they might need so that they do not find themselves alone and confused.
 Let your employees know:
What's the best way to contact their manager?
Who should they inform if they cannot attend work?
What will be the general working hours?
What result is expected out of them?
Make sure each employee is crystal clear about his/her duties and responsibilities.
3. Sense of belonging & peer-to-peer support: As per research, in the pre-COVID times when social distancing wasn't a norm, three-fourths of individuals reported feeling lonely. This is sure to intensify in the current situation. The need of the hour, thus, is to wrap your employees with a sense of belonging. You and their professional engagements need to be their pillar of strength.
Dedicate time to listen to their struggles and genuinely try to understand what they're going through.
Peer-to-peer support and meetings wherein employees appreciate each other for their efforts can further boost their morale. This gives them a much-needed platform for collaboration, communication, and growth.
As per PwC, approximately 60% of respondents reported feedback must be conducted on a daily or weekly basis—this number went up to 72% for employees under 30 years of age.
You can also incorporate a rewards and recognition program to value their efforts.
4. Productivity and communication tools: Individual and overall productivity will face setbacks during this time and you need to be well prepared for it. The solution is to understand how remote work is different.
Remote working has made technology your greatest armor. Leverage trends and advancements in mobile apps in innovative ways to remain ahead of the curve.
For remote work to thrive, you need to bring in the right productivity and communication tools on the table. The quality and range of these tools/apps will decide the quality of your work and collaboration.
Adopt tools that let communication flow as it used to - in physical workspaces. Also, ensure to keep employees updated with the latest company updates so that they find all the information - as and when they need it.
5. Empower your employees: Career growth is one of the foremost factors that will engage and retain your employees. Work from home has provided all of us with some extra time at hand. You can utilize this time to empower your employees by introducing value-packed webinars, career-advancing courses, and insightful virtual workshops.
When you provide your employees with a platform to learn and grow, they will know you value their careers. This is a sure-shot way to enhance your employees' skills and engage them.
Conclusion
These are testing times and only businesses that make employees their top priority will find an edge. The decisions that you take today will heavily impact the future of your organization. Make sure you invest in engaging your employees in the aforementioned ways so that remote working doesn't become a barrier to your business growth.