5 Money Management Tips to Reduce Unnecessary Business Costs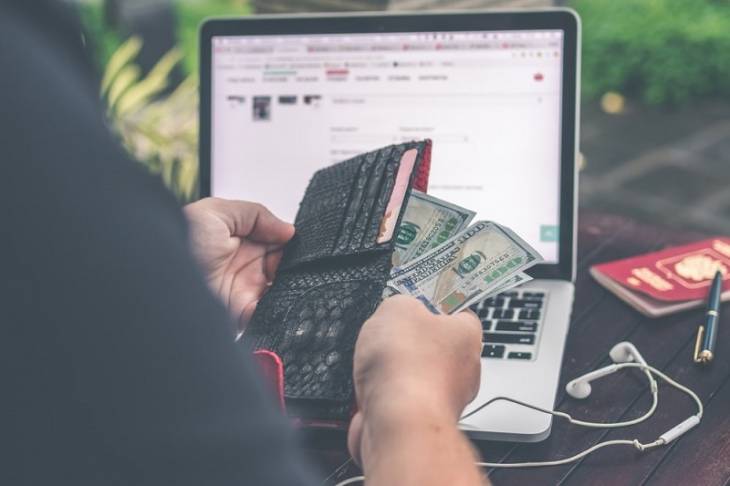 Regardless of the years of experience in the business world, many entrepreneurs need help with managing their business finances. It is often challenging to predict whether some investment will be the right choice in the long run, but one element you can control is reducing costs.
By making certain changes in your business structure and operations, you might be ridding yourself of some unnecessary costs, which will provide you with enough means to direct those savings into further developing and growing your business.
Not to mention that a healthy business that grows steadily or exponentially needs a solid financial structure to support that growth.
Strategic cost cutting measures are a part of a solid financial structure for successful businesses.
Strategic Measures to Cut Unnecessary Business Costs
So, here are a few suggestions to help you cut unnecessary business costs.
1. Consider outsourcing
Some entrepreneurs are reluctant to outsource certain projects or tasks in their businesses because they prefer everything to be done under their supervision. But with this stance, you might actually be missing out on a lot of benefits.
For starters, by opting for outsourcing, you are expanding the talent pool you work with and you ensure that the tasks are done by specialists who are already trained and experienced.
Also, since you will be paying those experts per project, you will have no additional and recurring expenses that you have with full-time employees. You'll thus actually be saving money.
If you have a one-time project that needs to be completed or some mundane tasks which are time-consuming, instead of hiring employees you might not need in the future, it is best to outsource that portion of the work and save yourself both time and money. 
2. Cut traveling costs
All businesses strive to grow and develop, and nowadays they frequently expand their reach internationally to do so. It is not unusual for a car manufacturer from Germany, for example, to have some of their car parts made for them in China or some other booming Asian market.
Unfortunately, since it is neither practical nor economical to travel abroad for every meeting, you would need to cut costs with the help of video calls, emails, and other communication channels. If you are headquartered in Europe and you know in advance that you will be traveling to Asia often, you can also choose the best Asia miles credit card option that will help you save money.
Luckily, you don't need a financial advisor to make cost-saving choices like these ones since there are many websites that list such options in detail based on your earnings.
If you take time to research how you can save on travel costs, you will definitely find a travel card and other solutions that suit your needs.
3. Migrate to the Cloud
It is good to remember that technology is here to help us. If there are ways to simplify certain business processes, speed them up, or make them more efficient, you should use them.
For example, when it comes to data storage, moving to the Cloud is the most optimal solution nowadays for a number of reasons. Physical hardware storage in your office costs money, and so does maintenance, and don't forget the employee(s) who would be performing it. Speaking of energy, switching gas and electricity to a new provider can also save a huge chunk of money down the line.
This migration will put your data and security in the hands of experts, who will regularly update your Cloud-based software to the latest version, saving you a significant amount of money.
By enabling you and your employees to safely access and manage data from anywhere and at any time, you will also increase your employees' efficiency and productivity.
4. Reconsider the suppliers
If you are purchasing your business materials, office supplies, and other items from the big names in the industry, you might want to reconsider that decision.
Of course, it is nice to be associated with the big brands, but chances are that you can find similar (if not the same or better quality) at lower prices.
Big brands in the market leverage on their reputation and because of it often set premium prices that match their reputation. Their smaller competition, however, may be miles away when it comes to prices, but are often very close, match or even exceed in terms of quality of offerings.
Another thing to consider is to opt for small local suppliers—if they have what you need, then you will be saving on the delivery costs, as well as building strong relationships.
Also, since local suppliers won't need days or weeks to deliver to your offices, this will speed up your operations and also be eco-friendlier as there won't be a need for long-distance shipments.
5. Hire multiskilled workers
With rapid changes and a certain degree of volatility in some sectors, it pays huge dividends to hire workers who have training, skills and knowledge in more than one area of a business.
Having a workforce comprised of staffers with diverse skills enables businesses to be flexible and make fast changes to market realities without necessarily having to make major staff changes.
So, instead of relying on many employees who perform specific tasks, hire workers who are multiskilled, good at problem solving, and can also think out of the box.
While you can't expect one employee to do the work of two, this type of workforce optimization through multi-skilled workers can help you get better value. An employee who can manage different tasks and offer creative solutions to problems will pay for themselves many times over.
Be careful not to recruit jacks- or janes-of-all-trades who are masters of none. Instead, hire professionals who ideally have a specialty but also have expertise in other areas related to their core disciplines, or are adaptable enough to learn what they need to get the job done.
Conclusion
Reducing costs is an essential practical step to ensure a healthy financial state for your business, after which you can move on to implement other strategies to expand your business. Use the tips listed above to cut your costs and ensure your business continues to thrive.

You might also like...