Critical Reasons Why You Should Not Ignore Multilingual Marketing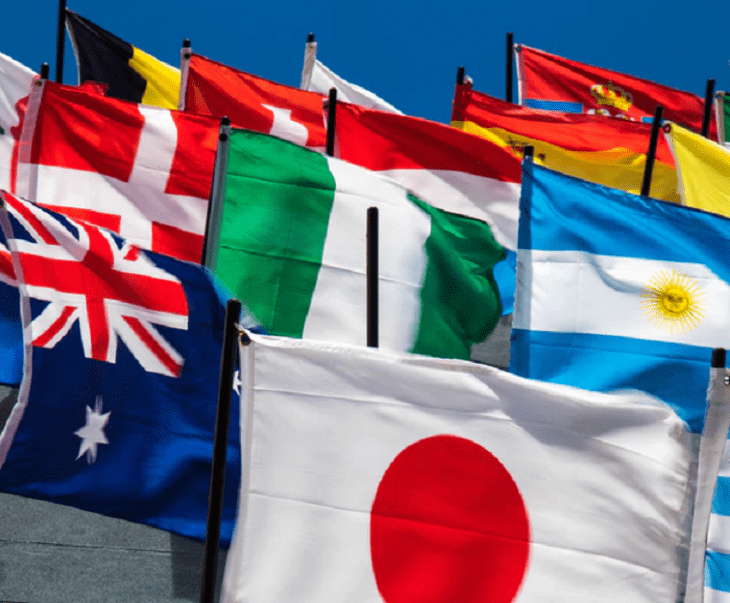 Billions of people around the world speak English, whereas even more people communicate in languages other than English.
Depending on the criterion chosen, English can be said to have as many as 1.452 billion speakers worldwide. About 360 million people speak English as their first language.
While English is indeed a critical language in today's globalized world, there's a huge opportunity for businesses to capitalize on the growing opportunities in non-English speaking markets too.
English is not the only important language for business and cultural exchanges. There are other power languages in the world, including Mandarin Chinese with more than 1.1 billion speakers worldwide, Hindi with over 600 million speakers worldwide, and Spanish with approximately 534 million speakers worldwide.
Hindi, for example, is not only the official language of India, but also the mother tongue of Fiji and several other countries, whereas Mandarin Chinese is spoken not only in populous China, but also in Taiwan and Singapore. 
Brands that adopt a multilingual marketing strategy can expand their reach globally and grow their influence in important countries and non-English speaking markets, such as China, India, Spain, Russia, Singapore, Middle East, and more
What Is a Multilingual Marketing Strategy?
A multilingual marketing strategy is a strategy that involves using multiple languages in your marketing and promotions. This strategy helps retain the original message and content in one language, while also moving the content and message across multiple languages.
A multilingual marketing strategy needs to consider the differences between local cultures and people. As such, this kind of marketing strategy involves more than just direct translations if you want to avoid messages and meanings getting lost in translation.
Creating content that is both native and translated is an important step in any multilingual marketing strategy. One of the first things you should do is translate content from one language to another. There are plenty of tools out there that can help you to do this, but the tools don't always capture all the nuances of language.
Although some of us may appreciate the potential this strategy has, adding a multilingual marketing strategy may seem like an initiative that's too large to tackle. However, in some cases this strategy may be a necessary undertaking.
For example, Switzerland has four national languages: German, French, Italian, and an ancient Latin-based language called Romansh. In a country like this one, multilingual marketing strategy is not an option for most businesses and brands. In fact, Switzerland attributes 10% of its GDP to its multilingual heritage.
In comparison, Britain's population has relatively poor language skills. As a result, it is estimated to lose out on the equivalent of 3.5% of its GDP every year because of this.
Start Developing a Multilingual Marketing Strategy
One of the most critical factors that businesses need to consider when it comes to developing effective marketing campaigns is being able to listen. Through global market research, they are able to identify the various cultural and language filters that will help their campaigns stand out.
Research has found that multilingualism is very good for the economy. Countries that nurture different languages reap a range of rewards, from more successful exports to a more innovative workforce.
Many business leaders are also starting to see the potential of a multilingual workforce. For one thing, it opens new business opportunities when companies attract customers and partners from outside the country.
Companies that leverage a multilingual strategy actually increase sales when their online stores and websites are localized and translated into the reader's native language.
Pros of Incorporating a Multilingual Marketing Strategy
English has been the most popular language used in business, marketing, and web content, with the majority of companies only using English on their website, online stores, and other marketing channels. By incorporating a multilingual marketing strategy, it will give your business a competitive edge over competitors who are not leveraging this marketing strategy.
Moreover, you will reach a wider audience across the world. Your multilingual website and online content will appeal to more people and allow you to reach your target audience wherever they are in the world. By creating content that speaks to the native speakers of your target audience, your company can generate new revenue streams and tap into emerging markets.
Speaking the native tongue of your customers also helps you build trust with your prospective buyers and stregnthens trust in your brand.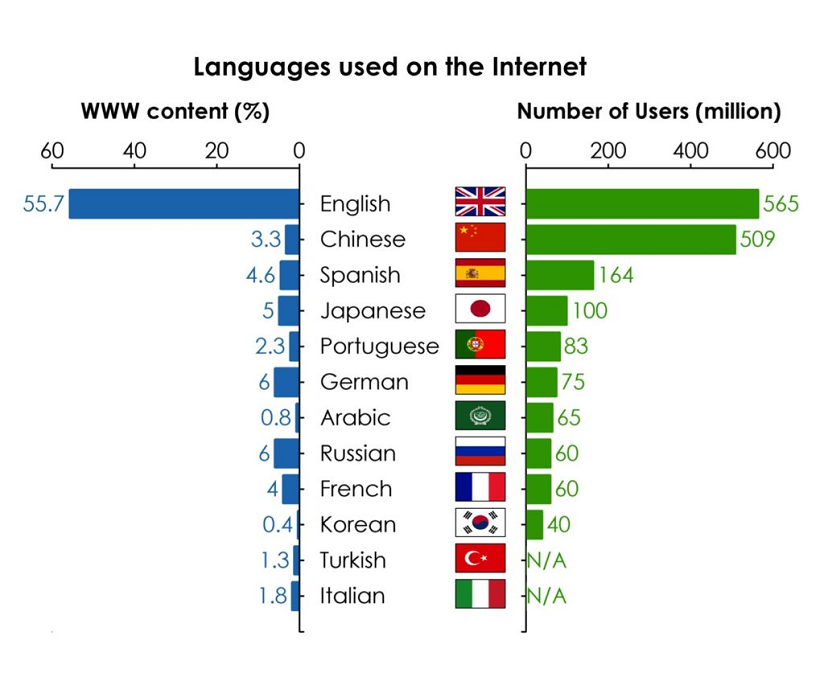 Key Reasons to Implement a Multilingual Marketing Strategy
There are at least six critical reasons why you should consider introducing an international communication and multilingual marketing strategy in your business:
1. If they can't read, they won't buy.
A 2014 survey called "Can't Read, Won't Buy," found that a whopping 75% of respondents from ten non-Anglophone countries preferred shopping in their native language. This survey study also showed that 60% of consumers rarely or never buy from English websites.
What conclusions should we make from this?
You need to communicate with clients in their native language if you want to be competitive on the global market. Reaching the target group from people abroad without a proper translation strategy is a waste of great potential and your marketing budget.
2. Global market is vast and diverse – don't leave money on the table.
The entire global population is 8.1 billion people as of July, 2023. By limiting yourself only to English, you can only reach a max potential of about 1.5 billion customers.
What will happen to the remaining potential customers that may be interested in what you offer but don't communicate in English? You'll be leaving a lot of money on the table.
People use between 6,000 and 7,000 different languages around the world. Translating content into all of these languages would be arduous and expensive, of course.
However, you can always start with the top languages with the most potential in your business' multilingual marketing strategy.
3. Multilingualism goes hand in hand with localization and higher ROI
To simplify the path of purchase, it's also important to localize your business and website. For example, you'll need to change the currency and units of measurement on your ecommerce store into those used in a given country as well.
Elements like graphics, videos, and even source code should also be altered during the process of localization. That all calls for multilingualism to make your content, messaging, and business offerings fully understandable and accessible in various cultures.
A well-placed localization strategy (which is not just about direct translation of marketing content) and use of multiple languages (multilingualism) will enhance customer experience and allow you to effectively expand your message and influence to global audiences, while maintaining your brand identity and higher returns on investments (ROI).
In fact, a study by Nieman Journalism Lab found that content that is locally targeted has six times more engagement than posts designed for the global market. And 86% of localized campaigns outperform English campaigns in both click-throughs and conversion rates, per a study by Appia.
Your company stands a far better chance of success if it adapts to local reality.
4. Let them find you... by betting on multilingual SEO
If you are looking to boost your visibility online and in search engines like Google, an international SEO strategy  is also important.
This strategy should include both multilingual content marketing and website optimization so that your site can be found on search engines in every one of your target markets.
Almost half (46%) of all Google searches are users searching for local information.
5. Modern tech tools are making multilingual marketing easier
Today, a vast number of readily available and affordable software tools are making multilingual marketing easier and more efficient, while also helping to improve customer service and overcome language barriers.
For example, modern artificial intelligence chatbots have been created that enhance machine translation and real-time multilingual support.
Customers also need the opportunity to send a question and receive a prompt reply in their native language, so it's not enough to have translated instructions, regulations, and technical support content. You also need to provide multilingual help desk support.