4 Ways to Keep Your Marketing Efforts More Organized This Year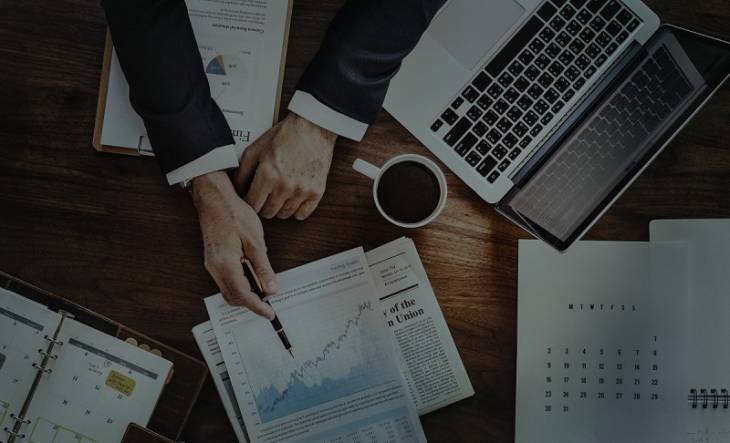 When it comes to business, marketing is one of the most important aspects that an individual has to adopt in order to meet growth goals.
But marketing is not an easy task. It is actually a very complicated process that requires good organizing and multitasking skills.
Good news is, if you haven't those skills you can learn them and stay organized and well planned so you do your job more effectively.
Marketing Skills to Stay Organized and Effective
Here are four ways to stay consistent and make out the most of your marketing efforts
1. Create a To-Do List
Sounds simple. Well, it is simple.
And it's not like it is a super-secret hack that only a few people know on the globe.
The reason I am suggesting you to use a to-do list is not that I am trying to reveal the hidden secret of productivity.
I am pretty sure that most people are aware of this idea.
But not too many people use it. And that's a big miss in my humble opinion. Because they miss the whole point of a to-do list which is to help you pick one task at a time and delete every previous completed one.
This will give you a sense of progress which will also motivate you and push you to continue to your next assignment.
In other words, you should use this list to visualize your timeline in relevancy with the amount of work you have to do, divided by tasks.
Which takes me to my second point.
 2. Create a Marketing Calendar
I bet that most of you are using a calendar to keep your life organized.
But do you use a Marketing Calendar in your work as marketers? If not, you should.
A Marketing Calendar is not just the calendar that the marketing department of a company may use. More than that it is a detailed plan with every upcoming event that can be exploited to drive sales.
You can either create your own Marketing Calendar by using your standard one and adding your upcoming marketing events or use one of the free marketing calendars that already exist out there.
3. Use a CRM
CRM stands for Customer Relationship Management and it basically is a software that aims to replace your old school agenda. It is usually used by the sales teams of companies, but it can also be useful by marketers and other creative professionals in business.
Because as marketers we often have to communicate with a lot of people in order to create mutually beneficial relationships, this kind of software comes quite handy.
Every CRM is different but at their core, they all serve the same purpose—organizing. Keep in mind that popular CRM's out there like HubSpot, Salesforce and Zoho have a lot of features. Research what they offer to find the right one for you. You may find them pretty useful in many sections in your workflow.  
Oh. and most of them also have free versions for an unlimited time, so you should at least give them a try.
4. Use a Team Communication Software
Communication between you and your team is really important when it comes to proper planning.
Being able to maintain regular contact with your teammates, to be provided with the information and insights you need, while you are not interrupting your workflow is must-have that every team deserves.
Email is not enough for communication between colleagues in the same department. You will need an instant chat that will give you the capability to trade instant messages for urging issues.
This will make the contact effortless and more effective and will drive more productivity in your team. If you are wondering how this is linked to organizing your marketing efforts and team, then you really just have to try and use a powerful communication application like Slack.  
You will find out that the fact that you can have all of your contacts in one place is so liberating that your mind will feel lighter and you will be able to work more effectively. Through Slack, you can also create team conversations in order to resolve more complex issues or brainstorm ideas.
Conclusion
These are only four ways to keep your marketing efforts organized, but they are more than enough to ensure you are working effectively and meeting your marketing goals. Implement them in your routine and they'll make a huge impact on the way you work and get the results you want.