How SharePoint Online Can Help You Manage Documents and External Sharing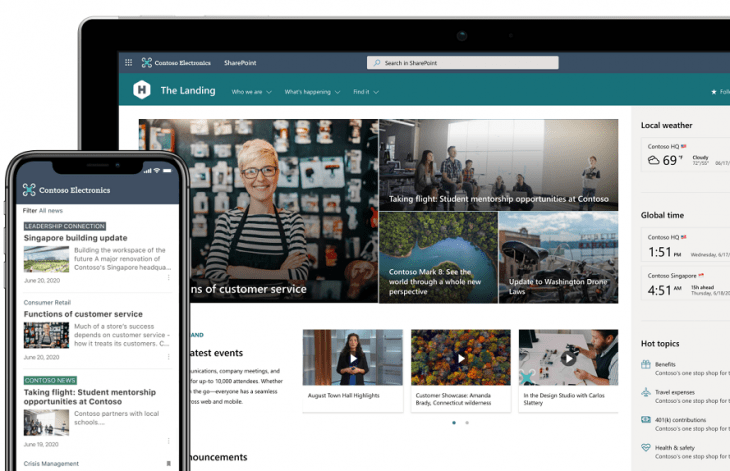 Organizations of all shapes and sizes have numerous documents to be shared with end-users, clients, partners, and of course their staff in remote locations.
Sharing of these docs externally is critical since external users contribute a great deal to the growth of an organization. However, some content should not be shared with people outside the organization since it could increase security issues.
Through the years since its inception in 2001, Microsoft SharePoint has evolved a lot, making it hard to sum it up in one word. But it is essentially a document management and collaboration tool. According to Microsoft, SharePoint is used by 78% of Fortune 500 companies.
Today, SharePoint development companies enjoy great demand for their services among customers from across the world. Why? Because for company collaboration needs, SharePoint is the go-to platform for many years now.
Before delving into how SharePoint, and in particular SharePoint Online, can help you handle the tasks of external sharing, let us first determine what exactly is external sharing.
External Document Sharing
External sharing is the sharing of files, documents, and any other relevant content with people not within the organization.
Externally sharing content needs the right planning, as well as hierarchy permissions that are structured, otherwise the company could be at risk.
The good news is external sharing is one of the key feature offered by SharePoint Online.
A SharePoint developer could also build a collaboration tool using SharePoint Online to streamline the process of sharing externally.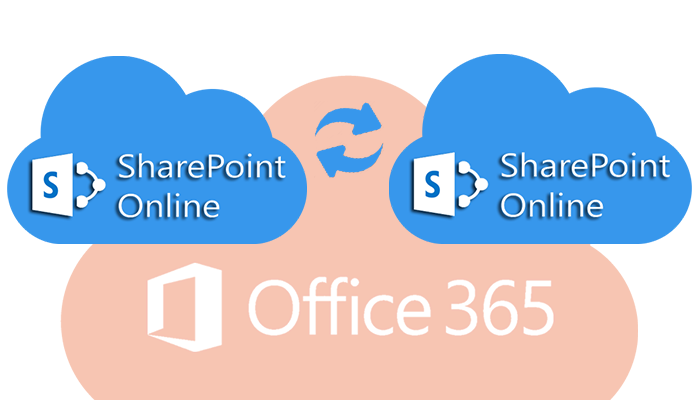 Options to Share Content with SharePoint Online
SharePoint Online development could help your brand to configure the external sharing settings provided.
You could choose any of the options, depending on your business requirements.
1. Anyone
This option allows you to share content through anonymous links with one need to sign in. Anyone who has the link could access and view content, share and even edit them.
This option however is not recommended for sharing sensitive information or data with unknown users since you would not be able to keep track of who gains access to a document.
2. New and Current Guests
You could easily share content with existing external users, as well as share with new ones. Nonetheless, users should sign in and provide a verification code to access the document. They'll get an email invite that contains the link, which they have to sign in when you share content with them.
They will be added to the Azure Active Directory of the company as a guest. If they have no work account, they would have to enter a verification code each time and they won't be added to the Azure AD.
3. Exclusive for People within the Company
This option restricts the sharing of any content with external users. If users have access already, then they might lose it.
Only those within the company could get access to data, and this option could be preferred if you want to entirely prevent external sharing.
4. External Sharing Setting Configuration
This enables sharing content with SharePoint Online outsiders, as well as One Drive for business.
All you have to do is to choose an option from the list above, and along with that, you would have to configure some external sharing setting to make content secure.
The levels include the following:
Company-level
Individual site level
File, item, or folder level
5. Current and Existing Guests
A SharePoint consultant could use this option to allow you to share only with your existing guests, and sharing with new ones is restricted.
Existing uses who now are in the Azure AD could access content via accepting sharing invites.
The Pros of SharePoint Online Apps
I. Centralized Hub
It facilitates resource centralization putting everything in a single location that's easy to access. The staff does not have to look everywhere for what they need; managers could also keep tabs of everything, ensuring a process that's streamlined.
SharePoint Online, being a content management system, saves a lot of time and effort.
II. Cloud-Based
One of the biggest pros of the system is that it's cloud-based. This means that access anytime anywhere is possible as long as there is a web browser. This is useful, particularly for mobile device access.
Furthermore, with the cloud, it grows as you grow, minimizing the chances of loss or damaged data because you no longer have to depend on physical servers for housing all information that could physically damage.
Moreover, it's always updated and gets new features first.
III. Document Collaboration
Colleagues could work collaboratively at the same time on the same document, saving on the generation of numerous versions and getting lost in all of them.
You would also have a live feed of who's with you in the document and see the changes made when you refresh it.
Moreover, SharePoint Online is true to its name of making it easier to share files, thus, you could invite other people to edit the content you are working on.
IV. Seamless Integration with Microsoft Office
Microsoft Online, as a Microsoft produce is designed to work with the Microsoft Office Suite effortlessly. Thus, if you are using PowerPoint, Excel, Outlook, or Word daily in the workplace, it makes things a whole lot easier.
Furthermore, it provides an option to edit documents in a browser fast or open them natively on a desktop. Regardless of your choice, changes made would be saved in the drive.
V. You Could Go back to Earlier Versions
SharePoint Online would automatically keep handy documents' version history. This is useful not just on going back to an earlier version if you have to, you could see how has contributed to the document over time as well.
This is just another way that the system makes collaboration much easier.
VI. It Can Be Customized Based on Your Needs
It's highly customizable. You could, of course, opt to keep the default features, but the option to develop your very own custom elements is a big plus. This ascertains that the team would have what they need within their fingertips.
When it comes to improving productivity, this goes a great length. Moreover, it means that you could customize SharePoint Online with the branding of your company to truly make it your own.
Conclusion
To truly make the most of SharePoint Online, and if you need help with installation, you can partner with an expert who knows what they're doing, such as a SharePoint consultant.
Thanks to Microsoft's long-standing relationship with developers, there are many SharePoint service providers available to guide you through the project, from inception, completion, and beyond.
Otherwise, you can use SharePoint online for external sharing and leverage it as a secure place to store, organize, and access information from any device. All you would need to use it is a web browser like Microsoft Edge, Google Chrome, or Mozilla Firefox.
Microsoft SharePoint offers a powerful, effective, and impressive combination of workflow, team collaboration, and document management, not to mention a robust array of third-party integrations. But be sure you need all its power because its price can be significant.