Delicious Family Meals You Can Prepare at Home in No Time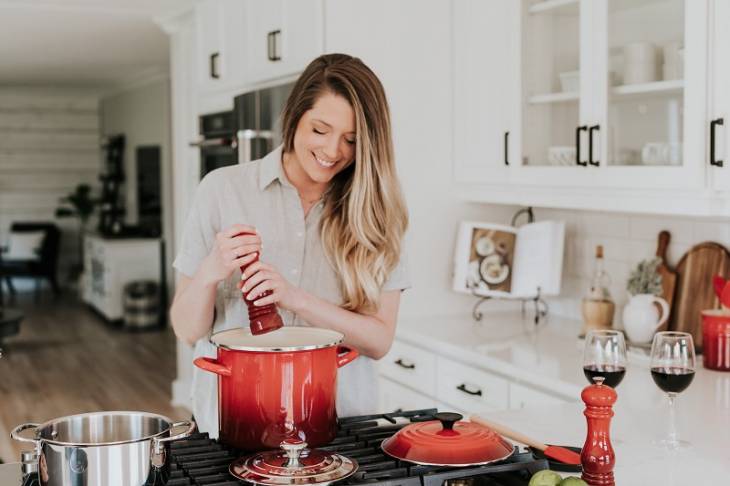 Hearty meals make for a happy and satisfied family, especially during the festive season.
If you are looking for ideas to cook delicious family meals that can be prepared within a short time, then this post is meant for you.
We've compiled some favorite family recipies you can make at home in no time even when you are on a tight budget.
Quick and Delicious Family Recipies At Home
Try these favorite family recipes you can quickly make at home even on a budget:
I. Native Roast Minted Chicken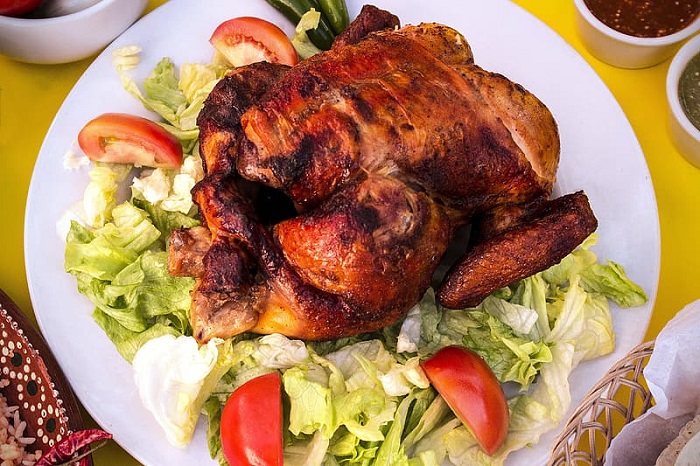 Homemade roasted chicken.
If your family members love meat-based dishes, then this recipe is an ideal option for you.
Ingredients
To prepare this dish, you will require:
1 kg of chicken,
2 finely diced onions,
a cup of ricotta,
1 diced rasher of bacon,
2 cloves of minced garlic,
1 tsp of pepper berries,
1/2 tsp native river mint,
1/2 tsp of peppermint gum,
3tbsp macadamia oil, and
Salt & pepper for seasoning.
Procedure
Preheat the oven at 180 C. Then, mix the ricotta, 1/2 chopped onion, garlic, bacon, pepper berries, peppermint gum and mint in a bowl till a herby paste is created.
Use your fingers to remove the chicken skin from breast meat. Add some herbed ricotta mix and put it inside the skin carefully, without tearing it. If there is any leftover of the mixture, rub it over the chicken breasts.
Sprinkle the outer part of the chicken breasts with oil. Put the remaining chopped onions on the pan's base at the center and place the chicken on top. Roast it over an hour till the juices dry up.
You can use some mixture of the ricotta spice mixture and onions to prepare a delicious gravy. Mix all the juices from the pan, onions etc. while carving the roasted chicken. Leave the chicken for at least 10 minutes before carving.
Serve it with steamed greens and roasted potatoes.
II. Kentucky-Style Chicken Nuggets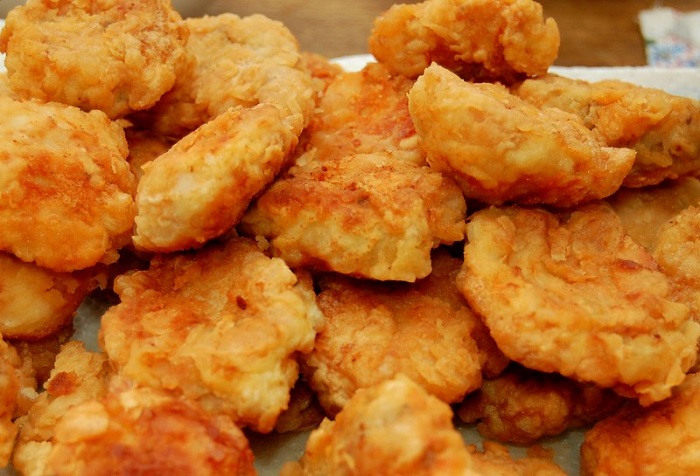 Homemade chicken nuggets. 
Another easy family meal idea you can prepare within minutes is this Chinese dish.
Ingredients
To prepare this recipe, you will require:
1 kg of chicken thighs that are finely cut,
2 tbsp of corn flour,
1/2 cup of olive or canola oil,
2 tbsp of corn flour,
2 tbsp of self-raising flour, and
1/2 tbsp of Calamari salt and pepper.
Procedure
Mix the calamari salt and pepper spice with flour before coating the chicken pieces. Dust off the excess flour from the chicken pieces.
Then heat the oil on a deep dish frying pan. Check whether the oil is sufficiently hot or not before dipping a chicken piece into it. In case it sizzles, the oil is hot.
Put the chicken pieces carefully in a single layer in the pan and cook for about 15 minutes. Turn the pieces occasionally.
Serve the chicken nuggets with potato chips and salad.
III. Roasted Sweet Potato, Leek and Harissa Soup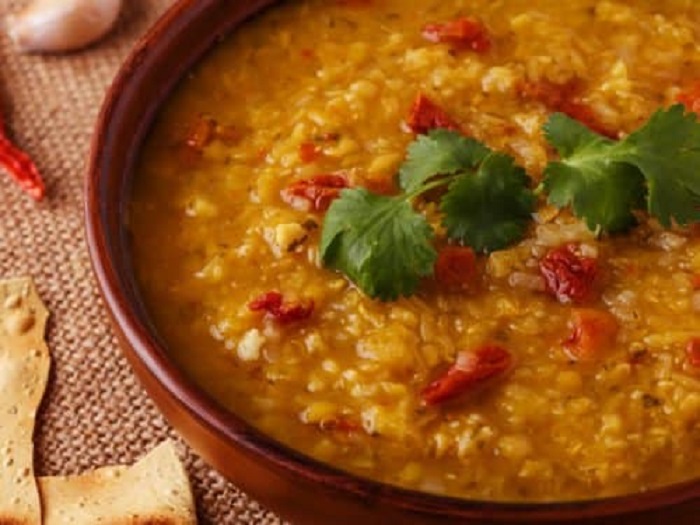 Morrocan harissa soup. 
This Moroccan soup tastes best when prepared on a warm winter or cold nights.
Ingredients
To prepare this soup, you will need:
1 kg of sweet potato,
1 kg of North African Harissa,
2 chopped leeks,
1/2 cup of olive oil,
6 garlic cloves,
Some coriander leaves,
1/2 a lemon juice, and
Salt & pepper. 
Procedure
Preheat your oven to 220 degrees Celsius.
Cut the sweet potato into 2 small pieces and place them in one line on the oven tray with garlic cloves. Don't peel off the sweet potato skin. Coat them in half of the olive oil and a substantial amount of salt and bake it in the oven for half an hour. 
When 10 minutes are left for the potato to be cooked, heat the remaining olive oil that you have in a large pot.
Add the chopped leeks and ample amount of salt. Fry them until they become soft. Then add the harissa spice mix and lemon juice and sauté till you can smell the fragrance of the spices.
Once the potatoes are cooked, remove them from the oven and place them in the pot.
Remove the garlic lump from the skin and add them in the pot with coriander leaves. Leave the mixture aside some to be used for garnishing. Stir the mixture before adding the stock and boiling it.
Once the soup is boiled, reduce the simmer, and let it be cooked in a covered condition for around 25 minutes.
Once the soup is ready, turn off the heat and utilize a stick blender to puree vegetables into a thick soup.
Serve the soup with a sprinkling of coriander.
IV. Fried Quail and Pasta Dish
If you and your family members love Italian food, then this recipe will suit your palate perfectly.
Ingredients
To prepare this recipe, you will need:
225 gm of sliced quail fillets or chicken breast fillets,
2 tbsp of fresh coriander and parsley leaves,
1 finely chopped onion,
1 crushed garlic clove,
1 tsp of Calamari salt and pepper,
1 tbsp of olive oil, and
1 finely chopped tomato.
Procedure
Initially, rub the salt and pepper mix into the meat pieces.
Heat oil in the pan and add the meat, chilli, garlic, onion, and tomato.
Keep the heat high and frequently stir till the meat turns brown and the other ingredients are caramelized. This process will take just a few minutes. Therefore, cook the pasta simultaneously as per the instructions mentioned in the packet.
Serve the dish with fresh coriander leaves. Make sure that the sauce has sufficient juice for coating the pasta.
Deglaze the pan after removing the quail sauce with some water and drizzle it over the pasta.