The Best Activities for Seniors with Dementia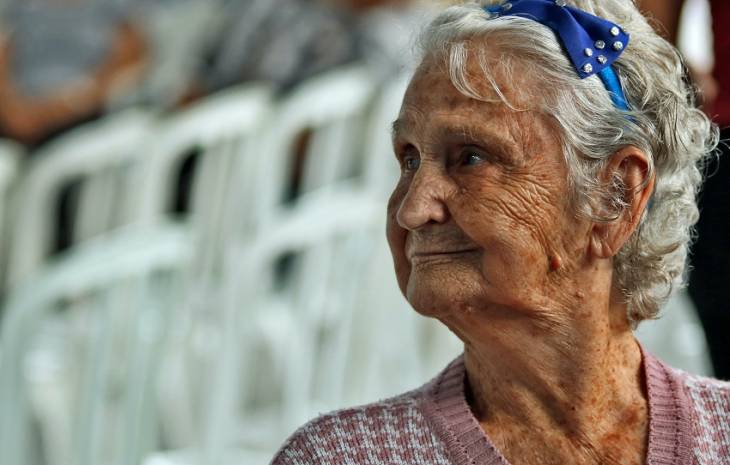 As seniors age, one of the most commonly developed conditions is Dementia. This is a general term used to describe a decline in mental ability severe enough to interfere with daily life. Dementia is closely linked with Alzheimer's, which is the most common cause of Dementia.
Alzheimer's and Dementia are difficult conditions at the best of times, but one of the most frustrating elements for patients are the loss of mental stimulation, passions, and social interactions. These frustrations can lead to a variety of emotions and cause further distress.
It's important to help those with Dementia stay engaged in activities that allow them to find happiness and express themselves, which can help avoid negative outcomes such as depression or anxiety relating to their condition.
Below are some activities that aim to help Dementia patients develop emotional connections with others, reminisce with memories from their life, participate in self-expression, and feel productive and engaged.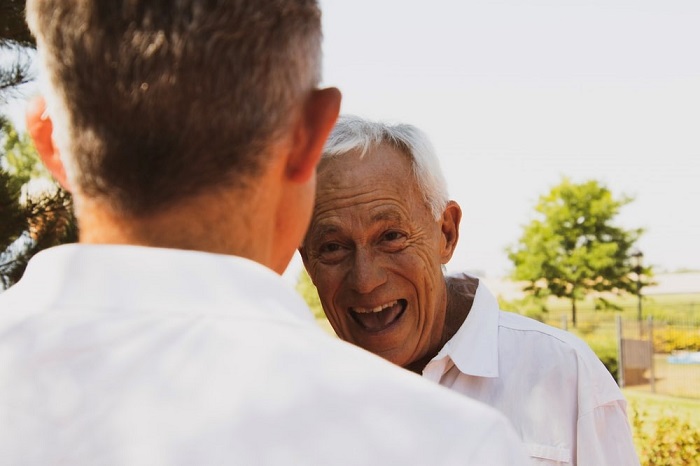 1. Physical activity
Exercise and physical activity are key to maintaining a healthy brain and body, and can bring plenty of benefits for people with Dementia.
Some of these benefits include: regulation of sleep, prevention of restlessness, boosted mood, and prevention against depression.
There are plenty of low impact exercises that seniors with Dementia can do, including:
Going for a walk
Water aerobics or swimming
Biking (depending on age and fitness)
Fishing
Yoga
2. Favorite hobbies
 
Does your loved one have a favorite hobby or passion? This can be a great way to engage them in an activity that will be meaningful for them and enjoyable for you both!
Start by asking them to show you their favorite hobby, or suggesting a few hobbies that you've known them to like in the past. This could be anything from knitting, cooking, baking, collectables, or tinkering/repairs.
3. Ask about their life
 
While short term memory can suffer in Dementia patients, long term memory often stays intact. A great way to spend some time with your loved one is to engage them in a discussion about their life and fondest memories. This is also a great opportunity for family members to find out more about their family histories.
You can take a more formal interview-style approach, or just have a casual discussion while looking at old family photos or videos.
 
4. Outings
 
If your loved one is feeling bored or stuck in, say, a Victoria care home, taking them out to run errands or get a coffee can be a great way to stimulate their mind and get them out of the house.
Going on outings also brings purpose to their day, allows them to get exercise, and might offer the chance to meet new people.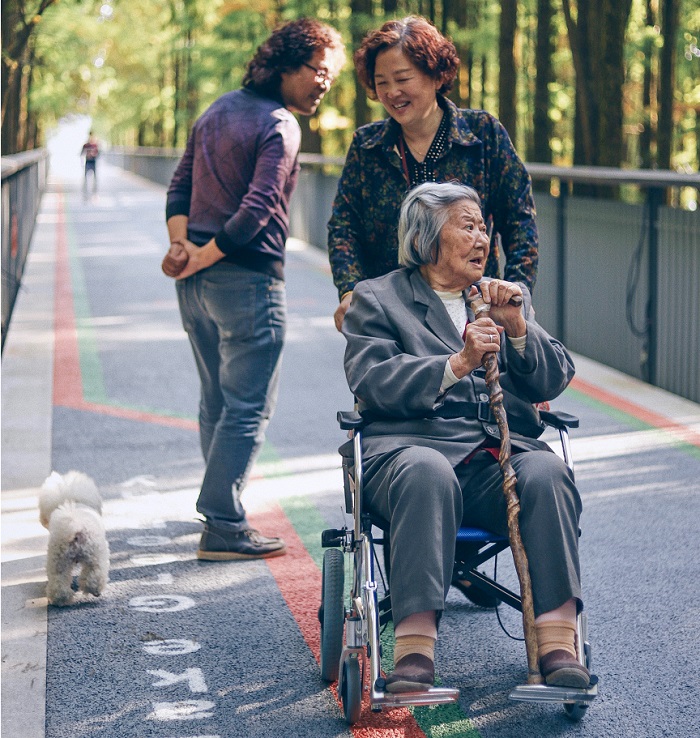 5. Animal therapy
 
Many seniors are animal lovers, but are either unable to care for a pet or unable to have a pet in their current living situation. If your loved one is an animal lover, animal therapy is a great way to bring some joy into their day.
Support animals and pets in general have been shown to reduce stress, anxiety, heart rate, and blood pressure.
If you are going to be visiting with an untrained or uncertified animal, make sure that they are well behaved and will not jump up or scratch your loved one.
 
6. Read a book
Some seniors may love books, but struggle to read as their eyesight worsens.
If your loved one with Dementia has one or more favorite books, try reading to them or playing an audio version of their favorites.
7. Explore the outdoors
There is nothing like being surrounded by fresh air and nature when you are in need of a new perspective or a boost in mood.
People with Dementia may like to experience the outdoors through gardening, birdwatching or feeding the birds, a picnic or backyard BBQ, and even a nature documentary if the weather outside is uncooperative.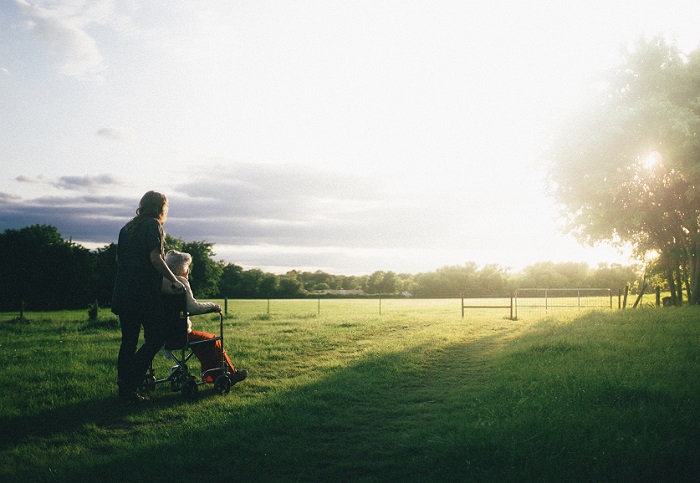 8. Games and puzzles
Sometimes it's a great idea to stick with simple at home activities that are both fun and easy to follow. Helping your loved one complete a jigsaw puzzle, do a crossword, or play a game of scrabble can help them feel productive and confident.
 
9. Discuss their favorite topics
 
We all have different interests and hobbies in life, and some seniors don't have the opportunity to talk about the things that they used to love. It can be very engaging to chat with your loved one about their favorite topics such as: sports teams, artists, travel destinations, musicians, or their career.
If you aren't familiar with their favorite things, you can watch an online video together or ask them to share their knowledge. This is a great opportunity for connection and may help your loved one feel more in touch with their younger self.
 
10. Arts and crafts
 
Even for those who are not overly creative or artsy, doing simple arts and crafts is a great way to provide sensory stimulation and curb boredom.
Allow your loved one to explore their creative side through painting, coloring, knitting, or simple jewelry making.
 
11. Music therapy
 
What better way to relax than putting on a favorite song or album? For many people, music has a soothing effect and is a powerful tool for memory recall.
Help your loved one reconnect with their favorite artists or genres by digging out their old records, creating a Spotify playlist for them, or watching videos of live performances together.
 
12. Simple household tasks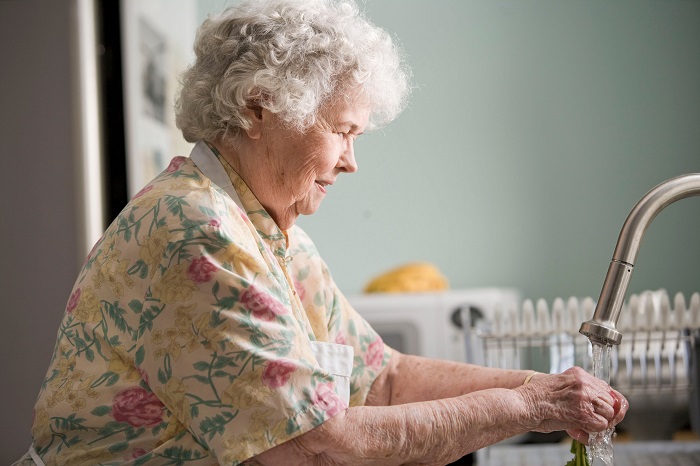 A big challenge for those with Dementia is the frustration that comes with being unable to do some of the household tasks that they used to do with ease.
Guiding your loved one through some everyday tasks such as laundry, cleaning silverware, or dusting can provide mental stimulation, while also giving them a sense of control and empowerment.
In conclusion
If you have tried some of these activities but your loved one still isn't interested, remember to be patient and listen to their needs. Don't hesitate to try again at a different time, or ask your family member to choose an activity that they would prefer.
At the end of the day, these activities are meant to make them feel heard, supported, and happy – so any activity that meets those goals should be considered a success!