Medium Is Paying Cash Bonuses to Its Top Writers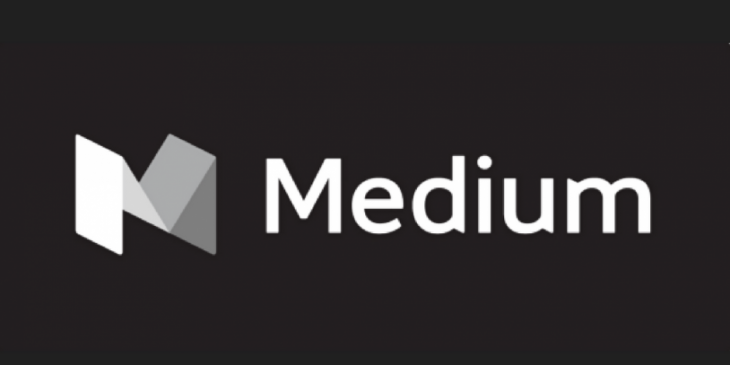 Medium.com, the publishing platform founded by Twitter co-founder Ev Williams, is now rewarding writers who publish high quality stories through its Partner program with direct cash bonuses.
Hunter Walk, a Medium writer and partner in the program, recently received a cash bonus of $100 for his Medium story, "Giving Visionary Women Their Due." He tweeted about receiving the bonus, "in non-FB platform news, @medium is now giving CASH BONUSES if you write things their editors like (in addition to the




economy)."
Walk went ahead and included the email the publishing platform sent him explaining how his earnings were calculated: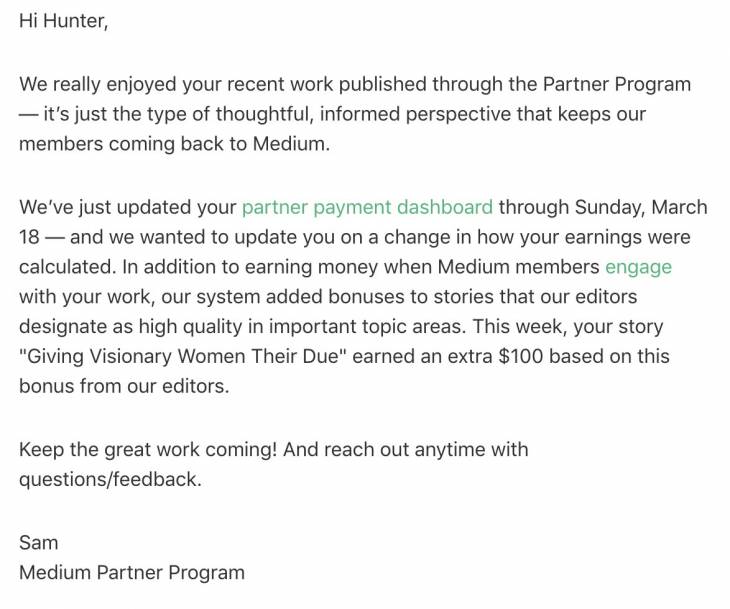 Medium Editor's Bonuses
Medium debuted the partner and membership program earlier last year where readers could pay a $5 per month subscription fee to access premium and exclusive curated content. The monthly fee is then distributed to each partner who had a story or stories the individual subscriber read during the month. The amount distributed to partners is based on engagement with their story from each individual subscriber.
Now, in addition to getting a share of the monthly subscription fee when readers engage with your stories, authors of the stories Medium editors decide are high quality in key topic areas will also get bonuses. The bonus amount stands at $100 currently, but that could change with time.
"Medium Editor's bonuses are part of our continuing effort to build a system that pays writers based on value to readers, not click value to advertisers," a Medium spokesperson told TechCrunch. "We're focused on quality, and on building the best subscription-based platform for reading and writing, where people can discover unique ideas and perspectives all in one place. We want to help create a path for writers that hasn't existed before."
Push Away from Clickbait and Sensational Posts
Since it was established in 2012, Medium has made it its mission to disrupt digital media advertising models that reward content publishers on the number of clicks and shares they get on their content. Williams, who is also Medium's CEO, believes this traditional ad model in digital media encourages clickbait and sensational posts, which he says pollutes the internet.
"We need a system that funds stories and ideas not just based on their ability to attract attention, but on their value to readers," Williams said in a Medium post introducing the new membership program.
This latest move to give bonuses to authors on its platforms is yet another push by Medium to disrupt the ad driven model by encouraging publishing quality content and paying for the kind of stories it wants to see. Williams seems to be walking the talk as he puts money where his mouth is.

You might also like...