Sales Strategies for "The New Normal"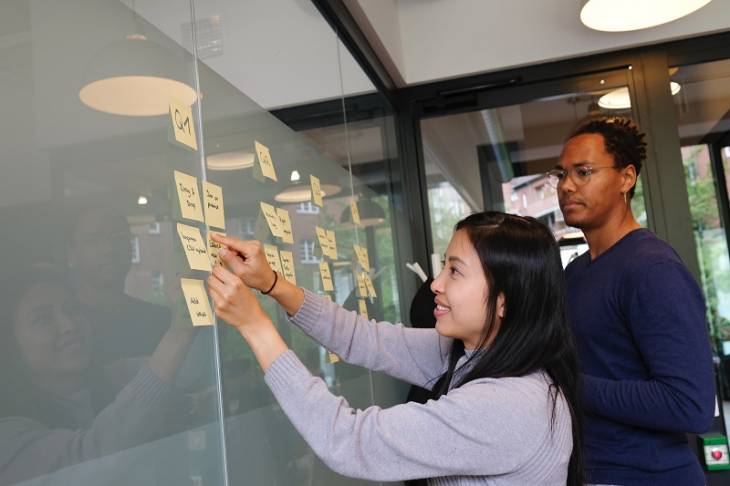 "A marketing strategy is how you will reach your target audience, while a sales strategy is how you will convert them to customers."
That definition could be completely true if aligning sales and marketing weren't so crucial.
The sales strategies we list below prove once more that sales and marketing can't be regarded as different systems.
Even companies that rely on outsourced lead generation should pay closer attention to this reality.
Key Strategies to Boost Sales
Here's are top sales strategies and tips for the "New normal" we all find ourselves in today you should definitely use:
Be More online than ever  
Even before the pandemic, 70% of businesses had a digital transformation strategy or were working on it. Many brick-and-mortar stores had social media accounts but didn't have online stores. Some of them weren't collaborating with third-party platforms to list and sell their products. The pandemic forced even the most conservative businesses to go digital and use tools they'd never heard before. If you are still "partially" online, you should look for ways to fix it.
Start using digital tools to automate some processes, leverage free tools that are of immense value, and see what new technologies are emerging that can make the sales process more organized and profitable.  
Adopt openness to change and adaptability
Marketing and sales trends change extremely quickly, especially now when technological developments are involved.
Just in 2020 alone, industry players and blogs have been talking about and mentioning trends such as the rise of voice search, long-form guides, videos, podcasts, etc. Not all businesses managed to adapt but now there are more trends to follow.
Some of the new and emerging trends include the rise of SMS marketing (especially SMS chatbots), social commerce, eCommerce email marketing automation, and advertising on messaging apps. All of these have a direct impact on sales and you have to stay abreast on them.
Advertisers have even started using Messenger, Telegram, and WhatsApp to reach their ideal buyers. Not Facebook, not Instagram or other social networks, but messaging apps!
Messenger works especially well for:
i. lead generation, ii. lead nurturing, iii. discount announcements iv. paid advertising, etc.
Telegram is used for following news, chatting with friends, and joining entertaining channels. But more businesses are putting informative, short content there and encouraging people to join their channels.
Don't stick to traditional social networks that don't seem to make you happy. Adapt to changes and move to new channels as necessary. You must adopt an open attitude to change and remain adaptable to all of it to thrive in today's everchanging business landscape.
Adaptability is the new competitive advantage.
Tackle and overcome "content shock"
Content is the foundation of any sales strategy. But using it for B2B lead generation is becoming harder because of "content shock." Mark Schaefer describes content shock as "the emerging marketing epoch defined when exponentially increasing volumes of content intersect our limited human capacity to consume it."
With 2 billion posts published each year, that's too much, right? There is a content shock not only on Google and Youtube but also on social media as well. Moreover, websites that have already built solid authority are likely to continue to dominate search engines and thrive. While for young and newly emerging blogs, it may become even harder to compete with already established sites for visibility and attention on search engines.
But don't despair. There are a few tips on how you can try to overcome content shock:
1. For blog posts, pick keywords with low competition. 2. Diversify the content formats you use. 3. Use less competitive promotion channels.  
Incorporate relevant stories (storytelling) and personalization
People forget 90% of what they learn within the first month. So, if you share general tips, stats, and recommendations during your interactions with prospects, your company will also be easily forgotten.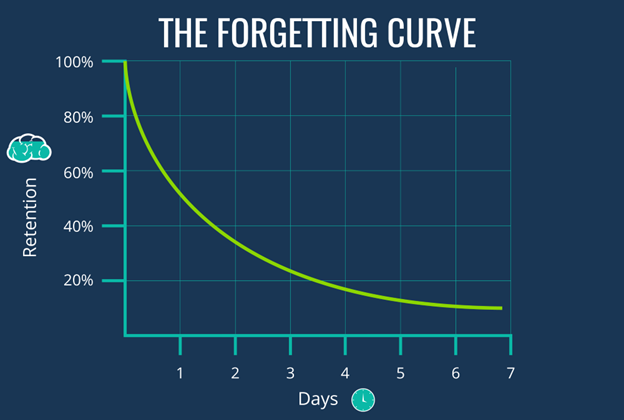 If you are having a sales call with the prospect, for example, a relevant story will play a bigger role in making you memorable than tons of graphs and charts. To incorporate relevant stories and storytelling in the sales call, you can bring a real-life example into it. "We had a client who was facing [X problems] or wanted to achieve [Y goals]. They tried [Z things] but they didn't work."
And you can tell how things changed when you decided to help. Stories should be relevant to each situation so that your prospect resonates with it and it relates well with the reality they are facing. A similar approach should be taken when creating emails, blog posts, any piece of content. You can inject storytelling and personalization in the email to express your self/viewpoint and pass your message in a more memorable way. For example, the standard email copy often looks like a bunch of links accompanied by a few lines of text as shown below.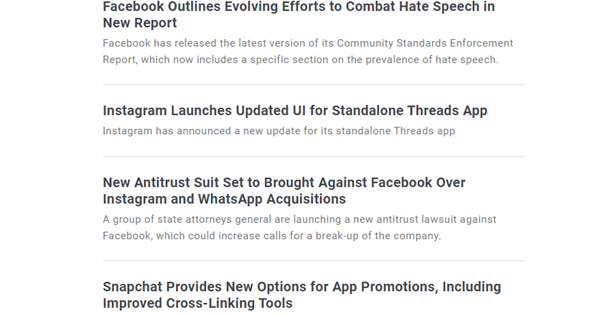 There are plenty of these emails, but here's another example that's embracing storytelling and personalization to share experience and pass a message in a more interesting and memorable way: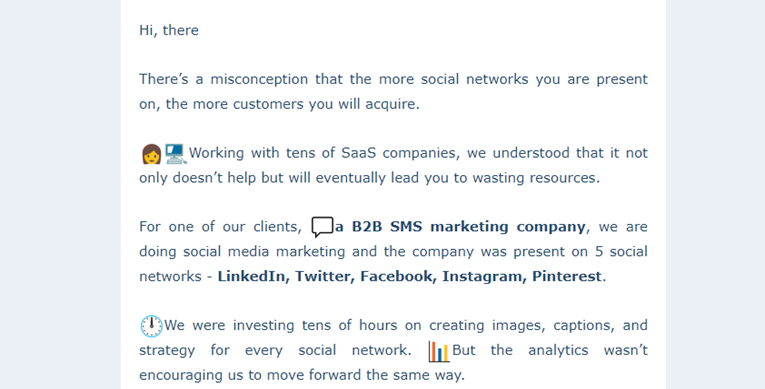 No links, no repetitive tips that everyone else is telling. Share tips and stories that only you know based on your experience and you will be closer to your customers than your competitors.
With these tips, you will be on course to boosting your sales in the challenging and changing times we are now living in. Good luck!