Gents, Get Your Lady a Stylish AND Functional Gift This Season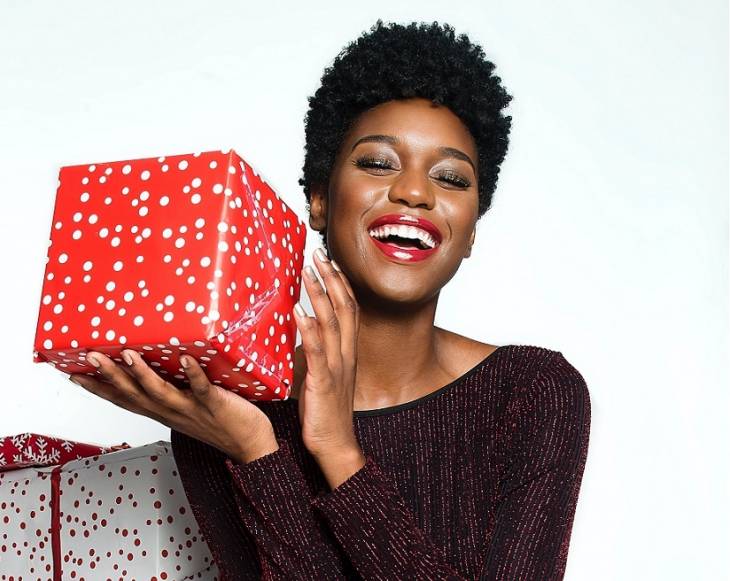 So, she wasn't happy with the fast food gift cards you got her last year, huh? Or one of those "Good for One Laundry Load," homemade certificates?
Yeah, I bet that didn't go over well. I get it, we women can be so hard to shop for! But...you love her anyway, and you want to get her something nice.
Holidays and birthdays are prime gift-giving occasions, so it's time to get shopping for the perfect gift for her.
A Good Balance
The trick for gift-giving is there's always a negative, you know? Like, "do we really need more stuff cluttering up the spare room that we're never going to use?"
We get it! You want to give her something nice, but you don't want it to just be another addition to the junk pile. It has to put a smile on her face, but you want it to be practical, too. Functional AND stylish. It's crucial to find that balance - for your sake!
But you have to decide the best route to go: jewelry, gadgets, fashion, what?? The best kind of gift is something she can use all year round and have it become a part of her daily routine.
So, you have to find something she loves enough that she might actually use it. Don't get her a new oven mitt, no matter how badly you think she needs it.
And don't even think about a treadmill. Just don't.
The Best of Both Worlds
So, there are a million ways you could go, but we have a couple we think she'll be all over - other than you, of course!
1. A Nice Watch
We know women always want you to sharpen up your wardrobe, and it's not just because they want to control you. Women care deeply about their own fashion as well as yours, and a gift that helps them feel beautiful will be a huge hit.
How about a brand-new Japanese watch? A watch is such a simple accessory, but it makes a huge difference. The right watch will enhance her style, but also increases her professionalism and look of maturity. You can find the perfect watch for her depending on her interests.
If she's outdoorsy, try a watch with GPS! If she's a little girlier and likes dressing up, go classic and sophisticated with a leather band. And teach her proper watch maintenance so your timepiece gift will give her a long service life, all while looking great on her wrist.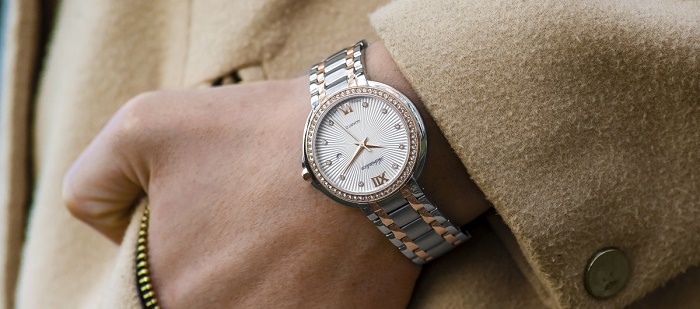 2. A New TV
Okay, hear us out. A new TV is a great functional and pampering gift because it's something you can use, too, and you can decide what you want in your living room. Plus, you can pick how expensive it is.
If your lady is cost-conscious, you know she'd skimp and get a cheap one, and if she isn't, she'll probably get the most expensive one available, which means you couldn't afford that new tool set.
And just remember when she's binge-watching The Bachelorette five hours at a time: when she's gone, you get to watch as much football as you want.
3. Sweet Shades
Sunglasses have been a fashion icon since Audrey Hepburn wore her big black frames with that amazing LBD in Breakfast at Tiffany's!
Maybe the perfect gift for your lady would be a stylish new pair of shades. There are tons of choices out there, so make sure you take a look at her current pair and find a similar (but updated) style so you know she'll love them.
A good pair of sunglasses makes a great gift because they will be sturdy enough to hold up, and she can wear them all year long.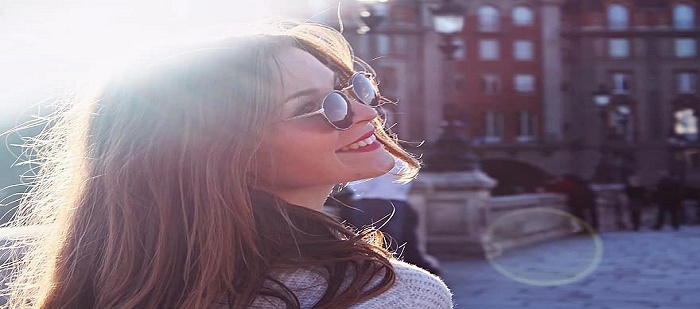 4. Laptop Travel Case
Most people have some kind of tablet or laptop, so we're guessing your girl does too. She may have a work laptop, or she might use it for streaming videos. But whatever the purpose, if she has an expensive piece of technology like that, she'll want to make sure it stays protected.
Try getting her an elegant and sturdy laptop travel case. This is super practical because she can take it on business trips, to the office, on vacation, or just for keeping the laptop safe at home.
Make sure to find one that is ergonomically designed for maximum comfort; she'll appreciate your thoughtfulness when her back isn't sore from a long day hauling her laptop between meetings.
5. Her Dream Outfit
Speaking of fashion, clothes are often a no-brainer, but finding the right thing can be tricky. Contrary to popular belief, nice guys don't finish last, and women love when their man takes the time to find something she really loves.
That being said, women have very specific senses of style, so don't just grab the first thing off the shelf. Make sure you listen when she mentions clothing that she wants, and get her that nice outfit she keeps talking about but doesn't want to spend the money on.
Maybe she's had her eye on a nice leather jacket, maybe she's been dreaming of a dress at her favorite store. If you splurge and get that item for her birthday, she will be over the moon!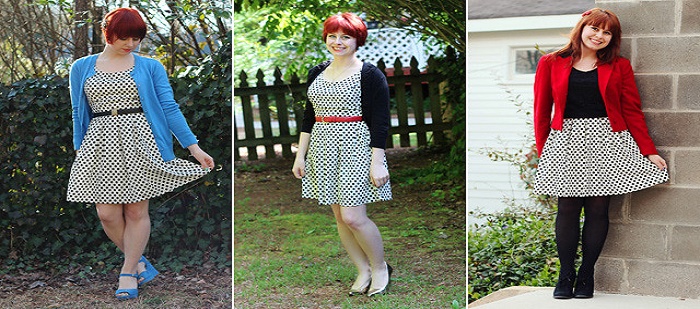 In conclusion – Make her feel special
Gift-giving is a great way to show your lady you care. Take some time to think through her personal taste to make sure your gift fits her unique style.
More important than the gift itself is the thought behind it. If she knows you took the time to make sure you got her something she'd love, she'll feel like a million bucks.
And it certainly won't hurt your relationship! There's no one-size-fits-all gift guide, but these tips should help you determine how to show your lady you care with her next gift.