Top 10 Customer Acquisition Techniques for Your Websites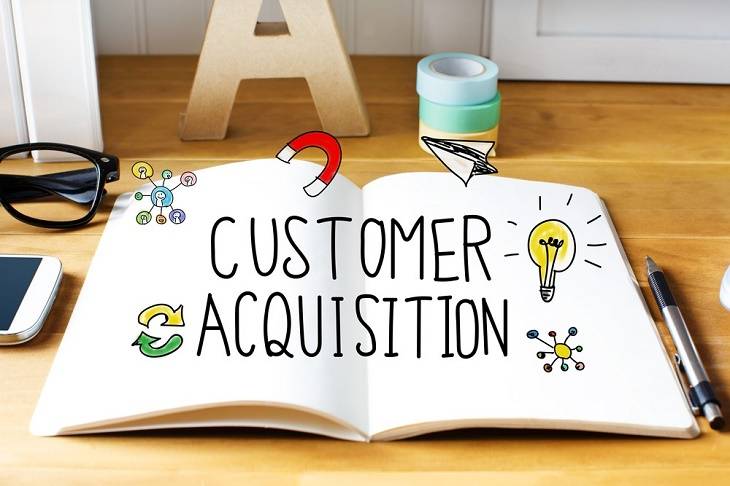 Everyone who owns a website faces the daunting task of attracting customers to their website. The more customers you have, the more business opportunities you get to generate more revenue and influence.
Not surprisingly, therefore, website owners use different methods to attract customers (generally known as website visitors). And sometimes they are successful, while other times all their efforts to attract new customers and increase their client-base go in vain.
Because WordPress is the most popular content management system, and WordPress website owners struggle just the same to attract visitors to their websites, we've listed 10 actionable customer acquisition techniques that have been proven to help overcome the traffic challenge.
Proven Tips to Attract More Customers to Your Website
Use these tips to attract and retain customers to your website or blog, encourage them to take your desired actions, become loyal return customers, and your brand ambasadors.
1. Start by Optimizing Your Site for SEO and Visitor Experience
The level of visibility your website gets on search engines has a huge impact on the number of website visitors you'll get every day. The higher the visibility on search engines, the better.
Internet users click and browse websites that appear in the top search results of Google and other search engines. So, you need to optimize your site with the latest search engine optimization (SEO) tactics to boost its visibility on the web and get more traffic.
Remember that the rules and best practices of SEO keep changing from time-to-time. So, SEO is highly unpredictable and volatile. Even the most experienced digital marketing professionals struggle to keep up with SEO in the wake of constant updates of Google's algorithm.
Keep in mind also that the internet is chockfull of content on any topic imaginable, and internet users appreciate only those websites that offer them useful, fresh, and credible content they can benefit from. So, have a balanced approach during website optimization and focus more on quality than just quantity of work.
When optimizing your website for SEO, take care of content quality, keyword selection and placement in the content, titles and subtitles, hyperlinks, and meta description.
When optimizing the site for visitors, make sure it is mobile friendly, fast loading, easy to navigate and is regularly updated with high quality, original content.
Search engine bots visit regularly optimized websites and rank them in search engine results pages (SERPs) accprding to their SEO and userr optimization quality.
2. Publish Regualr Blogs and Content on Your Website
People love free and valuable information. That is why blogging is one of the best content marketing methods for attracting new customers, expanding your existing customer base, and communicating with interested prospects.
So, write unique and informative content and keep posting on you regularly on your company's blog and on online platforms and forums to share and showcase your knowledge, ideas, and expertise.
Regular blogging helps to boost your site's search engine ranking, enabling you to boost your profile online, attract more web visitors, and win more business opportunities.
3. Guest Blog on Other Websites
You're probably already doing some content marketing for your website, which is a very effective way to generate web traffic. However, the success of your efforts will be limited by the number of people who visit your site or follow you on social networking websites.
In order to increase the visibility of your content, and significantly expand your brand awareness and customer base, start guest blogging on other sites.
It's an important digital marketing technique in which professionals get content published on others' websites and blogs in exchange for a backlink, which can drive huge referral traffic to your site.
The success of guest blogging depends on the availability of high-quality content and content optimization for the targeted audience. So, either write the content yourself or get it done by professional content creators and marketers - but always ensure it is high quality and truly value-rich.
A properly implemented guest blogging strategy increases brand awareness and boosts your website reputation on the web, which translates to better revenue opportunities. Google checks backlinks to your site while determining how to rank websites in its SERP.
4. Implement Email Marketing
Email marketing is another great method for reaching out to new customers, introduce new offers for your products/services to subscribers, and encourage prospects to come back to your site and take desired actions. It entails sending perfectly timed, highly optimized and personalized email messages into the inboxes of potential new customers.
Encourage website visitors and other internet users to subscribe to your email newsletters. The more consistent your communication is with your email subscribers, the more likely they will come back to your site whenever you send them new content alerts in their inbox and the more likely they will think of your business when they are looking for products or services.
While performing email marketing, the best strategy is to focus on addressing and meeting the needs of your visitors/subscribers as much as possible. Their satisfaction is a critical factor increasing their loyalty to your brand and the overall SEO weight of your site in the eyes of search engines like Google.
Keep in mind that an audience from a willing subscriber to your newsletter is much more engaged and likely to interact more with your content than an audience from any other source of traffic. That is because people who subscribe to the newsletter are really interested to receive letters from you and read the content.
To increase your email subscribers, you can use popular WordPress Plugins and other tools that help to fetch more leads. Also, carefully plan out the type of campaigns you want to send beforehand and use email authomation tools to increase efficiency when delivering your emails.
When you have a large and engaged email subscriber list, it helps to increase the authority and credibility of your site in the eyes of both Google and visitors. Soon your site will become the place people go to first to read, communicate, link and share on topics that matter to them.
5. Deploy Social Media Marketing
If your site is popular on different social media channels, this is a good signal for search engines because they consider that such a site is worthy of attention and your business can be trusted. Links from social networks and activities (likes, reposts, comments, number of subscribers) also provide some positive social signals that your business is legit.
Search engines follow social signals to rank websites in their SERPs. Therefore, perform social media optimization (SMO) to grow new customers, including identifying the best social platforms for your type of business, optimizing your social media profiles, ensuring your content is engaging and shareable, and using social media analytics to your advantage.
Post relevant, informative, audience-specific content with catchy headlines, create and use consistent branded URLs, pin your most important content to the top of your social media profile and newsfeed, and always ensure you use strong calls-to-action to increase engagement.
To monitor all these SMO activities, you can use any of the many social media analytics and management tools available online such as Hootsuite, HubSpot, and Sociograph. These tools can help you monitor your social media channels and learn more about your customers' behavior so that you can improve engagement and find more business opportunities.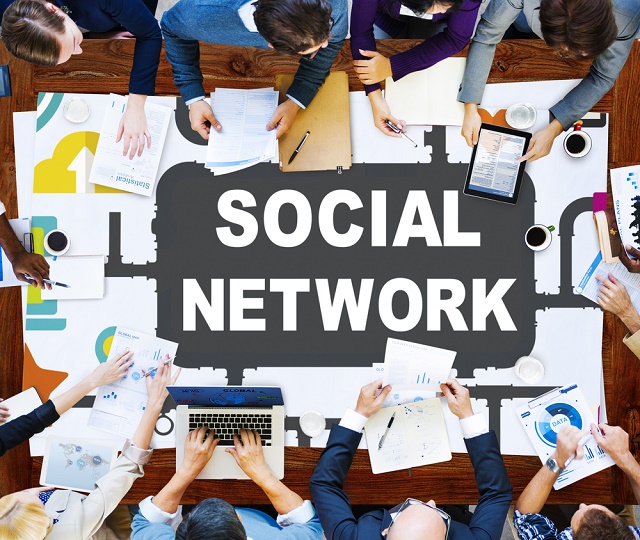 6. Run Contextual Ads
In simple words, contextual advertising is an online advertising method that shows ads to users based on the identity of the user and type of content, factoring linguistic elements. Ads are selected and served by automated systems, with the ads appearing on websites or other media such as mobile browsers.
Despite some concerns and shortcomings of this method, it is one of the fastest ways to attract customers and generate leads. You can setup Contextual Advertising on Google AdWords, Yandex Direct and other ad networks and agencies, depending on your specific needs.
Remember, there is no point in spending any amount of money on advertising if you have a poorly designed website that is not optimized for visitors. So, get your website properly developed and optimized first. Then, run contextual ads to drive traffic to the site.
Your site's adverts will be shown on the first page of SERPs, helping you get even more visibility and customers. These ads are usually Pay per click (PPC) and you can get a very high return on investment (RoI) within a short time if your contextual and PPC marketing strategy is right.
7. Leverage YouTube Marketing
YouTube marketing is generally free and a very powerful method of attracting customers. You not only get views on the recommended videos, but also get your videos appearing in the SERPs of different search engines.
Simply record high quality videos about your products, services and business. Upload the videos on YouTube, promote the videos steadfastly, and watch as it helps drive more pageviews and leads to your channel, increasing your revenue and business opportunities.  
You can use YouTube ads to promote your videos on the video-sharing platform and also promote your uploaded videos on other different web and social media platforms. Be sure to include links to your website below each video you upload. Doing so can increase pageviews, likes, shares, and website visits.
This way you can leverage YouTube videos for SEO benefits to attract the attention of visually inclined customers in search engines and to better educate internet users with short films that humanize your brand and help build customer trust.
8. Optimize for Website Conversions
Driving traffic to your website is vital. But if visitors don't convert, make transactions or engage with your brand, there really is no benefit to all your campaigns aimed at traffic generation.
Therefore, take every possible measure to convert website traffic into customers, such as offering discounts, adding warrantees and guarantees, expounding on the benefits of your offerings using clear action verbs, and displaying testimonials prominently on your site.
Satisfied customers will spread the word about your business to their friends and families, thereby promoting and advertising your business free of cost through word of mouth. That will help your business keep growing and get more loyal customers over time.
9. Launch Marketing Campains on Messaging Apps
Messaging apps can easily drive a new wave of customers to your business. So, don't overlook them.
WhatsApp, for example, is a very popular instant messaging application that uses a phone's internet connection to exchange free and encrypted messages with other users. It allows users to safely and securely transfer files on their mobiles, while also supporting voice and video calls as well.
Among the reasons to use WhatsApp for business promotion is the sheer range of potential distribution and visibility it can give you, and also because many businesses often overlook the messaging app for marketing purposes.
More than 100 billion messages are now delivered on WhatsApp on a daily basis, with studies showing that young audiences are invested more on WhatsApp than they are on Facebook, Twitter, and other popular social networking sites.
WhatsApp users are willingly interacting with the messaging app daily, with about 67% of users claiming that they use it to communicate with brands and make purchases. That's a huge opportunity you can tap into to acquire new customers and grow your business.
Register to use WhatsApp and other messaging apps like Telegraph, Facebook Messenger in addition to social media platforms. Start marketing your business and promoting your website there and you are sure to bring great success in customer acquisition.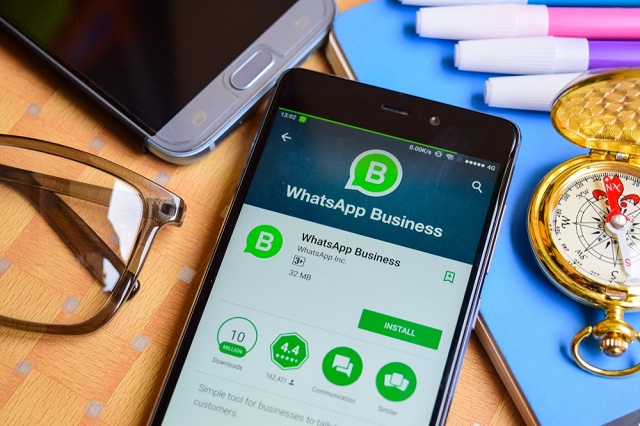 10. Personalize Your Brand Messages and Offers
Always keep in mind that internet users don't land on your website just to read your content. They're mostly looking to find something (products, services, content, solutions) that solves their needs, enhances their knowledge, and improves and makes their lives better.
So, when optimizing your website for search engines and your audience, don't forget to adapt and personalize your content to the individual user's unique situation, interest, character, and expectations as much as possible. Personalize content for each user and deliver it to them at the most opportune time to make a lasting impression on them.
For example, in your email marketing, refer to each subscriber by name. There are many tools you can use to deliver content personalization of various sorts, such as  Apsalar (mobile behavioral targeting), Vero (targeted emails based on user behavior) and  OneSpot (personalized content ads).
Personalization will increase user engagement and help you make your customers feel understood and appreciated. This way you'll be able to make them happy and grow a loyal audience to your brand.