5 Key Tips to Prepare for a Remote or Hybrid Job Interview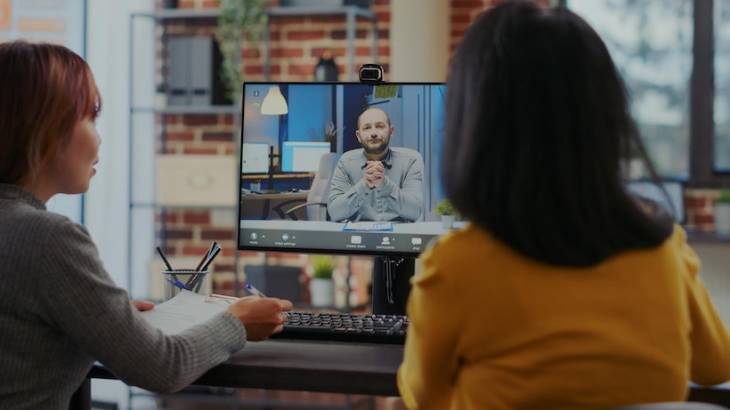 Most people today prefer a remote or hybrid work schedule, and they are actively seeking jobs that offer this opportunity.
In fact, when people have the chance to work flexibly from home, a whopping 87% of them take it, according to a 2022 McKinsey's American Opportunity Survey.
Since remote workers are typically 13% more productive compared to their office counterparts, more employers are also looking to hire qualified professionals who can work remotely.
As such, remote interviews for work from home workers are on the rise. But remote or hybrid job interviews aren't exactly the same as talking to an employer in person. They can be quite stressful.
To stay ahead of the remote working trend sweeping across the world and prepare adequately for a remote or hybrid job interview, it is important to not only be accustomed to these types of interviews, but also plan ahead and prepare adequately for them.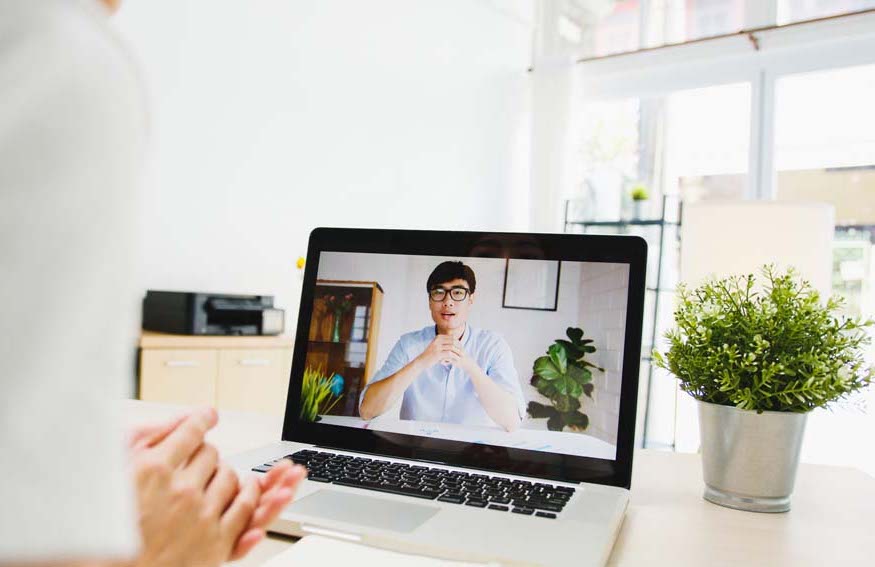 Here're five tips to ensure you're well-prepared for your remote or hybrid job interview:
1. Expect non-traditional interview questions
Because you're interviewing for a remote or hybrid position, expect and be prepared to answer interview questions aimed at assessing your at-home productivity levels and time management skills. 
If your boss won't be present, the company wants to be sure that you're able to deliver results independently.
Here are some examples of frequently asked questions for remote or hybrid jobs:
Why is a remote or hybrid work schedule appealing to you?
What challenges do you think you'll face working remotely?
What do you like (or dislike) about working in a traditional office environment?
How do you manage distractions while working at home?
How will you ensure effective communication with your team members while working remotely to meet project deadlines?
Which management style do you prefer? Hands-on or hands-off?
Do you have a strategy for managing your team remotely?
Remember, however, when preparing for a job interview to also have questions for the hiring manager regarding the job duties. You want to show you're interested and passionate about the work, not just the freedom of the work schedule that comes with the position.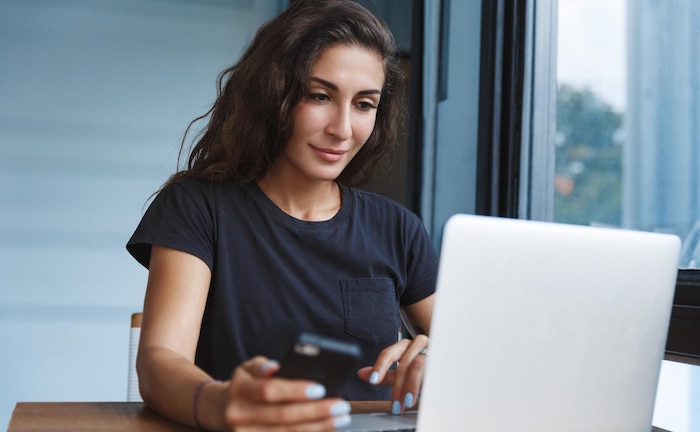 2. Test your tech beforehand
When you're doing an interview remotely, unexpected problems can arise with your laptop or recording equipment. You don't want to start up your computer and discover you're having audio or camera issues five or ten minutes before the call begins.
To avoid having unexpected hiccups, test the tech you'll be using beforehand (preferably at least an hour before the interview is scheduled to begin). This way, if you encounter issues, you'll have plenty of time to troubleshoot and can avoid being late (which is not a good first impression).
Most programs, such as Skype, Microsoft Teams, or Zoom can test your video, microphone, and audio settings once you log in. If you're having problems with your audio or video, you'll appreciate that you gave yourself plenty of time beforehand to fix the issue, instead of being forced to ask the hiring manager to reschedule.
3. Ensure your environment is organized and free of distractions
When you're at the office, having a messy desk can leave a bad impression on your boss, colleagues, or clients. This same principle applies to your environment in an online interview.
Having a visibly messy desk or background during an interview is unprofessional and will immediately send negative signals about your organizational skills to a hiring manager.
Being clutter-free and organized is also a great way to create an office space that will make you more productive. This is because clutter tends to distract people from the task at hand, making it harder to focus on your duties at work.
You don't need your home (or the room you're doing the interview in) to be spotless. Hiring managers understand you live there. But they shouldn't be able to see cups, food, or objects thrown everywhere on your desk or the bookshelf behind you.
If you're not able to completely clean your office space before the interview, consider using a video filter as a last resort. Most video conference programs (such as Zoom) have background filters available.
Be advised, though, that sometimes you need to purchase the full program to have access to its filters. Checking in advance is your best bet.
4. Double-check the interview time
The company you're interviewing for might be located in another state, or even in a foreign country. Because of the potential time difference between you and the employer, make sure you double-check the interview time.
If the hiring manager doesn't state a time zone when telling you the interview time, quickly asking them will help you avoid any confusion that might arise later on.
You don't want to miss the interview because of a misunderstanding. Hiring managers are people too, and likely have several candidates in line for the position. They will expect you to be proactive in checking the meeting time. After all, you're the individual who wants the job.
Plus, if the hiring manager does make a mistake with the interview time and you catch it, you'll show them you have good attention to detail, making you a more desirable candidate.
5. Make sure your internet speed is optimal
Internet speed is everything when conducting a remote or hybrid job interview. You'll need to ensure you have a stable, fast connection to avoid any issues during your video call.
Test your connection beforehand by video chatting with a friend or family member. This is especially important if you're using a wireless connection. Remember that the farther away you are from your router, the slower your wireless connection speed will be.
Consider trying out different areas and rooms in your home to find the best location in relation to internet speed. For reference, Skype recommends users have a 1.5Mbps download and upload speed for HD calls.
You can always use a wired connection if your wireless signal isn't fast enough. But if you're using a laptop, you may need to buy a separate adapter to connect a wired ethernet cable, so ensure you check well in advance.
As a last resort, if the speed is an issue and there's a brief drop in signal, don't worry. Hiring managers conduct a lot of interviews and this has likely happened to them a few times. Kindly ask the interviewer to repeat their question (or what they said). Most hiring managers will be understanding.