Performance Bottlenecks Stopping Your Website from Growing, Making Money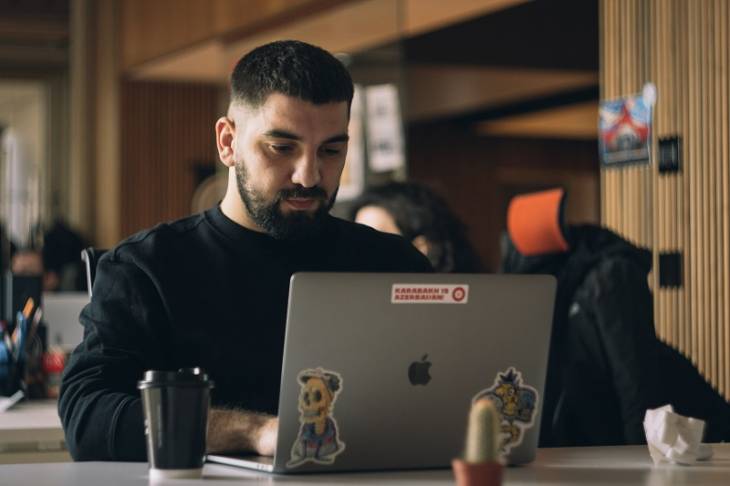 Two of the most common questions business owners ask regarding their business website are: "Why is my website ranking plummeting," and "Why isn't my website giving me sales?"
Hundreds of reasons and factors may contribute to your website's underperformance. In this article, we're going to name five of the main performance bottlenecks that stop websites from delivering results for your business.
Note that different websites have different goals. Some websites aim to sell, whereas others aim to promote. But no matter what your goals are, the bottom-line is that traffic is critical because it results in more customers.
Let's highlight the main reasons why your website isn't delivering customers, and then discuss the bottlenecks that could be causing these problems.
Common Website Performance Bottlenecks You Need to Fix
In a nutshell, your website more likely isn't bringing you customers for any or all of these reasons:
It doesn't appear in search results
It doesn't have a high ranking
It gets lesser and lesser traffic
High bounce rate and low engagement rate
Low sign-up
Visitors are not buying
Let's now look deeper into these problems and find out why your website isn't raking in traffic, ranking, and bringing you more users.
1. Lack of Search Engine Optimization (SEO)
Search engine optimization (SEO) is the method of improving and fixing all the components in your website so it can rank strongly on search engines like Google.
The best practices in SEO, which refer to tactics that follow search engine guidelines like Google's Webmaster Guidelines, help search engines properly crawl, read, understand and index all the pages in your website.
Your goal is to have a converting page on your website rank on the first page of search results for keywords or queries that matter.
Higher rankings will mean more users will see your brand. Ranking for the right keywords means you're being seen by people who matter to your business. In this sense, SEO helps bring in more organic or unpaid traffic.
The lack of SEO is detrimental to your website performance.
If white hat SEO practices will condition your website to perform at its best, black hat practices or malicious tactics, like keyword stuffing, cloaking and link schemes may lower your rankings or have you blacklisted from search results altogether.
Here are some examples of poor SEO:
i. Header and Meta Titles Are Not Optimized
Search engines use your headers and meta tags to quickly determine what your page or content is all about.  Header optimization is one of the simplest formulas for SEO success, but it's one of the most overlooked tasks or practices.
You want to automatically tell search engines that your page is made for a particular search query or intention, this way it knows for sure that it's a page that could be shown for that query. Otherwise, search engines could see it as just a section in the content, and would prioritize content from other sites.
Start optimizing by making your headers by making them easy for people and search engines to understand.
Here are some tips:
Insert your root keyword in the H1 or page title
Properly label your heading (Header 1, 2, 3 and so on)
If applicable, format content into numbers or list-form
Use popular search engine queries related to your topic when creating headers
Since Googlebots use headers to learn more about the page, write your content in a way that's easy for crawlers and users to understand.
ii. Missing Image Alt Tags
Images can sometimes be hard for Google to understand, so they use alternative texts or alt tags to decipher what a photo is all about. Provide alt tags that are brief and true to the description of the image. If the image fails to load, the alt text will be displayed on your site instead.
One of the best SEO practices is to incorporate keywords into the alt text, without it reading like "in-your-face advertising," or spammy. And make the descriptions clear.
iii. Poor Content
It's important to develop content that matches the search intent of your users. It's not just about targeting keywords, it's about why the user is using that keyword, and then creating content that targets that reason.
Search engines are prioritizing the relevance, quality and interactiveness of your content. And search algorithms will continue to improve with these factors in mind.
So your web copy, blog posts, social media posts, videos, infographics and other forms of content have to deliver on all those metrics. Accomplishing it will mean the development of an efficient content marketing strategy, which not only entails the creation process but also covers the promotion and distribution of your content.
2. You're Tracking the Wrong Keywords
It will be difficult to rank a page if you're targeting the wrong keywords. As mentioned above, the keywords represent the audience's intent, which should be the basis of your content. You have to make it clear to search engines what problems your page is trying to solve or what questions you're trying to answer.
The content should reflect the keyword so that people can understand what the page is all about. In-depth keyword research and strategic keyword clustering should solve this issue.
Below are some steps you can follow to determine what keywords are right for your website.
How to track the right keywords:
i.) Know your niche or topic
Knowing your topic or niche will help you pick the right keywords to optimize your page with.
ii.) Learn about topic clusters
Once you've identified your niche or category that you want to focus on, list all potential topics you can focus on.
iii.) List potential seed keywords
Seed keywords are keywords that are 1-2 words long. These words are related to your topic clusters and are going to be the foundation of the whole keyword research. Build your list because this is going to be the starting point for more specific and longer keywords.
iv.) Utilize a keyword research tool
Using keyword research tools like SpyFu or Semrush will allow you to view an array of data. This will include other potential keywords related to the ones you chose, competitor keywords and specific data about your keyword like search volume or how difficult it would be to rank that keyword on search engines (keyword difficulty).
v.) Divide keyword by search intent
Keyword popularity is useless if you can't identify the user's search intent or why the user typed the keyword in the first place. Users' search habits are shaped by many factors like needs, interests, location and other key elements.
What are the common types of search intent?
Informational – The searcher wants information about a particular subject.
Commercial – The user is interested in technical aspects of the product or service. They may want to know about the price or service packages available. Commercial keywords can be used to compare products and prices to discover the best match for their needs.
Navigational – The user intends to go to a specific destination.
Transactional – The searcher has the intention of buying. This can include booking a hotel or a flight, or ordering delivery.
Local – The user is focused on local searches. They may need to find a business in a specific neighborhood.
It's not enough to know the most popular keywords in your industry or the keywords you need to target, dig deeper; put yourself in your customer's shoes and learn why they're using these keywords in the first place.
3. Common Web Design Mistakes
Websites today are more refined in the sense that the best webmasters aim to deliver a flawless customer experience for their users. Technology has come a long way, and it's made consumers savvier, too.
Users now expect the best service online. They won't settle for anything less. This means that if your website is too complicated or outdated, they're going to bounce. And that will affect your rankings.
When it comes to web design, one of the goals is to minimize the effort a visitor uses when browsing through your site. Your website isn't just dealing with shorter attention spans but massive competition as well. So it's necessary to keep the appearance and functionality of your site as easy as possible.
Common web design mistakes include:
i. Confusing Hierarchy.
Confusing hierarchy means your website has too many elements that are trying to grab your visitor's attention. This results in confusion because they won't know where to focus their attention.
Hierarchy means you have to decide which element in a page should capture the eye. You have to decide which elements should the visitor notice first, second, or third. Without hierarchy, you risk bombarding the user with information and losing them.
ii. No Proper Alignment and Balance.
This means that the text, photos, background and other elements aren't properly aligned. There's no one way to do proper alignment or balance. It all depends on your artist, but the objective here is to promote a coherent and consistent way for users to consume information on your site. Otherwise, your website will look unprofessional.
iii. Image-Text Contrast.
Proper image-text contrast helps your site look clean and readable, without it, your page will look chaotic. Users could miss an important message or text because they couldn't see it. Make sure that every text is seen, especially if it's placed over an image.
Pro Tip: Visit your favorite websites and list the things that you like about them. Then, ask yourself if it can be applied to your business as well.
4. Poor Mobile Compatibility
Google has implemented mobile-first indexing. This means that when crawling and scanning your website, Google will prioritize the mobile version (how it looks on mobile) over the desktop version.
Research shows that about  70% of web traffic comes from mobile, and as a business, you can't risk losing potential customers just because your website doesn't work as well on mobile as it does on a desktop. To know how mobile friendly your site is, run it through Google's own mobile-friendly tool.
5. Slow Website
How fast your website loads is now a ranking signal that Google uses to measure user experience. Slow loading content or pages have always been a danger for user experience.
Users want a page that loads in less than 3 seconds, or else they're going to leave that page and look for another website offering the same content.
A slow website not only negatively affects your rankings, it will also influence its bounce rate, which is a metric that determines how many users leave your page without interacting with it. A high bounce rate will tell Google that your site has little relevance and it's of no use to them, further contributing to lower rankings.
How can you make your website load faster?
Use Google's Pagespeed Insights to check your website's performance.
Make the pages load faster by reducing your image and file sizes.
In Conclusion
Your website is your biggest asset online. You need to optimize it properly to reap the benefits. Start by unlocking the bottlenecks that are keeping it from making your business profitable.
The less problems your website has, the better user experience you can give to your customers. Keep in mind that it's about them: make it easy for consumers to find what they need.