Richard Jeffery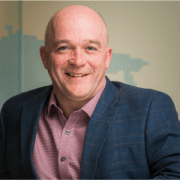 Richard Jeffery is Group Chief Executive Officer at ActiveOps, a software provider of digital operations management solutions that help organizations turn operational management from a guessing game into a game-changing source of efficiency and value.
Richard is an expert in service operations management. He started his career with PA Consulting Group, before moving to Coopers and Lybrand specializing in organizational change management and operational effectiveness.
Richard joined specialist consultants OCP as a partner in 1993, where he began developing the Active Operations Management (AOM) method and Workware. He launched ActiveOps as an independent business in 2005 with fellow OCP partner Neil Bentley.