How to Manage Addiction Disorder in the Workplace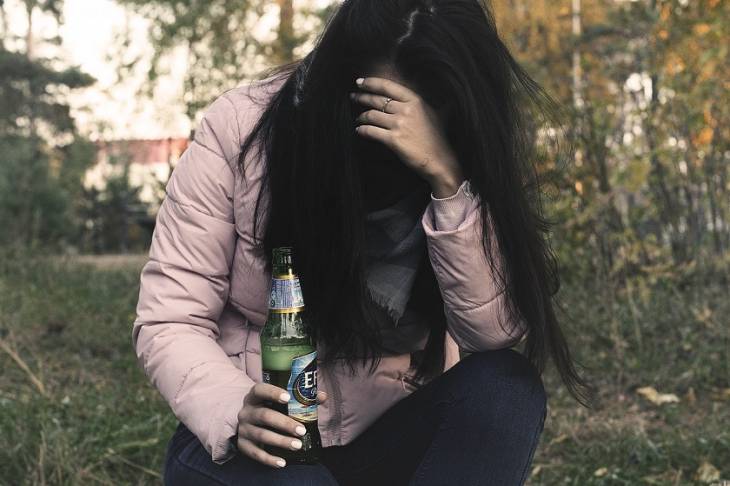 Woman holding bottle of alcohol in wooded area drunk. Alcohol and drug addiction are a public health crisis that affects more lives, both outside and inside the workplace. Photo: Needpix
Alcohol and drug use at the workplace can become dangerous and costly for individuals and organizations if not addressed. However, individuals and organizations have many successful programs to consider when it comes to addressing alcohol and drug use in the workplace.
What's more, many resources that can help are currently readily available.
An estimated 22 million people in America were recovering from alcohol and drug use disorders, according to US Department of Health and Human Services. As such, creating healthy, drug-free workplaces is important and possible. And, it should be the priority of every organization.
Over 70% of people with illicit drug or alcohol use continue to keep their employment, because many employees continue to function despite their alcohol or drug use problems. Companies should not ignore these realities and the dire effects of alcohol and drug use at the workplace.
"Functioning" Employees with Substance Use Problems are Costly
By the time most people affected decide to search for 'rehab near me' or 'substance abuse treatment center located near me' online, substance abuse has already caused many problems in their lives. Rehab is a facility that provides addiction treatment, therapy, and counseling. It has addiction experts that know how to address different substance abuse problems.
Most people with substance abuse problems require rehabilitation to overcome them. That's because most drug addictions have withdrawal symptoms that make quitting their use difficult. Some of these symptoms are even life-threatening.
Although personal problems can prompt a person to seek help with addiction, looking at the bigger picture shows substance abuse affects even the organizations that 'functioning' employees work for.
Addiction costs organizations and businesses in America profits worth about $81 billion annually. That's because of lost productivity, workplace theft, high turnover rates, sick time utilization, absenteeism, and decreased work quality.
Research has also shown that alcohol and drug use increase occupational injuries and workplace fatalities. These, in turn, affect the well-being and health of employees. More than 16% of emergency room visits related to workplace injuries involve alcohol.
After drinking heavily at night, a person can experience short-term cognitive impairment and lethargy the following day. This can increase injury risk for employees.
Additionally, alcohol and drug use can impact the culture and attitudes of organizations, decrease motivation, trust, and engagement. It can also lower the morale of employees.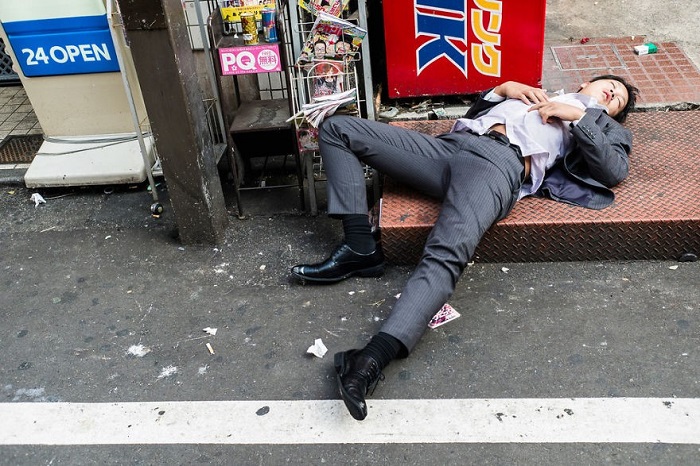 Employee passed out drunk in the streets. Alcoholism can cost businesses lost productivity, absenteeism, decreased work quality, and more. Photo: Lee Chapman
Creating a Drug-Free Workplace
Employers can establish drug-free environments in several ways. For instance, they can search for phrases like 'drug rehab near me' to find websites of the nearby treatment facilities. Such sites can have information that they can use to learn more about the symptoms of problematic alcohol and drug use. When an employer searches a phrase like 'rehabs near me' they can also find useful information on how to help employees that test positive for drug or alcohol use.
What's more, they can learn the steps they should take to help employees that have a drug or alcohol use problem. Through education and the establishment of drug-free workplace policies, businesses and organizations can clarify expectations and increase awareness.
Research indicates that many employers in the U.S are using drug-testing programs to address problems that seem related to drugs and alcohol use. Currently, drug screenings are a pre-employment requirement in more than 50% of organizations. This is, particularly the case in high-risk industries like construction, public safety, and mining.
Other resources like Employee Assistance Programs have also been used to address addiction issues. However, some organizations do not have such programs yet. The purpose of these programs is to support and encourage recovery and addiction treatment via short-term counseling, confidential assessments, as well as, resource referrals.
Why Organizations Should Create Drug-Free Workplaces
Not every employee with a substance use problem will decide to seek professional help. Addiction takes control over the life of a person. And, when addiction is facilitated by or within the workplace, it can be more successful.
Similarly, when addiction treatment is facilitated by or within the workplace, it can increase the mental, legal, and social functioning of employees. It can also decrease workplace conflicts, productivity problems, and absenteeism rates.
Essentially, investing in the addiction treatment of employees can yield high returns. The estimated gains among employees are up to 23% for those earning $45,000 annual income and 64% for employees whose income is $60,000 per year.
The Bottom Line
Drug addiction is a public health crisis that affects more lives, both outside and inside the workplace. And because not every employee will have the willpower to seek help, organizational involvement is important.  
This involvement shouldn't be about employee punishment for misconduct. Instead, it should be about supporting them to get lifesaving treatment.
That way, addressing addiction becomes a great way to humanize most workplaces, while reducing suffering and preventing painful and possibly deadly consequences of substance use.