What Are Crypto Trading Signals? [A Beginner's Guide]
Crypto trading signals are simply easy-to-follow trading suggestions or instructions on how to trade specified cryptocurrencies at a defined price and time. They are usually ideas from expert crypto traders on how to buy or sell a particular cryptocurrency at a specific price or time.
Crypto trading signals help investors to maximize profits by reducing the need for guesswork. While crypto signals are not a technique to make money fast, they help investors make better financial choices to make profits. But if you're in doubt about a signal, conduct your own research.
Beginners in cryptocurrency trading can turn to crypto signals to help them make more informed and better judgments on the cryptocurrency market, even without prior crypto trading experience.
Crypto signals also enable investors to save time by not having to keep an eye on the markets all the time. For example, if you are investing in Bitcoin (one of the most well-known cryptocurrency), you can benefit from Bitcoin crypto signals to make informed selections that lead to a net profit.
Crypto Trading Signals Insights
It is imperative that you do your own extensive research before deciding to follow a crypto signal provider's advice. The trading advice and signals that expert crypto signal providers present will usually include the following four key pieces of information:
1. Specific Cryptocurrency
The crypto signal provider will identify which specific cryptocurrency they are targeting. If you are actively trading Ethereum, the signals will be tailored to Ethereum.
If you are using a particular crypto trading platform, you can use their 'contact our team' form to try and get some bespoke advice.
2. Buy Prices
A trader might get in on the current crypto price by following a provider's price range signal. It may be less expensive than the market price, according to current market conditions. 
Users have access to more options when investing and trading in cryptos when they get a variety of costs instead of a single price point.
3. Sell Prices
These are the "take profit" zones, or the distinct price levels that traders should pick as goals for their trading strategies in order to maximize earnings while minimizing losses.
This signal generally offers many alternatives.
4. Proper Stop Losses
A stop-loss is designed to limit an investor's loss on a security position that makes an unfavorable move. A well-thought-out stop loss signal can help to guard against losing all of your invested capital in a market that is notoriously difficult to predict.
Your asset's value is protected by this target.
Types of Crypto Trading Signals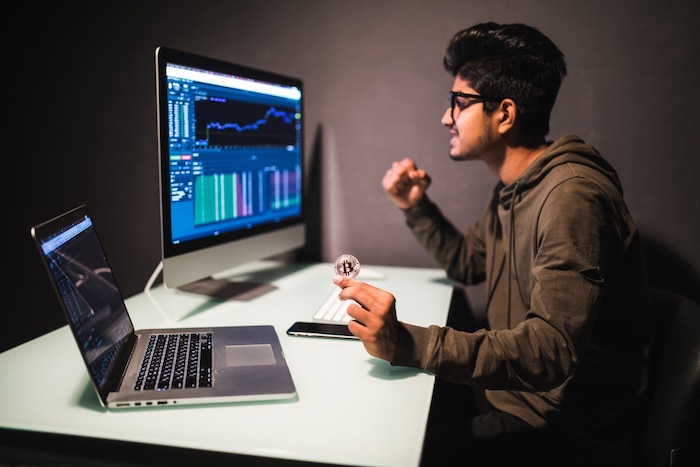 Signals for cryptocurrency trading may be broken down into two broad categories. Each of these two overarching signals has its own set of advantages and disadvantages:
First, we have the professional traders' signals.
Second, there are the algorithm and bot-generated trading signals.
The speed with which crypto trading bots can handle vast volumes of data makes them an excellent alternative to human traders. As a result, they tend to be more efficient than humans in spotting new possibilities. They can also capitalize on them.
Professional traders have the benefit of being adept at understanding and evaluating news and emotions. And, incorporating this knowledge into the mix with signals created by bots.
Telegram is a popular tool used for sending crypto trading signals because the platform makes it simple to create "tailored" bots. Bots' proposed trades may then be discussed by expert traders.
Conclusion
Crypto signals can be very useful as they present valuable insights and suggestions for making profits trading in cryptos. This is especially helpful for beginners, which may explain why so many people today are interested and more confident in getting into the cryptocurrency market.
However, crypto signals carry a risk because you must have complete faith that the signal provider is knowledgeable and looking out for the interests of the community as a whole. As such, you'll want to do your own research and cross-check with other sources to get a sense of the validity of the crypto signals and trading strategies proposed.