How to Choose a Virtual Event Platform & Organize Successful Online Events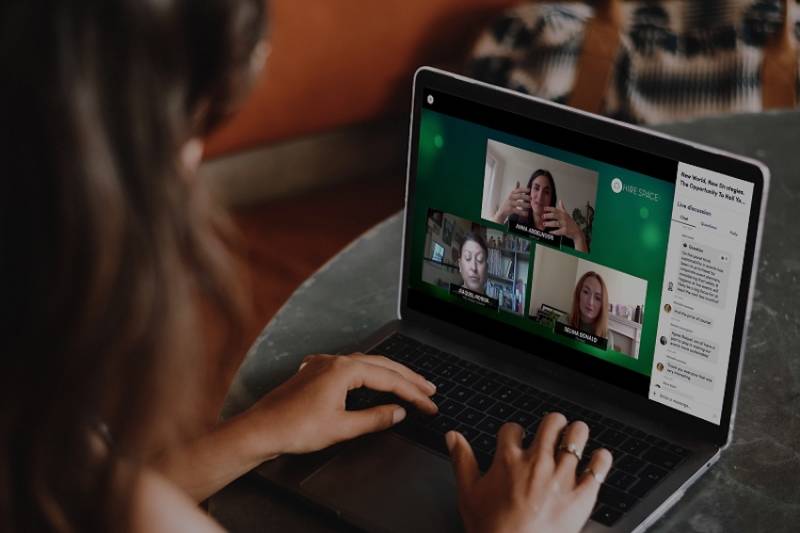 More people, businesses, and organizations today are leveraging the internet to pivot to secure online events, encompassing virtual or online seminars, conferences, classes, trade shows, product launches, job fairs, round table discussion, fireside chats, and lots more.
Industry trends show an increasing number of organizations moving everything from their general membership meetings to their fundraising galas online. According to a Post Covid-19 Event Outlook Report, a whopping 93% of organizers plan to invest in virtual events in 2021 and beyond.
Setting up an online event is a convenient, safe and cost-effectively way to achieve business objectives, foster new relationships, and connect with others remotely, especially during these difficult and unprecedented pandemic times.
However, you'll need the right tools to produce a memorable virtual event, including an effective virtual events hosting platform as a tool in your arsenal.
Luckily, there are many option when it comes to online events platforms, including useful solutions to find an event agency that can handle the entire online event on your behalf.
Top Tips to Choose Virtual Events Hosting Platforms
If you are new to virtual event hosting platforms, here are some useful tips to help you choose the right platform for your needs and host successful events online: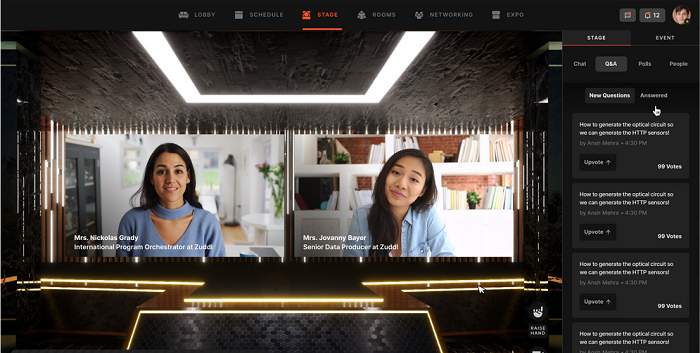 1. Platform Features
Different virtual event platforms provide different features to cater to different needs in hosting virtual events. That means not all virtual event platforms will have all the features and capabilities you need to ensure your event goes smoothly.
Make sure you check the features of each platform beforehand so that you know you're picking the right one that will take care of all your needs, while also staying within your budget.
Outline everything you need when hosting your event, and also be clear on how your event will run to get an idea of what you'll need and see if the platform you find can meet your needs.
So, whether you need live chat between attendees, private 1-to-1 video breakout rooms, built in event ticketing, real-time analytics and reporting, or social media integration, the platform you choose should offer what you need. 
You may also tell the event agency you work with about the features you want for your event. They may help you find what you are looking for and increase your event's chances of success. 
2. Aesthetics and Branding
First impressions matter, so the initial look and feel of the virtual events platform plays a critical role in attracting or putting off potential events participants.
The virtual events platform you choose should also be able to allow and provide personalized branding and customization options you may require to boost the visual appeal of your virtual event and also boost the number of registrations of participates in the event.
3. Ease of Registration
Another thing to look out for in a virtual platform besides aesthetics is whether or not you can monitor and control how online registrations and admissions are happening.
In most cases, complicated online registration can drive off users and make it difficult for participants to gain entry to your virtual event. That is something you do not want.
A smooth and intuitive registration process will help more users sign up for your event faster, while real-time insights into the registration process will help you monitor and inform your decisions and strategies to encourage more people to sign up and participate in your event. 
4. Q&A and Networking Capabilities
If your virtual event focuses on connecting with other people from any part of the world, you may have to look for a platform that's designed and optimized for effective networking.
It doesn't matter what kind of event you're hosting, in-person or virtual, audience engagement is key. The platform you choose should feature an integrated Q&A system so that attendees can ask speakers and moderators questions at specific times during the virtual event.
Connecting to tens, hundreds, or even thousands of participants at a virtual event can be a daunting task to handle, but with the right virtual event platform it can be managed effectively.
For example, some platforms offer the ability to choose from multiple meeting environments and also make it possible to hold HD quality virtual meetings across devices, making networking better. 
5. Responsive Support Team and Event Assistance
You never know what and when an issue may arise during a virtual event. For instance, users may not be able to access the virtual event due to some technical error, say, when signing in.
The right events platform will have a responsive and knowledgeable support team on hand to address and resolve such problems as quickly as possible.
Look for a virtual events platform and agency with a competent and courteous support team that can assist you whenever you need them. 
In conclusion
Virtual events have no geographical restrictions, but time differences can be an issue. Do your due diligence and find out what your audience's preferred time to participate in the event is.
If your event is global, choosing the optimal time might be tricky, but not impossible. Pick the time when most of your audience is typically online and set you event then. You can check analytics to discover the optimal time for your audience or even run a poll.
Ultimately, to hold a successful virtual event, you not only need the right events hosting platform with all the right features and support team, but also choose the right time to hold the event. Good luck.

You might also like...