Challenges of Planning Virtual Events (and How to Overcome Them)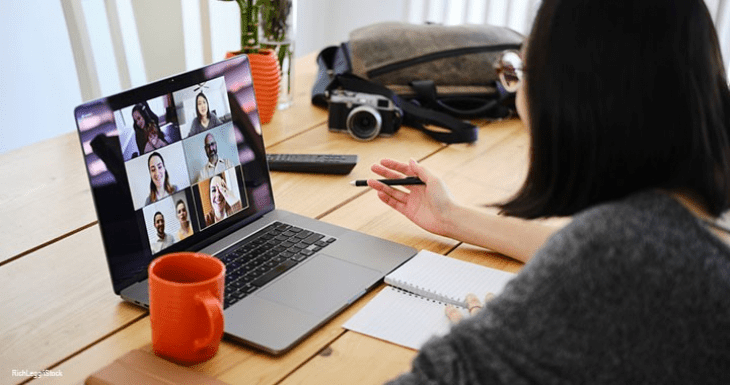 When Covid-19 hit the world, an online evolution uprooted the schedules and plans of all industries. The number of online events doubled as people were looking forward to more virtual sessions.
Since it's clear that virtual events are here to stay, one of the main aims is to promote virtual events and create a more connected and satisfying experience for every event attendee. While this new shift is highly dependent on technology, the event industry faces various challenges in this regard.
A primary concern is how to better deal with the online evolution, and make the virtual event experience better.
Challenges in Virtual Events Planning
Let's take a look at some challenges (and solutions) that event organizers and management companies face while planning a virtual event and how you can overcome them.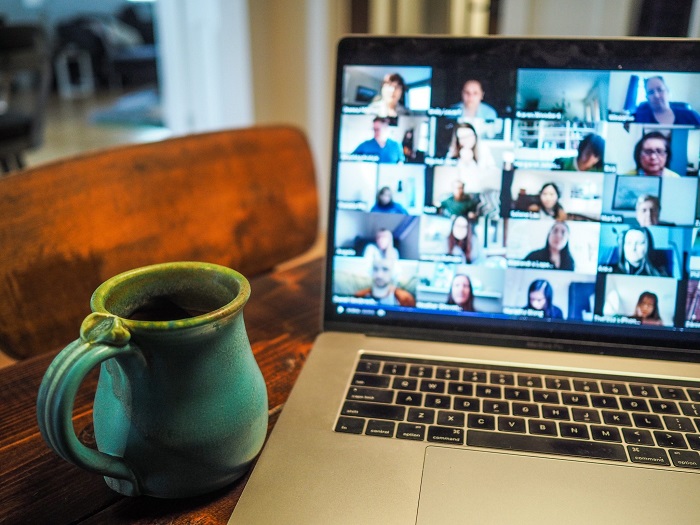 A virtual meeting on a laptop.
1. Lack of Creativity About Event Promotion
 
Since the shift from in-person to virtual events may be new, event organizers and companies need to make them creative and interesting so that people are incentivized to attend them. The main aim should be to change the perception people have about virtual events.   
They can highlight the benefits of attending virtual events through social media channels, such as Facebook, Instagram and LinkedIn. They can also send customized bulk emails.
2. Lack of Technical Proficiency
 
Since virtual events revolve around technology, not being technologically proficient can be a derailing factor. This is because they are comprised of various components, such as planning how to create attendee engagement, creating exciting content, and choosing the best platform/medium to conduct the event.
In fact, organizers promoting virtual events for the first time may experience more problems because of lack of experience. Therefore, on average, 1 out of every 5 event planners don't organize virtual events as they do not have the required technical know-how or infrastructure.
Hence, virtual event agencies should participate in some online workshops or conferences to learn how things are handled, learn from them, and start planning their virtual event.
3. Lack of Proper Content Strategy
 
A common problem faced by virtual event agencies is losing engagement because of lack of content. Since the content for a physical and virtual event differs, they will have to work on their content creation and presentation style.
Moreover, attendees might join a virtual event but get busy in other tasks, get distracted or wander away. Unfortunately, the organizers do not have a way of tracking this. Hence, they should avoid creating many sessions or holding events for a couple of days during weekdays, especially working hours, as it will reduce the attendees' engagement and attention span.
To solve this issue, organizers promoting virtual events should realize that people will be "attending" from their homes. Therefore, interesting content, a one-day event (with breaks) during weekends will help in increasing the engagement.
4. Lack of Security Awareness
 
While in-person events focus more on physical security, the focus is on the content and video assets (recorded/live sessions) for virtual events.
Virtual event agencies and organizers also have to be careful about unauthorized access and eliminate any such possibilities. Similarly, they should make sure that people who have signed up for the virtual event can access the sessions they register for, instead of a blank screen.
Therefore, event organizers and management companies should select a tech vendor who ensures uninterrupted access to registered users and full data security. They should also inform the participants where they can access the recorded session after the event.
5. Lack of Knowledge About Attendees Technological Options
 
People may join virtual events through mobiles, laptops, desktops, or tablets. Some may use mobile event apps, while others might join from their web browsers. There may also be Android or iPhone users.
With so many options available, it is the virtual event organizer's responsibility to make sure that the event is easily accessible from all browsers and devices.
Since everyone is not a pro in technology, it would be best if the organizers sent a detailed mail before the event, mentioning how to join the event from different devices, the options available and the restriction, if there are any.
The event organizer should also mention a number or an email address on which attendees can contact in case of a technological error. This will make the onboarding process very simple so that people do not leave the event feeling frustrated.
6. Lack of Engagement Opportunities
 
Even though virtual events are gaining popularity, attendees' engagement level in virtual events is not similar to that of in-person events. Virtual events do not deliver the same kind of networking and exposure that people look forward to in in-person events.
Event management companies and organizers may use features like surveys, live polls, and Q&A. But they can only work up to an extent. To curb this issue, organizers should choose virtual event platforms with built-in live chat and a social community building feature.
Moreover, sponsors, partners, and exhibitors should be allowed to connect with the attendees.
7. Lack of Two-Way Communication
 
Unlike in-person events, virtual events generally only have one-way communication. With the live/recorded videos playing, the viewers have few options to interact, making the virtual event quite dull.
To make your event engaging, carry out polls, live Q&A sessions, QR code scanning, virtual breakout rooms, session feedback, opinion sections, etc. This will help you track and record user activity logs to understand attendee's behavior.
In Conclusion
 
Nothing can indeed beat the face-to-face interaction, and the buzzing experience of an in-person event and virtual events may create a disconnected feeling.
However, by understanding the challenges on the way, you can improve the overall experience of conducting and promoting virtual events.