High-Profile Lawsuits that Have Fascinated People the Most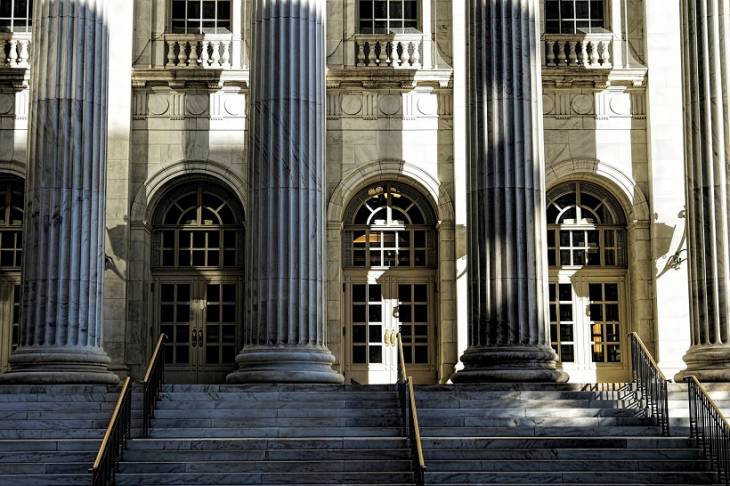 US lawcourt.
Recent high-profile lawsuits such as Black Widow movie star Scarlett Johansson vs Disney, Spencer Elden vs Nirvana, and Walter Merricks vs Mastercard have been dominating the headlines. 
Interested in prolific lawsuits, Los Angeles pre-settlement funding company Upliftlegalfunding.com commissioned a study that utilized the latest data from online analytics tool Ahrefs to establish which lawsuits fascinate people the most.
The researchers identified 'lawsuit' as the primary online search term and inserted into the Ahrefs database to establish which particular lawsuits people are most searching for online.
The results were then extracted from the Ahrefs database and arranged from highest to lowest based on the 'average global monthly online searches' variable, and the top ten results which mentioned a particular company/organization next to the key term lawsuit were presented in the final results table.
To ensure accuracy, when considering a particular company's lawsuit, the researchers further analyzed the data to see which search term tags the company name alongside the key term 'lawsuit' were associated with, e.g. 'Tresemme lawsuit', 'Tresemme hair loss lawsuit', 'Tresemme keratin lawsuit' etc.
Results for the Research:
It turns out people are most interested in the Tresemme lawsuit, as there are an average 53,700 global online searches per month for the lawsuit against the hair care giants from users claiming their Keratin line led to hair loss and painful scalp burns
In second position is Ripple (XRP), with an average 43,800 online searches each month on the lawsuit filed by the Securities and Exchange Commission alleging two executives from the funds transfer platform raised over $1 billion through illicit means
Robinhood (41,500), Zantac (24,600) and Facebook (23,300) are among the other top companies whose lawsuit cases gain over 20,000 worldwide online searches a month
The high-profile lawsuits which fascinate people the MOST!

Rank

Company/Organisation

Average Global Monthly Online Searches

Insight into Lawsuit

1.

Tresemme

53,700

Class action lawsuit filed by two women alleging they suffered hair loss and painful scalp burns from using the Tresemme Keratin shampoo and conditioner (Keratin infusion products).

2.

Ripple (XRP)

43,800

Lawsuit filed by the Securities and Exchange Commission alleging Ripple Lab Inc. and two of its executives raised over $1.3 billion through an unregistered digital asset securities offering.

3.

Robinhood

41,500

Lawsuit filed by the family of 20-year-old stock trader Alex Kearns, who killed himself after it was communicated to him by Robinhood that he was at a $730,000 loss on a trade, when that was not the case. The family cite "misleading communications" in their lawsuit against Robinhood.

4.

Zantac

24,600

Lawsuit filed by individuals who took Zantac contaminated with N-Nitrosodimethylamine (NDMA) and later developed cancer.

5.

Facebook

23,300

Lawsuit filed by the United States government and a coalition of states against Facebook to break up their alleged monopoly power after their acquisition of Instagram and Whatsapp.

6.

3M

12,700

Lawsuit filed by hundreds of veterans against 3M after they manufactured and sold defective combat earplugs to the military.

7.

Johnson & Johnson

11,100

Thousands of lawsuits filed against Johnson & Johnson after asbestos was found in their talcum powder product.

8.

Monat

9,800

Hundreds of lawsuits filed against Monat after some of their hair and skincare products allegedly caused adverse reactions such as balding, hair loss and itching.

9.

Navient

7,100

Multiple lawsuits against Navient alleging they misallocated student loan borrowers payments and provided unclear information about how to re-enrol in an income-driven repayment plan(s).

10.

McDonald's

7,000

A lawsuit filed by a black owner of 14 McDonald's franchises against the fast-food giant claiming they are more favourable to white owners compared to non-white owners.

 

 

 

 
The study did take into account the alternative ways in which people search for the same thing online e.g. '[company name] lawsuit', '[company name] class action lawsuit', '[company name] class action' etc – to increase the reliability of the final results.
All search volumes results used in the research are monthly average estimates and account for global online searches.