Social Media Marketing Tips for Restaurants 101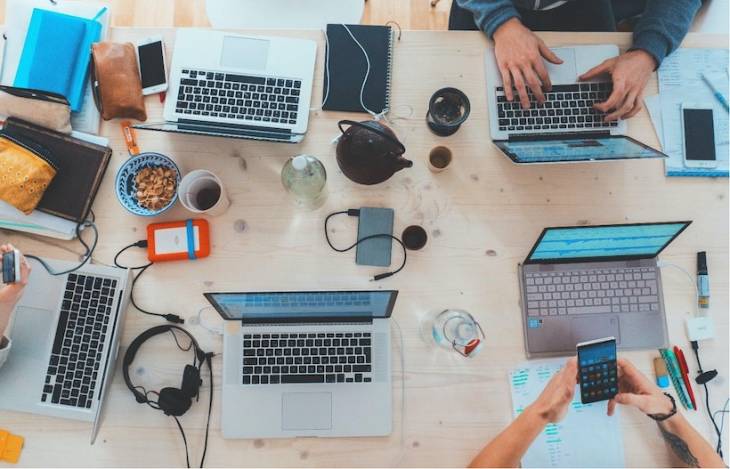 Whether it's telling customers about your latest offerings or just getting to know patrons better, social media is an essential marketing tool for any business.
With the right social media marketing strategy, a summary of everything you plan to do and hope to achieve on social media, you can focus your efforts and boost traffic and sales.
But with so many different social media platforms to choose from, like Instagram, Twitter and Facebook, where do you begin with social media marketing for your restaurant business?
Creating a social media marketing strategy 
For effective social media marketing, you need a solid plan. The more specific your marketing plan or marketing strategy is, the more effective it will be.
However, creating a social media marketing strategy for restaurants can be daunting. But, with the right plan in place, it can be done successfully to reach new customers and grow your business. 
Here are some essential tips and steps for creating a solid social media marketing plan for your restaurant business:
1. Set realistic goals and objectives. 
Start by determining what you want to achieve with your social media marketing campaign. Are you looking to increase website traffic? Increase customer loyalty? Generate leads? 
There are many different goals that can be accomplished through social media marketing, so it's important to set realistic expectations from the start.
When setting goals for your social media campaign, make sure they're reasonable and achievable. Don't set out to reach 1 million followers overnight - such goals are just too difficult to achieve and likely won't result in positive outcomes. 
Aim for smaller milestones that will lead to bigger rewards over time (such as increasing website traffic by 10% after six months).
Keep in mind that not all goals will be achievable in the beginning. So, before investing any time into a campaign, sit down and map out what you would like to achieve. This will help you avoid wasting time on campaigns that don't have potential or objectives that can't be met.


2. Choose the right platforms and channels. 
When planning your social media marketing campaign, make sure to choose the social media platforms and channels that will work best for your business. 
The right social media platforms are where you target audience is most likely to be found active on. Some popular options include Facebook, Twitter, Instagram, and LinkedIn.
Each platform has its own strengths and weaknesses, so it's important to find out which ones are best suited for your business before starting a campaign.


3. Plan your content creation strategy ahead. 
One of the most important aspects of any social media marketing campaign is an effective content strategy. Make sure you have a plan in place for creating high quality content and posting engaging content consistently on your social media channels.
Decide how you will create various types of social media content (in-house or outsourced), when is the right time to post on social media (which is when most people are online), and the frequency of posting updates on your social media pages for optimal engagement.
Nothing ruins a good social media strategy faster than poor, uninspiring, sloppy content.
Measuring the success of your social media marketing campaign
As with any marketing effort, it is important to measure the effectiveness of your campaigns. This way you know whether you're succeeding or failing, and it also guides and informs your actions going forward.
When it comes to measuring the success of your social media campaign, there are a few key things you'll need to do and keep in mind:
1. Determine what KPIs you'll measure, such as follower growth, engagement metrics, or reach showing the unique number of people that your social media post was shown to.
2. Choose the right social media measurement tools for you. For example, tools like Hoot Suite or Mix panel can help to monitor and measure how people are interacting with your posts, how much engagement there is, and what keywords are being used most frequently in relation to your business. This information will help you adjust strategies as needed and track overall success more accurately.
3. Check how your campaigns stack up with the competition, also known as benchmarking. Campaign benchmarking helps put your email performance data in context, so you can better understand what you're doing well—and what you may need to improve. Simply refer to how your competitors' campaigns have performed in the past, as well as the performance of your own previous successful campaigns.
4. Evaluate your progress regularly and continuously. Track progress throughout your social media marketing campaign so you can see which areas need more attention or where results are being achieved faster than anticipated.
Driving traffic to your restaurant/business using social media 
When it comes to using social media platforms to drive traffic to your restaurant business, there are a few key things to keep in mind:
1. First, have a clear and focused social media strategy in place. This will help you determine where and when to post content, as well as what type of content is most effective.
2. Secondly is producing engaging content. This means creating social media posts that are both entertaining and informative, and that appeal to your target audience. Post the content regularly and consistently on your social media platforms to attract engaged audiences who will be more likely to translate to customers and buy from you.
3. Additionally, make sure your social media profiles are optimized for search results by clarifying your brand name, uploading high-quality profile picture/logo, updating your bio with relevant information, using hashtags, and linking to your website. This will help your business appear in searches and drive more customers searching for what you offer to your business.
4. Finally, keep an eye on analytics data – especially when it comes to ROI (return on investment). This will allow you to gauge the effectiveness of your social media campaigns and make necessary adjustments as needed.
Boosting customer engagement on social media
The more engaged people are on your social media pages, the more likely they are to visit your business website and restaurant and buy from you. 
Restaurants use social media platforms to connect with their customers on a more personal level, creating a closer connection that encourages repeat visits and customer loyalty.
1. Build a personal connection with customers.

 
Take the time to learn your customer's likes and interests, and make sure to share content that is relevant to them.


2. Reply to customers comments and engage in genuine conversations.

 
Another way to engage customers on social media is to reply to their comments promptly and have genuine conversations with them.
Respond to all questions and comments, and ask for feedback about your restaurant or service. This type of engagement builds trust and creates a strong relationship between you and your customer base.


3. Post high quality, up-to-date, and attractive images.

 
Your social media images are an important representation of your brand image, so make sure that they look good and reflect the quality of your food or service.
Update high quality images regularly and use original photos as much as possible to attract attention and showcase what you have to offer authentically.


4. Pass a clear and consistent message across your social media channels.

 
It's best to have a clear and specific goal in mind when starting out on social media marketing, such as increasing traffic or reaching new followers – so that you know what results you're aiming for. A consistent message helps consolidate you brand image and public perception.
Keep track of how each post is performing, and make any necessary changes based on results. 
Managing customer complaints on social media
To properly manage any customer complaints expressed on your business' social media pages:
1. Keep a record of all complaints

2. Respond to complaints promptly

3. Make sure your social media policies are clear

4. Answer customer questions promptly

5. Be transparent about problems

6. Reward good customer service

7. Train employees on how to handle complaints
In Conclusion
Social media marketing is a powerful way to build relationships with your customers and promote your business. By using effective social media strategies, you can attract new customers to your restaurant and improve customer retention rates. 
So, use the tips above for social media marketing to help you build a successful social media presence and grow your business.