Amusement Park Dangers Parents Should Know and Avoid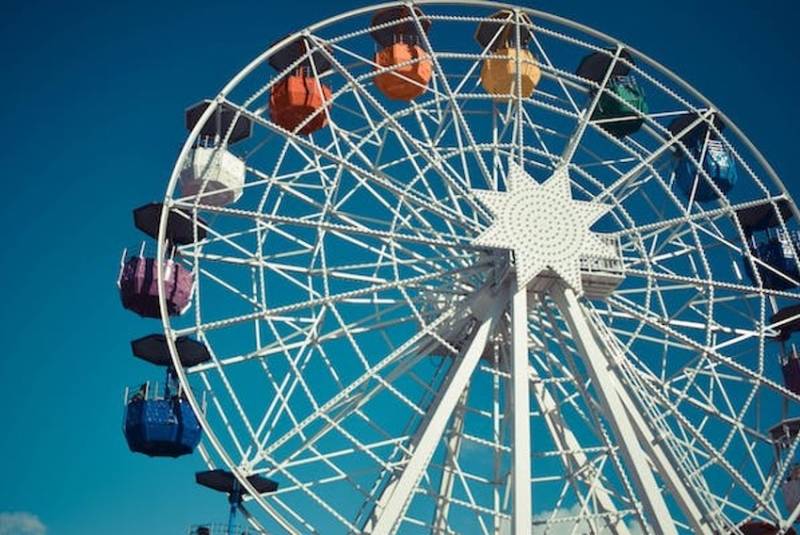 Going to an amusement park is a mode of fun and enjoyment for many families. Whether you love roller coasters rides or water slides, the parks have it all for a fun time and mental refresh.
The thought of amusement parks or theme parks is usually associated with fun, enjoyment, exciting rides, and other happy moments for kids and parents alike.
However, there are situations when a supposedly happy time at the park turns out to be a major disaster because of hazards commonly present in these places. Dangers may catch you unaware while you are trying to have fun at an amusement park.
So, what are some of the dangers in amusement parks parents should know about and avoid to ensure their visit to the park is enjoyable for everyone?  
Common Amusement Park Dangers
Occasionally, a supposedly fun-filled time in theme parks becomes horrific due to amusement park injuries and other dangers. Many things can go wrong at an amusement park.
As such, safety should be the priority inside the parks. Among the most common amusement park dangers is accidents that cause injuries.
Amusement park injuries can be serious and vary widely, such as:
Traumatic head injuries
Severe concussion
Neck and back injury
Broken bones
Lacerations
Neck injury
Drowning in the wave pools, water slides
Deadly fall
Paralysis
Brain injury
Biggest Causes of Amusement Park Accidents & Injuries
According to the federal Consumer Product Safety Commission (CPSC), the leading contributors to amusement park injuries and fatalities are:
Mechanical failure of rides, such as broken welds or structural components, missing safety pines, failure to shut off, etc.
Improper operation or maintenance of the rides and operator's behaviors
Misuse or failure to follow instructions by the park's patrons like standing up, sitting improperly, holding a child above the safety control
Inherent nature of the ride
Let's explore these and other dangers present in amusement parks.
Dangers Present in Amusement Parks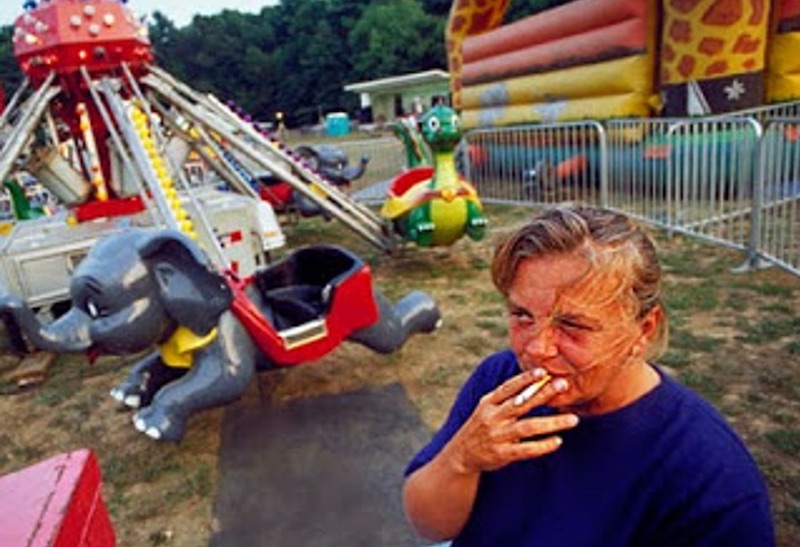 1. Negligent Ride Operators
It is the responsibility of ride operators to keep visitors safe at every step. However, accidents can occur if these employees make mistakes that increase the risk of injury at the park, such as:
Ride operators did not follow safety rules
Ride operators use cell phones while operating rides
Ride operators drunk while on duty
Incorrect maintenance of the ride
Negligence in safety equipment and measures
Amusement park owners must check the environment and the park rides constantly to ensure the safety of all visitors. If the management and operators lack the motivation and drive to maintain a safe place, risks are higher for accidents to happen.
2. Lack of Parental Supervision
Many amusement park accidents are due to the lack of parental supervision. Some parents, particularly those with older children, allow their kids to roam freely around the amusement park.
Those unsupervised children and teens can participate in risky rides when parents are not present, including getting on rides that are too big for them, neglecting safety rules, or getting rowdy and out of control with their friends.
People tend to have their guards down in amusement parks, especially when all they have in mind is having a wonderful, fun time. They may, therefore, disregard important rules or ride safety instructions, which is a critical factor that increases danger and puts people in harm's way.
3. Electrocution
Water activities at the parks are very popular, but the fact remains that water and electricity do not go well together. There are always chances of electrocution; albeit minimized.
To avoid it completely, always follow park instructions and the parks managers must ensure electrical equipment and connections are in optimum condition.
4. Equipment Failure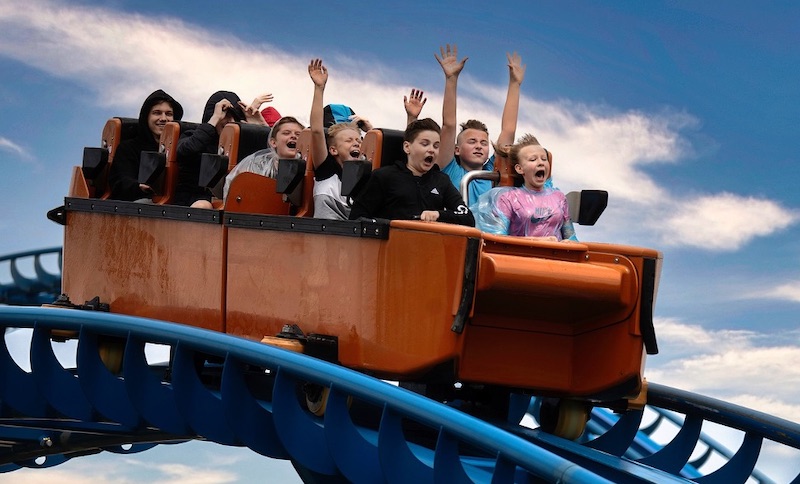 Amusement park ride injuries can also occur due to equipment failure. Park equipment must work properly to ensure riders stay safe and to secure activities.
Check snug fit and proper lock mechanisms to eliminate dangers when riding various fun equipment at the parks.
5. Poor/Lack of Safety Measures
People's safety is more important than the fun or enjoyment at the parks. Safety rules should, therefore, be followed strictly.
Availability of safety or first aid kits, easy access to health personnel incase accidents happen, as well as installing proper safety guard rails in dangerous places are some of the safety steps that must be put in place and enforced to minimize accidents.
6. Mechanical Failure
Many of the fun rides and equipment at parks are just machines, and machines do fail sometimes. Broken or missing structural components, malfunctioning safety features, failure to stop, or improper detachment of cars or structural pieces are some examples of mechanical failure, which can sometimes occur and cause accidents at the parks.
7. Poor Sanitation
Amusement park visitors can be exposed to injuries and other hazards when there is poor sanitation on the property.
If you think you are safe by simply not taking rides, you can still face other dangers and hazards if the park is not well-maintained and has poor sanitation, including slips and falls, and infections.
Exposed garbage cans, unsanitary restrooms, and sick visitors in the area can compromise your health and safety. Unsanitary conditions increase the chances of acquiring various diseases.
8. Roller Coasters
Roller coasters are the hottest attractions in recreational parks. These are designed specially for risk-takers. But, unfortunately, some riders experience headaches and injuries on these rides. For example, wooden roller coasters can cause back and neck injuries to riders.
Some people have even suffered brain injuries on these rides. According to some scientific studies, the force of a roller coaster and the excessive blood rising to the brain can potentially lead to harmful blood clots on the brain's surface and permanent damage to the brain,.
9. Water Slides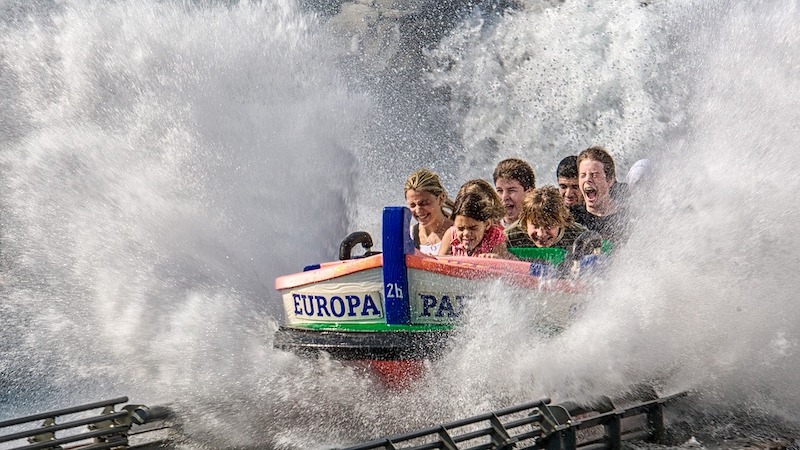 Water slides are also fraught with dangers at amusement parks. The force of the water which is needed to run these rides can put riders at risk of injury.
In some cases, water rides can become stagnant and infected with bacteria if not treated properly. People who frequently take water rides may become sick afterwards.
10. Boat Rides and Log Flumes
These too can be surprisingly dangerous. Boat rides and log flumes riders may fall into the water—possibly from a great height. This ride does not have firm restraints to secure riders.
11. Bumper Cars
These rides are designed so that the cars knock into each other and surrounding objects, which may cause riders to suffer soft tissue injuries or even bone and skeletal injuries.
12. Thrill Rides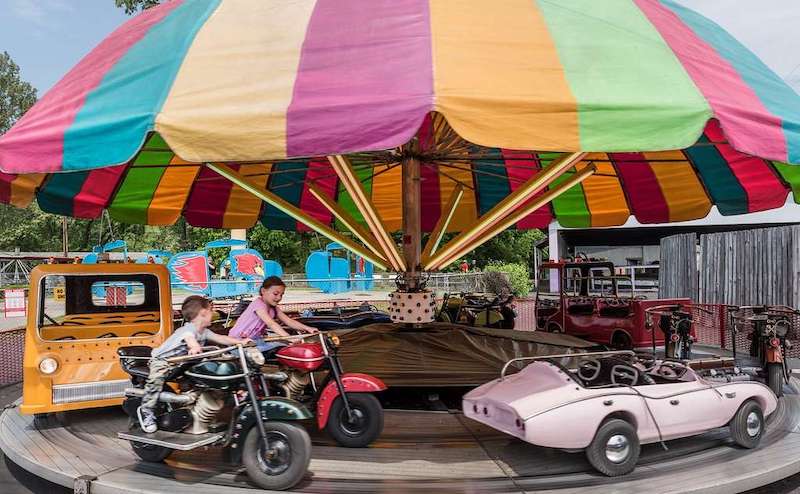 Some thrill rides are not particularly safe for all. For example, the high speeds, heights, and water pressure designed to cause a fun thrill may result in injuries for some people.
People participating in thrill rides and activities amusement parks should ensure they are of the optimal age, height, weight, and health to participate.
Obeying the safety measures will also decrease the chances of accidents.
Conclusion
If you or a loved one gets injured at an amusement park, you should immediately seek medical attention and consult with an experienced personal injury attorney to investigate your accident's facts. If your attorney determines that the amusement park is liable for the accident, you may get compensation for your medical bills, loss of wages, and or pain and suffering.
Amusement parks are responsible for the maintenance of their rides and the safety of their patrons. Park employees should inform people about the dangers before engaging in park activity. If they fail to secure a patron, fail to post safety instructions, or don't properly maintain or operate equipment leading injury or death, the amusement park will be liable.
In that case, an injured person has the right to sue the park authorities or manufacturer of a malfunctioned equipment for injuries sustained or inconveniences they experienced because of a defect in design or machine problem.
However, some patrons must be held responsible for their own mistakes and negligence leading to injuries at the parks. You'll be required to produce evidence proving liability of park authorities and or machine manufacturers in a personal injury case for a successful lawsuit.
At the end of the day, however, amusement parks should not be a place where accidents and injuries always occur. Most parks are indeed fun and safe on most fine days.