Thinking of Launching a Cannabusiness? Know the Risks and How to Overcome Them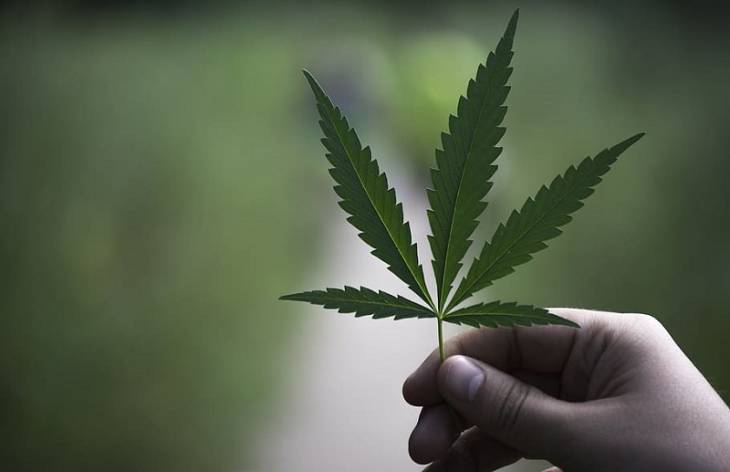 As marijuana becomes more and more legal throughout the world, new opportunities and terms are rising and becoming popular in the nascent field. We are essentially in the midst of a new gold rush, actually a green rush if you want to be more specific.
You may have heard the term 'Cannabusiness.' It refers to the commercial activity of selling cannabis or cannabis-based products. Cannabusinesses are currently among the fastest-growing in the world, so it makes sense to be interested in starting a new business in this field.
Cannabis has only recently been legalized in some parts of the world, thanks to the cannabis legalization movement happening. That means a new industry is on the rise that offers new possibilities and attracts a lot of innovative minds who are inspired to make a difference.
That said, while the cannabis industry may offer plenty of opportunities, there are some risks of running a cannabusiness.
Future cannabis business owners and entrepreneurs need to do thorough research and gather all the necessary information prior to opening a business. That way, they can avoid potential issues, especially when it comes to legal compliance.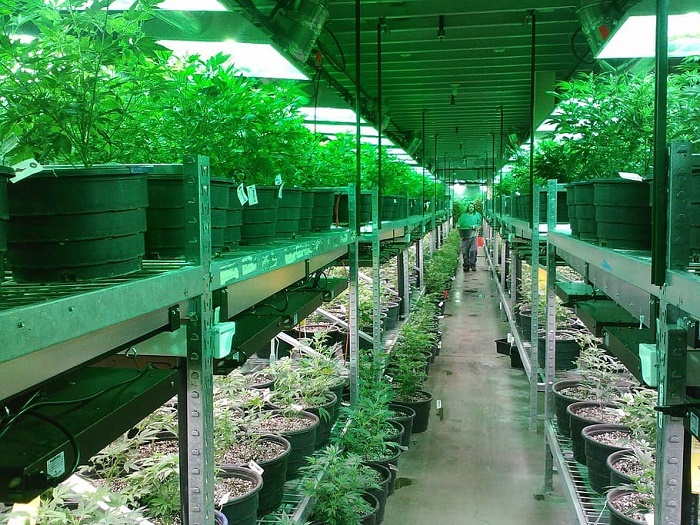 A marijuana dispensary garden in Colorado, USA. 
Here are some of the biggest obstacles in starting a new cannabis business and the best solutions to overcoming them.
The Approval Process
Believe it or not, the process of getting approved locally and by the state for opening a cannabis business is arduous, to say the least. It may take up to 24 months before you can open your doors, no matter what industry you will be working in.
Such a process is so demanding that a lot of small business owners go bankrupt even before they officially start their company or launch a product.
Solution: The best way to make sure that the process will move forward flawlessly (and a little bit faster) is to have an exhaustive operational plan and carefully chosen partners and employees. Everyone involved in the business, including their spouses, will be vetted by the FBI.
Bank Issues
The chances are that most banks won't give you an account because they fear federal prosecution. And that's not all. After learning about your cannabis business, they might even close your current accounts.
Solution: The best way to protect yourself and your cannabis business is to do thorough research and discover which banks are cannabis-friendly. Also, make sure you have a clear and concise business plan when you attend your first bank meeting so you can maximize your chances of being approved.
Taxes Difficulties
The war on drugs has certainly left lots of consequences.
One drug dealer from Minneapolis sued the IRS in 1981 because it didn't allow him to deduct his packaging costs, scales, and car as "business expenses" on his taxes. Therefore, Congress passed Section 280E that banned companies engaged in illegal drugs from deducting absolutely anything but the cost of their goods sold. In other words, companies that are connected to cannabis may be taxed at a rate of 70% or more.
Solution: If your business has anything to do with cannabis, it's best to allocate as much of the expenses as you can to the cost of the goods sold. If you don't have any connection with the cannabis plant, make sure you are familiar with everything your partners and customers do.
Crossing State Lines
Always remember that transporting cannabis across state lines is illegal, even if cannabis is legal in both states. Another thing that's against the law is to transport funds meant for activities that violate federal law.
Solution: If your business expands beyond state lines, keep in mind that each state has its micro-industry. You need to make sure all the business operations are within the law of the state you are in, even if that means having different rules for each office.
Trademarks and Intellectual Property Complications
Cannabis is federally illegal, so that means that the United States Patent and Trademark Office (USPTO) will reject all applications that include cannabis-related services and products.
There is an option to register trademarks at a state level, but the whole procedure is extremely and unnecessarily complicated.
Solution: The key is to submit an application that is not cannabis-specific with more generalized claims, and make sure that you have another one ready for the moment when cannabis becomes federally legal.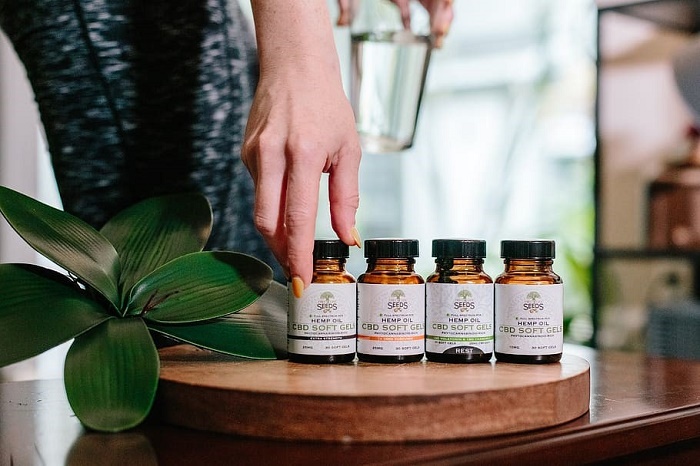 Cannabis hemp oil products and trademarks.
Marketing Challenges
If you plan on using paid ads on your social media platforms, only one mention of words like cannabis, weed, or pot is enough for them to be automatically banned.
The cannabis industry is undoubtedly a thriving market, but social media companies are usually playing safe because they don't want to risk getting into legal trouble.
Solution: Since paid advertising is off limits at the moment, the best you can do is to post carefully chosen content that promotes cannabis services or products. With the right message and audience selection, there is a decent chance that the post will reach those for whom it's intended.
Unpredictable Problems
Starting a new business can be difficult. Business owners are faced with new challenges on a daily basis, especially if their business is related to the cannabis industry, where there are a lot of uncertainties.
That said, there will be many unforeseen obstacles because the rules are sometimes changing by the minute.
Solution: Make sure you follow all the news considering the cannabis industry and communicate with your partners as often as possible. It's best if you also connect with a well-informed cannabis law firm to make sure that your business is always on solid legal footing. Focusing on the CBD industry and products with low or no THC content can help you avoid lots of issues too.
The Bottom Line
Running a cannabis business can be challenging, especially if that is your first business. There are many obstacles that all business owners must overcome, but even then, there are some specific risks and problems.
The best way to protect your cannabusiness and make sure you create a successful cannabis empire is to stay informed about all the news considering the legalization situation and adapt your business accordingly. The right law firm can come in handy in case you need to address certain legal issues.
Despite all challenges and risks, there are some amazing opportunities for those who will manage to find their place in the industry. Like in every other fast-growing industry, those who will be brave enough to take the first step and survive the fierce competition will also be able to reap the rewards.