Expert Tips for Moving Forward After Struggling with Substance Use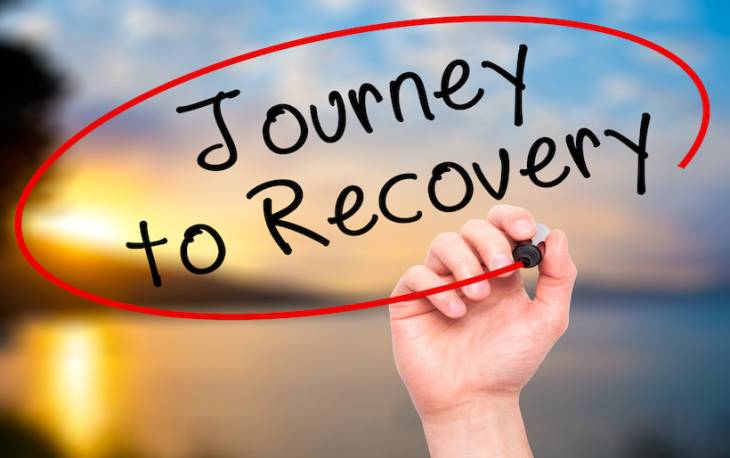 It's difficult to see life beyond substance abuse when you're in active addiction; it's hard enough enrolling in treatment to get well in the first place.
But be proud of yourself now that you're in recovery and your mind and heart are much clearer. Moving forward away from substance use is something to celebrate.
You've probably experienced the urge to take your life back completely. There's a whole lot to do, and that can be scary. 
However, taking that first step and seeing how things open up for you is also exhilarating. Do the following to help you move forward with your life after recovering from substance abuse:
1. Set Goals for the Future
Now that you're sober, you may see life through a different lens. What you want to do may be clearer to you. You can start imagining the type of people you'd like to meet and the experiences you'd like to have. Visualizing the next steps in your life can help you move forward in the most productive, positive way after struggling with substance use. 
Start by setting goals for the future. Think about your dream career or project. Visualize your family and social life. Explore your life's purpose and what would make life meaningful for you. Setting goals will give you something to strive for and stay motivated by, especially if you write them down and place them somewhere you look every day.
2. Join a Support Group 
It's vital to have a solid support system around you when recovering from substance abuse. Joining Alcoholics Anonymous, Narcotics Anonymous, Al-Anon, an online sobriety group, or another support group will ensure you have people to lean on when things get tough. It can help you process emotions by talking them out with people who have been through similar situations and probably feel many of the same things you do.
In addition to joining a support group, keep a list of addiction recovery resources handy. For example, you could be a single parent recovering from addiction. The stress of raising children can be a huge trigger. The guilt and shame you feel about the pain you've caused your kids during your addiction can be triggering, too. 
Recovery resources dedicated to the unique challenges single parents recovering from an addiction face can ease the pressure of raising children while trying to stay on track with your sobriety. Coupled with tailored resources to your situation, an optimistic support system around you can increase your success after substance abuse.
3. Spend More Time with Loved Ones 
Loved ones can also be a part of your support system. There's nothing like being around supportive family and friends who give you the space to grow and improve at your own pace. You can lean on them and your support group to help you navigate life after substance use.  
Spend more one-on-one time with your kids. Visit immediate and extended family if they are supportive and pleasant to be around. Get out with sober friends as much as possible to experience how joyful life can be without any "help" from a substance. 
Spending more time with loved ones will keep you busy. And their kind words and actions will keep you striving toward long-term sobriety. 
4. Focus on Your Holistic Health 
Substance use can have psychological, physical, and behavioral effects. For example, long-term substance abusecan exacerbate mental health conditions, like anxiety and depression. You may even do things against your morals, like stealing. Your kidneys, liver, and heart can take a turn for the worse. Excessive alcohol and drug use can even worsen vision, causing vision disorders such as mydriasis, and dry eye syndrome.
Caring for your mental, physical, emotional, and spiritual health is crucial when moving forward after struggling with substance abuse. These aspects of your life were likely all severely affected while addicted. 
Eat well and exercise as much as possible. Explore therapy options. Practice mindfulness specifically for substance use. And work diligently on your relationship with yourself.
Work on your physical health as much as you do on your mental and emotional health. There are leisure activities suited for recovering addicts, such as: 
Team sports that provide structure; 
Volunteer outings that provide purpose; 
Photography that enhances creativity. 
In fact, any creative outlet that you are interested in will likely have a positive impact on your brain. Creativity helps you process emotions because your anxiety is lowered and the part of your brain that deals with emotions is heightened. This is great for dealing with the emotions that bubble up during addiction recovery.
5. Expand Your Education 
Growing your skillset and expanding your education are both brilliant in recovery. Not only will learning keep you busy, but it will also set you up for a blossoming career if that's something you want to pursue. In addition, you'll meet a lot of interesting people and may even find friends on the same journey as you.
Look into enrolling in school. Start with a part-time schedule until you get the hang of things. You could take night or online classes if those fit your schedule better. Also, consider taking a self-led learning route with YouTube videos or free education resources on sites like LinkedIn. There are also vocational schools if you'd like to specialize in a specific trade or pick up where you left off.
6. Look for Sources of Income 
If you haven't worked in a while due to your addiction, you may be hesitant to look for work. However, it's often necessary for moving forward. A stable income will help you become more independent. And as you become more independent, your self-esteem and passion for life will improve. 
You can start your job search online. Be sure to create a polished resume and brush up on your interviewing skills to better your chances of landing a role you can be proud of. Support groups and addiction recovery resources in your area can help with vocational training. 
Don't be afraid to go for what you have always wanted to do. You can even be creative with how you would like to earn money by opening up a business or joining the gig economy. Now is the time that you can make it happen with your new lease on life and a support system to guide you.
Conclusion
Moving forward after struggling with substance use is an exciting journey. Be proud of how far you've come, and start with a few goals for the future. 
Join a support group and fill out your support system with family and friends. Take care of your holistic health, too. Your mind and body deserve a little TLC.
Expanding your education and defining a life path will also help you successfully move forward in life after struggling with substance use.
You've worked hard to be the person you are today, so keep rewarding yourself for milestones along the way!