Start a WordPress Blog from Scratch: Quick Guide for Beginners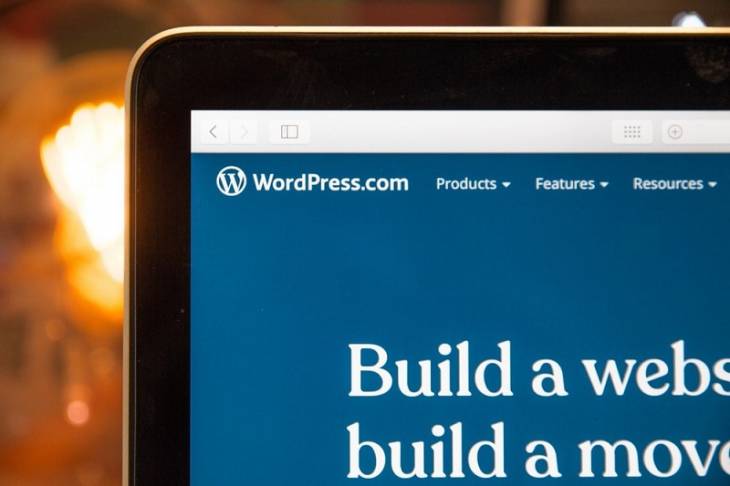 If you're planning to build your own blog and you have chosen WordPress, then congratulations! WordPress is an excellent solution to start a blog. Plus, blogs are great for driving leads and building thought leadership in your niche.
In fact, blogging has become a very lucrative career for many people around the world, and for many others it is a dream job. Through a blog, you can express your opinions, build a community around a common interest, and also make good money from it!
In this article, we will focus on how to build a blog from scratch on your own using self-hosted WordPress, which gives you better control over the process. We'll also point out some of the key differences between WordPress.org/self-hosted WordPress and WordPress.com. 
Let's delve in...
Key Steps to Build/Set Up a Blog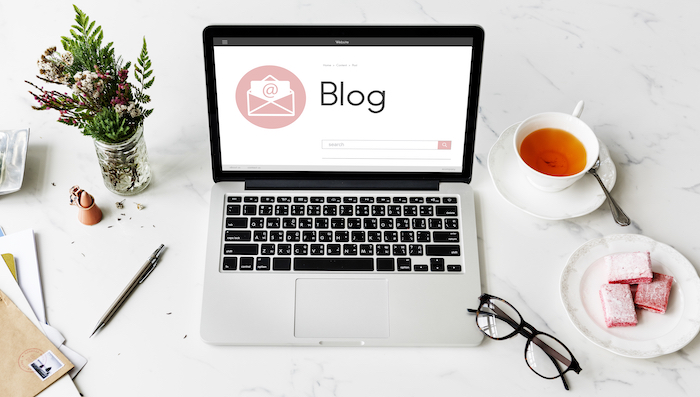 Follow the simple but essential steps below and your WordPress site will be up and running in a few minutes, without the need of learning or knowing how to code.
Step 1: Choose a domain name and a web hosting provider
The first thing you need to do after choosing WordPress as the platform for your blog is a domain name and the next thing on your list should be web hosting.
Your domain name is what people type to get to your website, while web hosting is where your site files are on the Internet. Usually, you would have to pay for a domain name and web hosting, but there are also free options as well and many discounts that you can take advantage of.
Among the most popular and recommended web hosting providers is Bluehost, Hostgator and Godaddy.
After buying a domain name for your blog from your webhost provider and selecting the plan you need, you will receive an email with how to login to your control panel (cPanel), which is an interface that allows you to publish websites, manage domains, organize web files, create email accounts, and more.
Step 2: Install WordPress
Control panel or web hosting control panel is the place where you organize everything from emails, support and this is also the place where you install WordPress.
With Bluehost it is possible to have WordPress installed instantly in order to make the process easier and faster for non-techy users. All you have to do after logging to your Bluehost account is to click the Login to WordPress button to get started.
Aside from Bluehost, there are other hosting providers as well such as HostGator, WP Engine, or SiteGround. Whatever provider you will choose, once WordPress setup is done, you are free to customize your site's appearance the way you want.
Step 3: Choose and install your WordPress theme
Keep in mind that the way your WordPress site looks depends on the theme you choose. You can select from a wide range of WordPress themes, some of them are paid and others are free.
When you want to try out a different theme, all you have to do is to go to your WordPress dashboard and click on Appearance and then to Themes. Then click on the Add New button and you can choose from over 7,400 free WordPress themes available in the official themes directory.
Step 4: Create your first blog post
By clicking on Posts > Add New menu in yourWordPress dashboard, an editor area will be displayed where you can start writing your first blog post.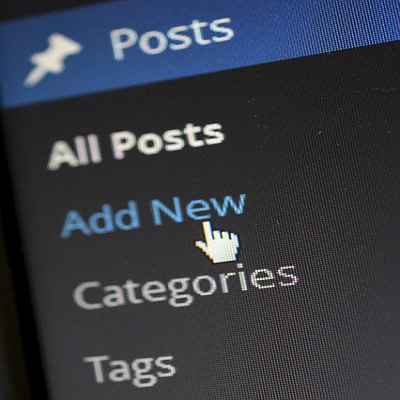 Once your new blog post it's ready, you can publish it live on your blog site by clicking on the Publish button.
Step 5: Install plugins and make customizations
As you may need to add other elements on your site such as various web forms, sliders, or galleries, you will need to use special plugins for these, which add new features to your site.
What is great about WordPress plugins is the fact that you don't have to be a tech-savvy person to install and use them, as coding is not needed for that.
In the free WordPress plugin directory, there are over 55,000 plugins available, so you will definitely find one that suits your needs. For example, you will need backup, security, design & customization, as well as performance plugins to enjoy those functionalities on your blog.
Step 6: Create and publish the most important 4 pages on your WordPress site
There are four essential pages you will need to include as your blog visitors will have certain expectations when they visit your website. Thus, you will need the following pages created:
Home page - here you should add a few lines about who you are, what you do, services or products description, a call to action, links to important sections of your site
About page - it should describe you or your business, a story or facts about you, what readers should expect, an image of your team or of you, as well as a call to action
Blog page - here you should include a list of articles, archives, categories, social media buttons for your readers to share or follow
Contact page - you can include your email address, a web form, a phone number, as well as your physical address, and your social media profiles.
Step 7: Install Google Analytics Tracking
By installing Google Analytics Tracking you can see how many visitors you have, where they are coming from, and what they search for on your website, as well as how much time they spend on your site or on a particular page.
The steps that you need to follow to do that are the following:
go to Google Analytics site, sign in using your Gmail account
sign up for a free Google Analytics account
provide your website URL to obtain your Google Analytics tracking code
use a special plugin to fetch automatically and add the code to your site; go to Insights - Settings page and configure the plugin settings.
Step 8: Monetize with your blog, if you want to make money from it
You can generate passive income on your blog with affiliate marketing, Google Adsense ads, and also by selling your own products and services on the site. You can also accept sponsored posts/reviews from companies.
If you have decided to make money from affiliate marketing, you can sign up to affiliates networks or look in companies sites for affiliates link. If you have chosen Google Adsense, you should know that it is one of the most popular ways to monetize your blog.
Start by signing up for AdSense and then include the ad code on your blog. The next thing that will happen is that Google will start serving ads relevant to your visitors and type of content published on your site. When someone clicks on your ad (the term for this is cost per click) or if your ad is viewed (cost per impression), you will get paid.
The third option to monitize your blog is accepting sponsored posts or reviews from advertisers. If you write about a particular product or service and you have a sizeable audience reading your blog, companies in that niche will want to pay you to get featured on your site.
If over time your traffic increases, you can be sure that many companies will want to pay you to have their products or services reviewed or mentioned on your blog. You can create a page on your site where you add details about traffic and your prices for sponsored posts.
In Conclusion
By following these simple but fundamental steps, you can set up a WordPress blog in no time and start making money from it.
If you don't have time to do all this, you can always hire a web developer to help you with it all. But be sure to do due dillegence when hiring web developers. Research and read online guides to help you understand what questions to ask and what to look out for when hiring a developer to build your blog. This way you'll find the best candidate for the job.
Remember, blogging can be a very rewarding activity if you set up right and consistently create content that people love and appreciate. Good luck on your blogging journey!