How to Prevent Sexual Harassment in the Workplace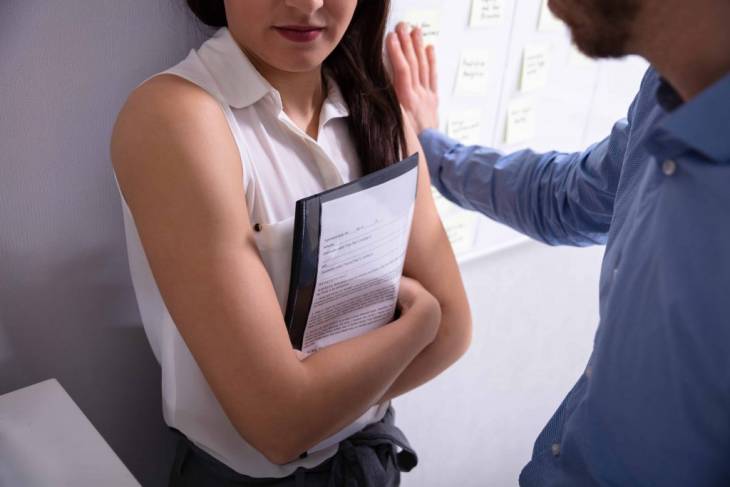 Sexual harassment cases are one of the major problems the corporate and business world is facing these days. It's bad.
According to UC San Diego's Center for Gender Equity and Health report, more than 86% (compared with 81% nationally) of women in California and 53% (compared with 43% nationally) of men admitted having experienced some form of sexual assault or harassment in their lifetime.
Globally, an estimated 736 million women—almost one in three—aged 15 and older have been subjected to intimate partner violence, non-partner sexual violence, or both at least at least once in their life. These figures are staggering and shed light on how big of an issue sexual harassment is.
Let's say you or any of your friends live in San Diego, California (which the stats show seems to be the hotbed for sexual harassment in the country) and you have experienced sexual harassment, it's best to consult the authorities, including a sexual harassment attorney San Diego to represent you so you get the justice you deserve.
Prevention is better than cure, and the same goes for sexual harassment. If you are a business owner, manager, or the person in charge of setting policies in the workplace, you should set in place measures to prevent sexual harassment in the office rather than have to always react after the fact.
5 Effective Tips and Steps to Prevent Sexual Harassment in the Office
Here are five effective tips and steps you should take to prevent sexual harassment in the workplace:
1. Set Clear Definitions
Although the assaulter in many cases has a clear intention of harassment, some assaulters do not have any idea what they are doing is sexual harassment. Also, many times, even the victims don't realize that they are sexually harassed in the form of sexual jokes or gestures.
The lack of awareness causes many such cases to go unnoticed, whose consequences can worsen over time.
It's essential to set clear definitions of sexual harassment and define terms and actions that are deemed as harassment and improper behavior.
You can use different examples and acts to explain scenarios sexual harassment can happen at places like conferences, meetings, cafeterias, or cabins.
2. Inform Staff Against It
Many individuals seem not to understand that their actions are out of line and can be labeled as sexual misconduct in the workplace. The management needs to inform the staff that sexual harassment is against the law, and the guilty person will be strictly punished according to the law.
It's also important to inform the team on an ongoing basis that your company has zero tolerance for such behavior, and person found doing that will face the consequences if they are guilty.
That way, the team members will be more conscious about what they say and do around their colleagues.
3. Make Policies More Accessible
Sexual harassment policies need to be accessible for every individual in the workplace, from juniors to top management.
The management should include the policies in the company literature and employee handbooks, and make sure that every team member has easy access to the policies through the employee portal or app.
State the meaning of complex sexual harassment terms with suitable examples and make the right use of pictures and video to explain better.
4. Provide Adequate Training
Insufficient training and education about sexual harassment and other inappropriate behavior can result in more harassment cases in the workplace.
However, providing different training options will help train the management, supervisors, and employees to handle complaints efficiently and guide the victims through the whole process.
Training will help to create a safe workplace environment for victims to come forward without fear of being unheard or castigated by the company.
5. Develop a Complaint and Action Process
Many small businesses and employers do not have any system or action plan for dealing with sexual harassment complaints in the office, which is bad.
Businesses are often clueless about what they need to do after a sexual harassment complaint is lodged, and often try to shut the voices of victims by pressuring them to keep quiet or resign.
As an employer, you must investigate the cases and take actions against anyone found guilty. To do that, you need to develop a complaint and action plan beforehand to address the complaints in a methodical and fair manner.
The management should state what actions would be taken on the offender if found guilty and what support or advice should be accorded to the victim.
Equally important, the management should address and have an action plan in place against fake or false sexual harassment cases too. The law strictly prohibits false sexual harassment claims just as strongly.
A common problem with many false sexual accusations is that they are vague in nature. Some allegations and claims are based on misunderstandings or consensual acts that were later regretted and reframed in the alleged victim's mind and memory.
Other instances involve potentially inappropriate behavior in a workplace, such as asking someone out on a date or making comments of a sexual nature. However, these actions do not usually constitute a sex crime even if they may constitute sexual harassment in the workplace.
Consult a sexual harassment attorney to clarify issues, formulate plans and policies, and address different sexual harassment claims. Your lawyer will also offer sound legal advice to address sexual allegations in the workplace.
In conclusion
The workplace should be a safe environment for all employees to work without fear, harassment, assault, or even false accusations.
Ensure all victims' voices are heard, and take all the necessary actions to address harassment claims. Set the right example in your company.