7 Things to Improve UI Design When Developing Business Apps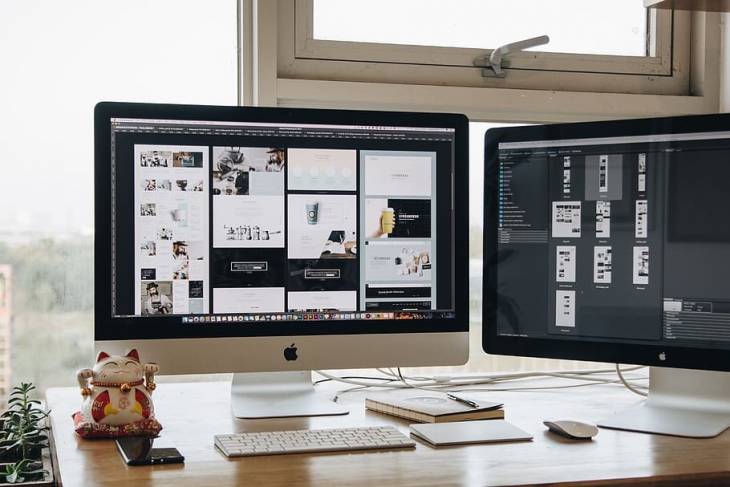 One of the key things when developing applications for business is to know your audience well and make a plan to provide them with exceptional user experience. That entails ensuring that your app's user interface (UI) is both intuitive and functional.
When you achieve a beautiful, intuitive, and functional UI design, it not only improves the overall look and function of your app, but also boosts your business reputation and image, which helps you to attract more customers and grow your business more.
Sometimes, however, you may find that when you open an app and click on a button, say, to go to the next page, it doesn't work as expected, or you don't find things where you expected to find them. The colors and text may be attractive, but they don't give you what you want. In such a case, you may wonder if you have come to the wrong site.
Those kinds of problems on an application usually happen because the UI design of the app is in a bad state. When your UI design is poor, it leads to bad user experience, which in turn results to user frustration and a bad reputation for your business.
Gauging the State of Your App & Improving UI Design  
So, does your business app and or website have a bad user interface? It's important to ensure that your application's UI is up-to-par and at least as good as expected to boost your bottom line.
Let's highlight what you can do – from the designer's point of view – to gauge the state of your application's UI, and also how to improve app UI design: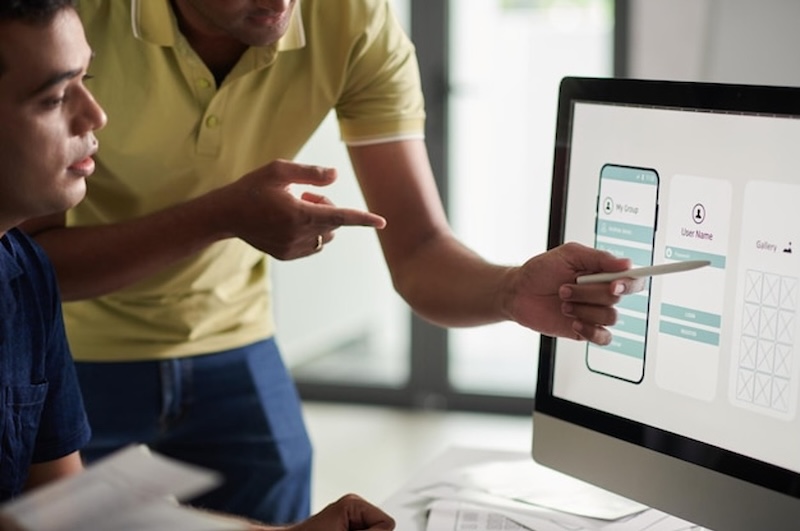 # 1 Cross-check Your Ideas with Top Designs
This is not about mindlessly picking stuff from the web and showcasing them as your own. It is about studying effective ways other designers are using to tackle common UI design problems, reverse engineering, improving and building on those ideas. It's about stepping out of one's comfort zone to learn what others are doing, what's hot in the market and customizing designs that are working to suit your particular situation.
When you study the UI designs of top designers, you will see different approaches used in the market, the pro and cons of those approaches, and be inspired to make equally good or better UI designs. And as the saying goes, imitation is the sincerest form of flattery. To imitate the top designers is to pay these creatives a genuine compliment.
Besides, cross-checking with what is already out there in the market can help you to determine the viability, validity and accuracy of your own UI designs ahead of time. Just concentrate on keeping your design simple, intuitive and attractive. Every top application has a simple, seamless and intuitive design that caresses the senses of users.
# 2 Pick the Right Design Framework
An information architecture UI design aims to satisfy not only business strategies, but also organize and label websites and software to support usability and findability. The information architecture (IA) structural design provides easy navigation irrespective of the browser you use to help users find information and complete tasks seamlessly.
Use the BASIC user experience (UX) design framework, which has five design principles as the acronym shows: the design must be Beautiful, Accessible, Simple, Intuitive, and Consistent. If your website design meets all these factors, then it is good.
Check your app against the BASIC design factors and you'll know where your app, website stands. The correct framework will meet all those factors and provide good usability.
# 3 Prioritize for the Boundaries
The task completion and the delay define the priority for the designer. The project will always have a huge list of tasks and revisions. Once you prioritize, you get focused, and that means you also stay productive.
Give your minimum viable product (MVP) team answers to this crucial question: "Which legacy functionalities do you expect the solution to support during the launch phase?"
Also, be clear whether to build an MVP first, which is the version of a product with just enough features to satisfy early customers and provide feedback for future development.
# 4 Improve the Interaction Design
A basis for good engagement and trust between the customers and your product is the interaction design. The important aspects at play here include aesthetics, motion, image, icons, graphics, space, sound, and font, among other things.
You need to experiment with different combinations and find the permutations that allow you to use the best navigation to help users interact with your website with ease.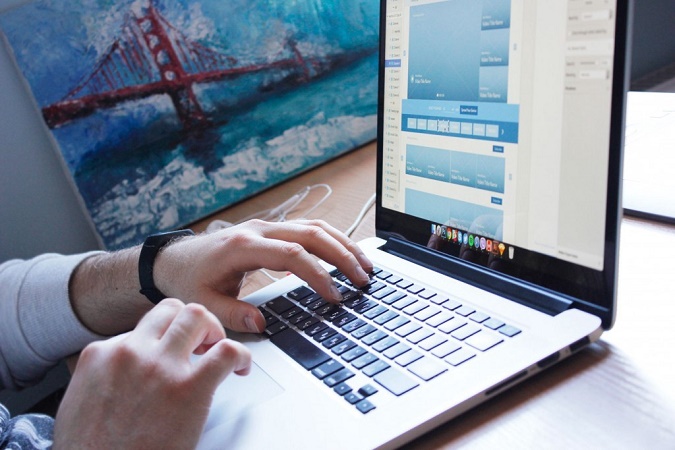 # 5 Streamline Testing and Feedback
When it comes to your design work, it must remain easy to track both UI and UX feedback. Feedback across all departments is sourced in the course of the enterprise project. It builds an inventory of changes impacting an ecosystem of solutions.
So, set up a system of tabs that will become a resource for all those who work on the project. This resource must include the following elements:
Proposed feedback
Revisions you intend to make
Estimated investment time
Team members who will be affected
Approval to proceed
Status of project
Sometimes the testing team might remain independent of the design team. If so, they need to make tangible reports and make sure the project proceeds well.
Give a status report so that the team can interact and take care of needed items in time.
# 6 Correct the UI Design as Needed
Many times, anxiety creeps in when your design remains unfinished. Still, when perfecting the design, it can also bring a wave of uncertainty with it, which often makes the designers reconsider some of their priorities before proceeding.
The best way to get past this common obstacle is to ask for feedback. It could be a colleague or a business entity that gives you their opinion. This feedback helps because it gives you a fresh perspective on your project. With that, you can make necessary iterations and improve the design through informed alterations.
Though one might feel vulnerable when asking for feedback, it helps you avoid making simple, silly mistakes. The reviewer can suggest fundamental corrections and improvements long before the project comes to the execution stage.
You can use wireframes (a layout of a web page or app that demonstrates what interface elements will exist on key pages) to create a model for testing. Check the features, usability, and looks before the launch. It will help you test functionality without spending too much, and also help you see whether the application serves its purpose or not.
# 7 Check the Solution for its Ability to Scale
Businesses tend to grow overtime, which means any given application might not always be a good fit unless it's able to scale with the business. You can use dynamic prototyping and mood boards to check the functionality of the app or website and its ability to scale.
The designer must also understand how the design shifts between platforms, especially when the business moves forward. You have to establish a consistency that keeps up with the speed of the business' operations.
Use the feedback on the UX design to make adjustments as necessary. And do not be afraid to network with other designers to get ideas on how to get the best solution.
Conclusion
UI design for a mobile or web application may be tedious work, but it is thoroughly satisfying when done well. The aim should always be to provide the best experience to users. That way users will love it, keep coming back for more and that brings success to the business.
The best thing about a well-designed website or application is that it's consistency, typography, imagery, colors, simplicity, and functionality all build trust and contribute to the success of the business behind it. It helps guide users seamlessly to take action.
So, make sure your application's UI and UX design is stellar and also consistent with the product and your company branding.