Shoppable Instagram: Why Every Brand, Retailer Should Use It Now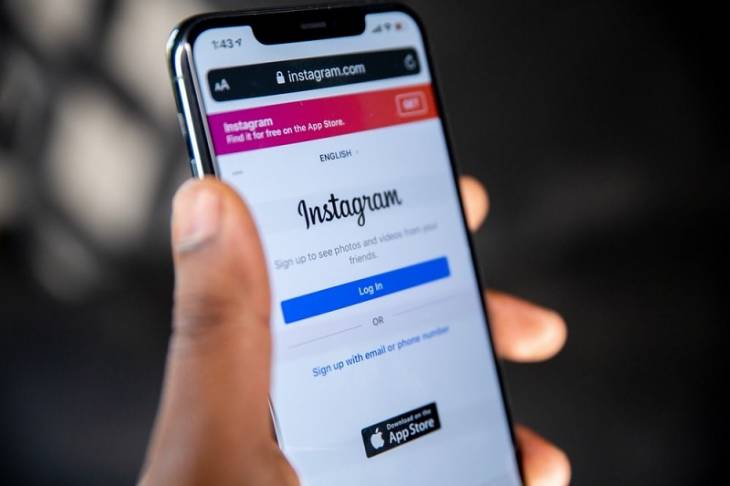 Instagram is among the top platforms introducing new forms of marketing. With 500m daily active users, people have become much more comfortable to search for their shopping needs and desires on Instagram.
Brands have followed suit and warmed up to Instagram as one of the go-to platforms to expand their business and open the door for new customers. 
Marketing on the platform has gone beyond fascinating images and videos to shoppable posts that have transformed Instagram into a powerful search engine for customers who not only browse interests and communities, but also shop interesting stuff they see on the platform.
With the introduction of shoppable Instagram posts, marketing has taken a marked turn for the better, at least as far as marketers and brands are concerned.
Customers can now also have a better connection with brands and brand offerings.
But What Is Shoppable Instagram?   
Shoppable Instagram is a new form of visual marketing in which captivating images that have tags displaying product descriptions are posted by brands. This lets users discover, shop, and buy your products directly from your Instagram posts and stories, and thus reducing purchase barriers by directing customers directly to product pages.
It is a whole new way to shop on social media without even leaving the Instagram app. This content type turns social media posts into sales posts and hence allows customers to purchase via a convenient interface.
User-generated content (UGC) on the platform or the images and short videos created by followers that feature your product tags are a very attractive way of creating shoppable Instagram content that will engage your audience the most.
Why Shoppable Instagram?
Instagram marketing is a rapidly growing online trend. With the introduction of shoppable posts, Instagram has emerged as one of the most popular platforms among brands and retailers. Many brands are using it to boost their sales performance.
Here's an overview of some of the key benefits that this feature offers to boost business profits.
1. Improved sales by leveraging Social Commerce
Brands can create engaging shoppable galleries by adding product tags to the posts they want to share using shoppable Instagram. These tags act as a product description and checkout gateway.
To create the desired shopping experience for customers, brands should not only post high quality images of the products on sale, but also add compelling descriptive text along with it. 
Once the product image attracts the customer, he or she will click the tag. That drives the customer to the app's shopping interface/social checkout page to make the purchase.
Using a social ecommerce tool, brands can even embed Shoppable Instagram feeds on their websites to boost their ecommerce conversion rate and generate even more revenue. 
2. Reduced purchase barriers
Creating shoppable posts on your Instagram business profile helps you supercharge your business and tap into new shopping trends.
This paves the way for purchase and makes it easy for the customers to shop and buy your products. It offers a simple and seamless checkout process, which is much more convenient as compared to stand-alone e-commerce sites. 
When shopping from e-commerce sites, products sometimes can get deserted at the shopping cart (because of issues like extra shipping charges, overloaded products, and so on), which is a scenario absent on Shoppable Instagram.
Instagram is also a very effective storytelling platform for your brand, helping users and fans know, among other things, the real-life usage of your product, as well as the story behind creation of the product. This creates a craving for the product, hence influencing the purchase decision.
3. Improved connection between brand and users
By including the shoppable feature on Instagram posts, brands can connect with their followers and other Instagram users and increase engagement. 
With this new content form, brands can know their followers' likes and dislikes, and that can help them provide better offering that are the best fit for their users and users' need and desires.
It also gives customers, fans and followers on the platform a direct link to your brand, which further improves the brand interaction and image. 
Many brands are already using this social media platform and the shoppable post feature on Instagram in innovative and resourceful ways, including blending their branded posts with user-generated content to really capture new customers.
By using shoppable posts, you can know for sure what users are more willing to buy and discover their not-so-favorite products to purchase.
4. Enhanced user engagement using a variety of content
The different types of shoppable content available to engage users with include:
Shoppable images
Shoppable videos
Social media UGC
This variety of content makes your brand's Instagram page look more vibrant and eye-catching, which inevitably leads to better user engagement. 
And that helps your brand increase user interactions, dwell time on your page, and drive more conversions and sales.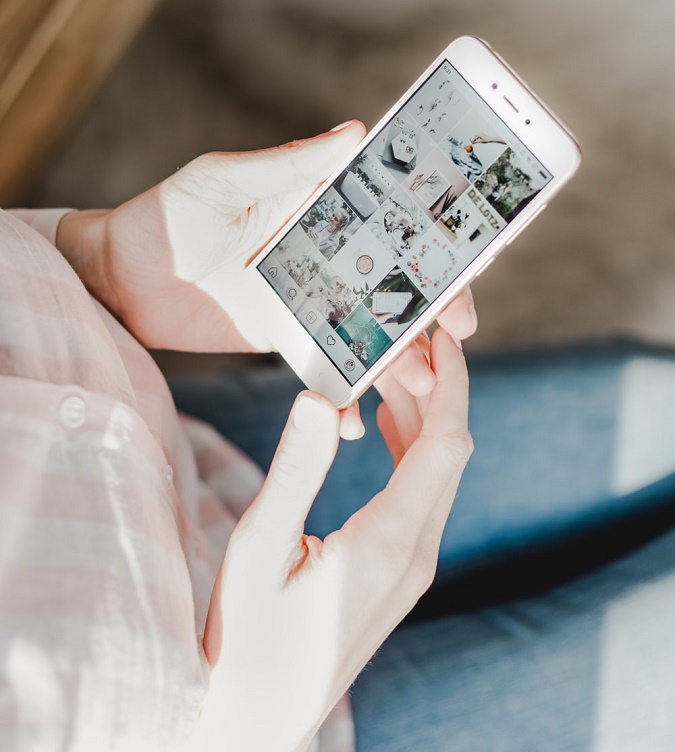 Brands Killing It with Shoppable Instagram Posts
There is no shortage of brands using shoppable Instagram post with great success to boost their business. One such brand is Kate Spade. The American luxury fashion design house has created an entire collection of humorous shoppable videos that were an instant hit.
As part of its #missadventure campaign, Kate Spade New York's shoppable videos featured some of the funniest women in comedy, including Zosia Mamet, Miss Piggy, Anna Kendrick, and Ali Wong, to name a few. The result of the #missadventure campaign was a very powerful TV-like comedy series than it was advertising, which is very effective.
Another brand doing very well with Instagram shoppable posts is H&M Home. The brand offers a large selection of home decor and the latest interior trends.
H&M Home features its products on Instagram with shoppable tags, allowing users to have a very seamless purchase experience when browsing their product catalog.
H&M's 'Blue is the color' campaign did wonders for the brand, with stunning images of interior designs and decorations.
Conclusion
Shoppable Instagram is a great solution for brands and retailers trying to boost sales and get their presence noticed in today's crowded marketplace.
To get the best out of this feature, brands need to master the power of storytelling to create sharable content that are intertwined with commerce.
By creating Shoppable Instagram posts, you can do just that without coming across as too salesy and affecting the perceived value of your product.