Rise of Subscription-Based Business Models: How to Reduce Customer Churn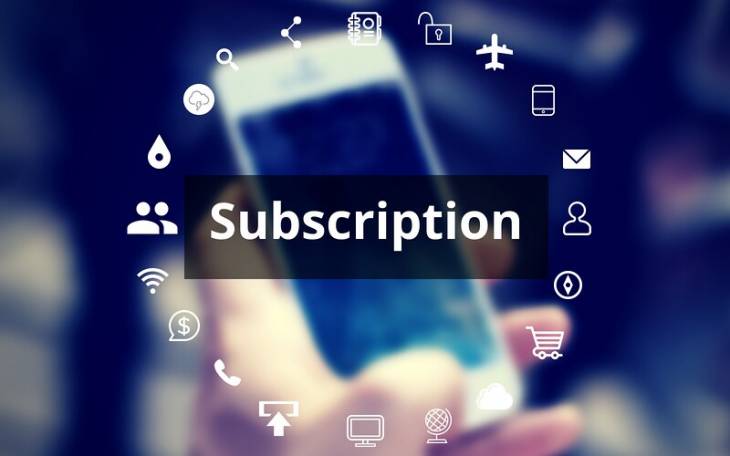 Photo: Dominic Smith / Flickr
The subscription-based business industry is one of the rapidly growing industries in the world. From gaming to entertainment, fitness, and software, industries of all kinds are adopting subscription business models. People once used to buy DVDs for movies and music albums; they now purchase subscriptions for Netflix and Spotify. 
COVID-19 acted as a catalyst — online fitness classes and monthly grocery subscriptions are now a thing. In fact, 54 percent of online shoppers subscribe to at least one e-commerce subscription box service. 
It is safe to say we are in the development phase of the subscription economy. However, with such immense and quick growth comes challenges that companies need to overcome to grow sustainably. One of them, and the most dreadful one, is customer churn. 
Since the SaaS industry is in its infancy, there is no structured format or process to deal with customer churn. However, there are a few steps that brands can take to minimize it. 
Proven Steps to Reduce Customer Churn for Your SaaS Business
Below, we go over several methods of minimizing customer churn for your subscription-based business.
1. Be Prepared and Act Proactively
First things first, accept the fact that churn is a part of a subscription business. You can decrease and minimize it to a certain extent but cannot get rid of it completely. No SaaS business can — no matter how big it is.
Manage your business operations with the mentality that your customers would not warn you ahead of time of churning. They may drop hints but taking action by then can get too late. Hence, adopt a proactive approach.
Reach out to your customers before they need you. Show them that they matter to your business and you care for them, their experience, their expectations, and their feedback.
So, for example, if a customer is not using a particular feature, go ahead and remind them of it through email. You can send them a user guide or manual to explain how they can leverage most of your platform.
2. Segment and Communicate Better
A targeted and personalized approach always works better than a generalized one. It is simple — an individual who signed up last week needs a different treatment than someone who had been a loyal customer for years.
Therefore, segment your customers on the basis that sounds relevant for your business. For example, a feedback form is irrelevant for a new customer. Email them a user manual. However, the feedback form is a must for an old loyal customer. You see how communication changes; segmenting makes it easy to communicate.
3. Focus on Customer Service
According to a Customer Experience Impact Report by Oracle, two of the top reasons behind customer churn is incompetent staff and unbearably slow service. It is not surprising — customers value the quality of customer service the most. Hence, do not underestimate the effect of poor customer service.
Late replies, ineffective solutions to problems, or failure to provide a satisfactory service experience can be a trigger for churn. Therefore, make sure you train your customer service agents well. 
Remember, prioritizing customers' experience is a key to solving many marketing challenges, and customer churn happens to be one of them.
4. Reward Loyal Subscribers
Incentivizing and rewarding your customers goes a long way in reducing churn. For starters, everyone enjoys experiencing special treatment and getting more value than they paid for. 
Secondly, when customers see brands going out of their way to keep them happy and satisfied, their loyalty is likely to increase.
Therefore, include routine incentive and reward programs in your marketing strategies. Think of options that can persuade customers to extend their subscriptions. 
That way, it's a win-win for everyone.
5. Foster a Customer Community
In this age of digital media, the need for customers to feel like they belong to the products or services they are investing in is more prominent than ever. 
Hence, provide your customers with a feeling of belonging to your brand. When they feel a brand is as much theirs as it is yours, they defend it and remain loyal to it, even if they experience a minor inconvenience.
Learn from Apple. An Apple user switching to android or any other brand for any device is a rare sight. It is because users are committed to the brand.
An excellent way to create a community is by encouraging active participation and interaction with customers. Once they begin sharing their insights regularly, your brand will become a crucial part of their daily life.
Wrapping Up
One of the primary goals of a business is to attract more customers and increase the number of subscribers. However, in doing so, businesses forget to focus on the existing customers that they won by investing money, time, and resources. It leads to customer churn.
To not deflect from focusing on existing customers, we are letting you in on a crucial insight. Customer acquisition is 5 to 25 times more expensive than customer retention. Hence, give equal, if not more, importance to retaining customers and reducing customer churn.