Relocating to Texas, USA? What You Can Do to Find the Perfect Office Space in Dallas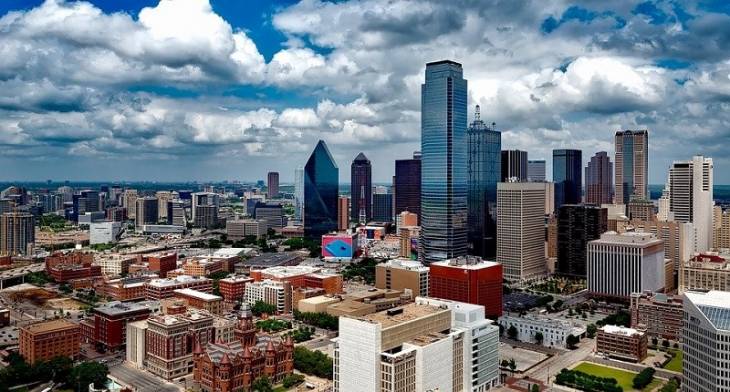 Dallas, a modern metropolis in north Texas, is a prime spot for large and small businesses that need to launch, relocate or expand to new markets. The area is home to top corporations and industrial headquarters, offering a vibrant business environment for any ambitious business.
The City of Dallas is a commercial and cultural hub of the region. Businesses flock to Dallas in large numbers, often attracted by the higher probability of cash sales and profits. The city has a growing economy, making it a great place for your business to have an office and presence.
So, that means having a Dallas office space in the state of Texas is a sound choice.
Texas was recently recognized as the best state for setting up a new business in the United States, as per a study by WalletHub. It was also CNBC's 2018 top State for business in America.
Due in part to the rise of telecommunication and information technology companies, Dallas has experienced an expansion in its economy. It is home to some of America's most important public and private companies, including giants like ExxonMobil and AT&T.
There are various specific factors involved in the growth of the real-estate economy and other sectors in Texas, as well. These are mainly no state income tax, the right-to-work policy, comforting weather, and a host of other pro-business environment.
Find Office Space in Dallas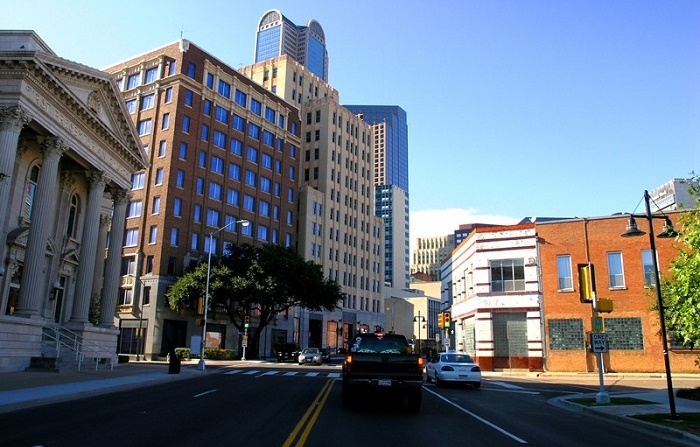 Looking north along Harwood street in the Farmers Market District of downtown Dallas, Texas, USA. Image: Drumguy8800/Wikipedia
If you'd like to launch, relocate or expand your business to Dallas, Tx, here're some insider tips on the best ways to find the perfect office space and enjoy a smooth relocation to the city.
Search for Space per the Nature of Your Business.
The Dallas office space market has many sub-markets. The most popular ones include Bryan Place, City Center District, Convention Center, Government District, LBJ Freeway, Main Street District, North, Preston Center, Uptown, Victory Park, and the West End Historic District.
Before selecting among any of these locations, you should keep in mind the nature of your business. For example, if you are a law firm, you may need extra space for conference and meeting purposes.
Consider the Culture of Your Business—It Also Counts.
The Culture of your business is where your image and reputation anchors. Hence, it is one of the most crucial aspects you need to consider.
If your demand is for a traditional workspace with a clear representation of functions, then you may go for an office space with physical boundaries and cubicle spaces.
But, if you want to develop an informal and relaxed culture, then an open set-up will fit your conditions.
 Reach Out to an Agent, Depending on Your Budget.
Be sure to consider your budget when looking for an agent. Financial matters are crucial to find the right Dallas office space.
Keep all the calculations in place to identify how much amount of money you are willing to invest. And only hire a skilled leasing agent.
Browse niche websites that assist in finding office space in Dallas. There are a lot of unique and functional office spaces for lease in the city, so you do not need to break your bank over it.
Look Out for Convenient Commute.
The office location needs to be easily accessible. Employees should not be stressed to locate and reach the office during peak hours.
A convenient source of transportation and conveyance facilities will be an add-on to your benefit. A location near a metro station, subway station, or bus-stop will be an aid to your comfortable commute.
Check for Suitable Layout and Amenities, too.
An office space should have all the facilities to enhance the working environment. Before deciding on the area, look for the layout that you will be accommodating.
An office space should be facilitated with all the major amenities required to conduct official functions.
Put all of the aforementioned pointers to good use. They will go a long way in helping you to find the right office space that will benefit your business. Good luck.