8 Fashion Trends That Were Popular & Turning Heads Last Year
It's been a monumental year for fashion. Just when you thought things are getting predictable, you were introduced to something completely new. Such is the power of fashion.
Granted, we are still fighting the deadly Covid-19 pandemic (wear a mask) and it's variants, including the Covid-19 Omicron variant, the world has not stopped, nor does it plan to. Fashion still continues.
Just because you are staying home and avoiding public gatherings does not mean you have to give up your outfits.
In 2021, trends took a turn towards the bolder route. It was big, it was bold, it was beautiful. And frankly, it is still awesome.
Here we list eight fashion trends that won hearts last year.
1. Effortless Oversized Boyfriend Jackets
Oversized clothing is all the rage this season. A particular favorite on the runways lasr year was oversized boyfriend jackets.
This 80s inspired piece is all about playing with shapes and silhouettes to create a chic and statement look. These wide-shouldered jackets accentuate the upper third of the body and elegantly cinch at the waist to create an elongated look.
You can wear these oversized boyfriend jackets with just about anything from a body-hugging pair of trousers, everyday shorts, or loose-fitting pants. The perfect mix of mod and retro, oversized boyfriend jackets is fashion-savvy and super comfy, and effortless.
2. Statement Face Masks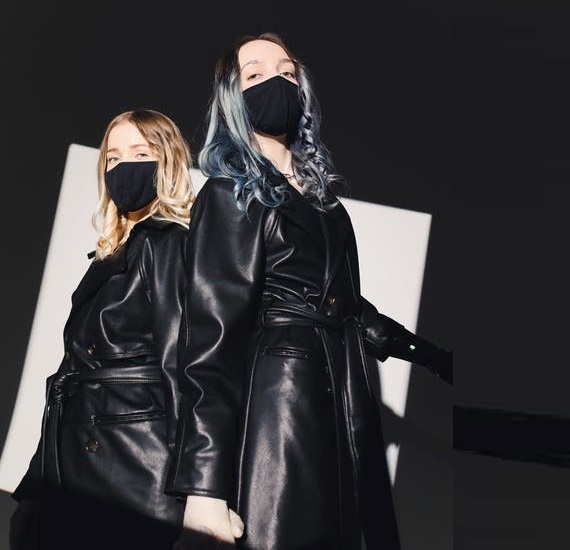 It has been a few years since the pandemic turned the world upside down. Masks are now an essential component of any outfit, so why don't we just have some fun with them and make them interesting?
You do not have to ruin your aesthetic with a mask; instead, you can make your mask be part of your ensemble by matching it. You can opt for solid single-color masks that you can match to plain outfits, or you can work with something more creative to go with bolder outfits.
When it comes to designs, the sky is the limit. Opt for something printed, embroidered, embellished, or play around with different fabrics. Make sure to opt for something that is light and breathable but offers good protection. That was very popular throughout last year.
3. Chic Headscarves
Headscarves were iconic and an essential part of the 50s and 60s fashion. Sleek and chic, they do not just protect your hair, but they also make your outfit look all the more glam and elegant without overdoing it. Headscarves come in an endless array of fabrics, designs, and colors. They were quite trendy last year.
You can play it safe by sticking with a few intricate patterns or something simple, bold, and solid. If, however, you are feeling edgy, you can experiment with something like organza, velvet, etc.
Get creative with your styling as well. You can wear a headscarf on your head, tie it around your neck, waist, or even on your bag. They are simple, elegant, yet oh so stylish.
4. Soft Pastel Tones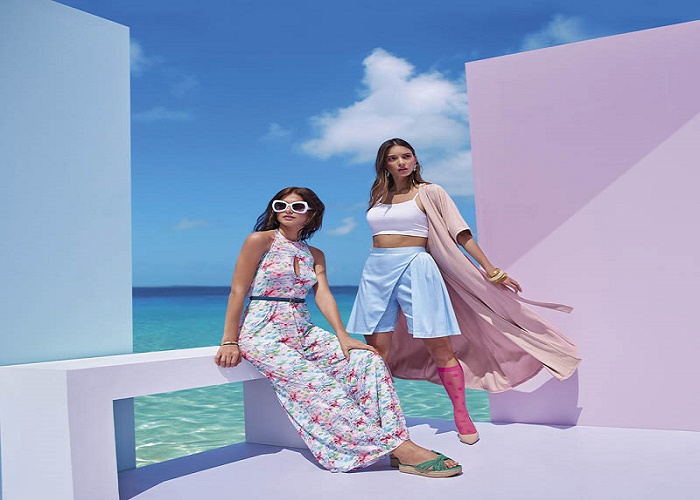 You can never go wrong with pastel tones. They are timelessly chic, supremely elegant, and universally flattering. Last year was all about soft pastel tones like mint green, lavender, baby blue, and more.
While some think that only bold colors make a memorable style statement, in reality, nothing compares to the look and feel of a good pastel ensemble.
So, if you are someone who shies away from bright colors, this is your chance to elevate your overall aesthetic.
5. Bright Yellow Bags
If there is one color that dominated the runways last year, it is yellow. Yellow is a warm and fun color. It radiates joy and is precisely what we need in our lives.
One accessory that you must try to invest in this year is a bright yellow bag. There is just something so effortless and fun about it.
A bright pop of color like yellow is excellent if you wish to spice up your regular outfit. You may opt for a bigger yellow bag like an everyday staple tote bag or a smaller one like a chic clutch bag.
Moreover, you can play with so many different tones ranging from pale yellow to mustard. It is time to bring some sunshine into your life with a yellow bag.
6. Whimsical Folk Inspired Coats
Folk-inspired coats are something out of movies and books. They feature intricate embroidery and lace that makes them all the more unique and elegant.
If you are into boho-chic and vintage fashion, then a folk-inspired coat is all you need to add to your arsenal this season. You can work with an array of fabrics depending on the season, but if you have been on the fence about experimenting with folk-inspired pieces, take this as a gentle nod of approval.
We all had our fun with sexy leather jackets. It's about time we venture into different territories. Trust and believe; you will never go back.
Easy to style, beautiful, and super versatile, this was the ultimate fashion trend.
7. Sexy Knee High Boots
Knee-high boots scream badass. There is something so edgy yet elegant about them that we just cannot have enough.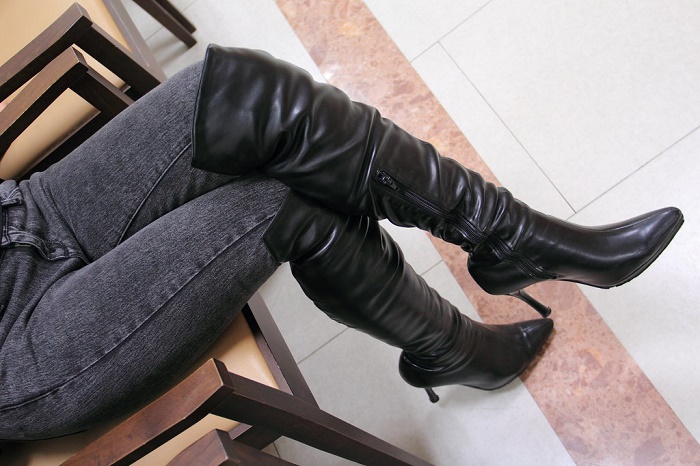 Knee-high boots come in different styles and colors. You can opt for a lace-up or zip-up number; we prefer the former simply because it just looks edgier. You can opt for a heeled boot or a flat one; again, the former choice wins because heels make everything look better.
The color fashion trend was all about going big or going home when it cames to color. The brighter and bolder your color pick is, the better. If, however, you wish to find something versatile, we recommend a black or brown pair because you can never go wrong with them.
Style your boots with a dress, a skirt, a rollneck, or over leggings; just be sure to let the boots be the star of the show.
8. Bright Blue Accessories
Blue exudes serenity and calm. We all love blue. It is a color that blends right in with the crowd yet stands out in its own way.
Last year's trend was very blue-focused, especially in the accessories department. Bright blue accessories made quite a headline on the runways, and we are living for it. This is not a big deal for those who love colors, but for those who generally shy away from color, this is a monumental step in fashion.
The bright blue accessory trend is perfect if you are looking to add life to a plain ensemble, perhaps in the form of a pair of bright blue earrings, a hat, shoes, or a bag.
Simple and elegant yet bold and statement, colorful blue accessories are the way to go if you yearn to take your style game to the next level.
In Conclusion
Fashion trends come and go, but style remains eternal. There is no denying that fashion trends are super fun too. So, have fun with your fashion style this year too!
Experiment with different looks, incorporate your own unique style in it, and own it;. We guarantee something good will come out of it.
If nothing else, it will get your creativity going. Follow these trends to nail your New Year OOTDs, ladies.