Why You Should Choose Drupal for Your Next Web Development Project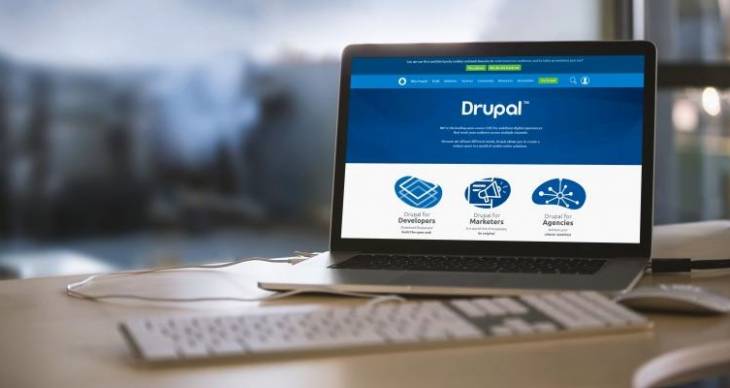 Drupal is a free and open-source website development platform and content management system (CMS) that offers excellent features for developing and managing websites. It provides a back-end framework for at least 12% of the top 10,000 websites worldwide – ranging from personal blogs to corporate, political, and government sites.
In our fast-paced digital world, it seems everyone is trying to minimize the hassles of setting up an online presence. And a website is probably the best way to build online visibility and grow your business with minimal efforts. Hence, web development has become an essential task to create optimized websites and boost brand awareness and your business.
However, one hurdle in website development that is often faced by developers, businesses, and organizations is the choice of a website platform. As there are lots of platforms out there, picking the right one can be difficult.
No matter which platform you choose, it will have a significant impact on your website and business. Thus, you must be cautious and forward-looking when choosing a website development platform or CMS to make your project successful.
While Drupal may not be the most popular CMS out there, it has a lot going for it that beat other CMSs like WordPress. Drupal is the best platform for providing deep capabilities and endless flexibility, as well as for digital innovation and creative ideas so you can provide unmatched digital experiences across web, mobile and social.
Top Attractive Features of Drupal
As a top-rated CMS, Drupal is used for all kinds of website development projects. It is well suited for building complex and advanced websites, and is widely used by enterprises, education institutions, NGOs, and governments around the world.
Drupal lets you publish a website live on the web and allows seamless sharing of content in different languages across all devices. With Drupal development CMS solutions, businesses of all sizes and in all niches can transform the CMS into a powerful platform and tool for delivering exceptional digital experiences and solutions. 
If you are looking to develop sophisticated and advanced websites, Drupal is trusted by millions of people, businesses, and organizations for its reliable, flexible, and secure development framework, among other excellent features.
Here's a breakdown of some of the top attractive features of this CMS:
New theme engine
You can choose Drupal 8 for your website development project that comes with a new theme engine known as Twig. It is a fast, secure, and flexible PHP-based theme engine that allows creating more functional and attractive websites easily.
Twig's templates are written in syntax for Drupal 8 and newer versions of the CMS, which is less complex than PHP templates or any other template, and it is secure.
Mobile-first themes
In its first approach, Drupal 8 is a mobile-friendly website development platform.
All in-built themes in Drupal 8 are responsive and it has responsive admin themes too that adapt to different screen sizes and carry "Back To site" buttons to return to the front page.
The new admin toolbar also works flawlessly on different mobile devices.
Multilingual ready
Drupal offers varied multilingual features out-of-the-box. Built-in translations are available with the admin interface.
It also allows creating pages with language-based block visibility and Views filtering. It automatically facilitates translation updates from the community.
Manage configuration
Drupal 8 comes with a built-in configuration management feature which is available at the file-system level. It makes taking configuration elements like views, fields, content types, etc from the local development to the server a breeze.
By taking advantage of a version control system to keep a track record for configuration changes. The file system is used for storing configuration data which is separate from the website database(s).
Better support for accessibility
Drupal offers better support for industry-standard accessibility technologies, such as WAI-ARIA.
TabManager and ARIA Live Announcements API are some of the significant improvements that are available in Drupal 8. This improvement provides a control for rich internet apps.
Features like jQuery UI's autocomplete, tweaked color contrasts, better font sizes, modal dialogs, etc. make this CMS very user-friendly.
Fast-loading speed
Drupal is one of the fast-loading website development platforms that caches all entities and doesn't load JavaScript until it is necessary.
The CMS quickly loads the previously viewed content from the cache. The caching is automatic once you enable and configure it.
As such, if you want to create a fast-loading website, Drupal is a great choice for your website development project.
Top Benefits of Choosing Drupal for Website Development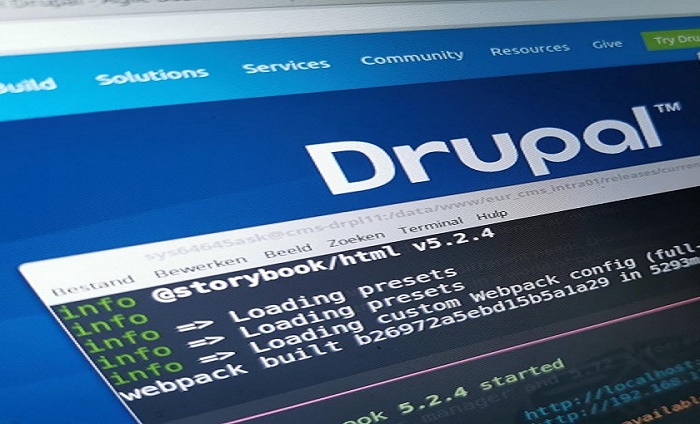 1. Reliability
Drupal is a completely reliable platform when it comes to website development. It has reliable functionality and outstanding features that make it a premier choice for many web developers and businesses.
You can rely on this CMS for building out-of-the-box websites for your business. Whether it's about security, features, or any other thing, you can rely on Drupal to get a host of functionalities.
Drupal is also a secure platform with a secure core. It offers many security features to protect your website. You can deploy Drupal on a LAMP stack that includes Linux, Apache, MySQL, and PHP.
When configured with the best practices, it offers great reliability to users.
2. Scalability
Another benefit of Drupal development comes in terms of scalability. It is a scalable website development platform that allows creating scalable websites.
In the future, your needs and requirements may increase when your web traffic increases. Drupal allows users to add features to their websites when their business grows. Hence you can adjust your website as per your needs to meet the requirements of your growing user base.
Drupal supports the most content-rich experiences and sites, and it can manage a huge amount of content, users, and website visitors.
3. Security
Drupal is counted as one of the securest website development platforms that offer excellent built-in security features. By all online standards, Drupal is a secure content management system that is trusted by lots of developers and businesses to create their websites.
There is an active community of Drupal supporters and users who keep providing up-to-date information about security threats and solutions for fixing any emerging errors and vulnerabilities to enhance security.
Apart from this, the community also contributes to the growth and enhancement of the platform. The community keeps providing resources and assistance to new or existing users to help resolve issues related to their websites.
4. Interoperability
Drupal is also known for its interoperability with other solutions and platforms. You can choose a Drupal developer to create well-customized for your business and with third-party integration.
You can also integrate all the astounding technologies out there with your website that could be a valuable asset for your site. You can even integrate your Drupal website seamlessly with a variety of marketing solutions as well as business applications.
This means you can always leverage the benefits of tools that are outside your Drupal platform.
Wrapping up
Drupal is an excellent web development platform that people are using for developing a myriad of websites. Whether you want to develop a simple corporate website or you are looking to create a more sophisticated ecommerce site, you can depend on Drupal to create the best and advanced web solutions that meet your specific needs.
What's more, with the introduction of Drupal 8, the downloading and installation process is a breeze, with no more intricate and time-intensive tasks.