The Best Self-Publishing Platforms for Aspiring Authors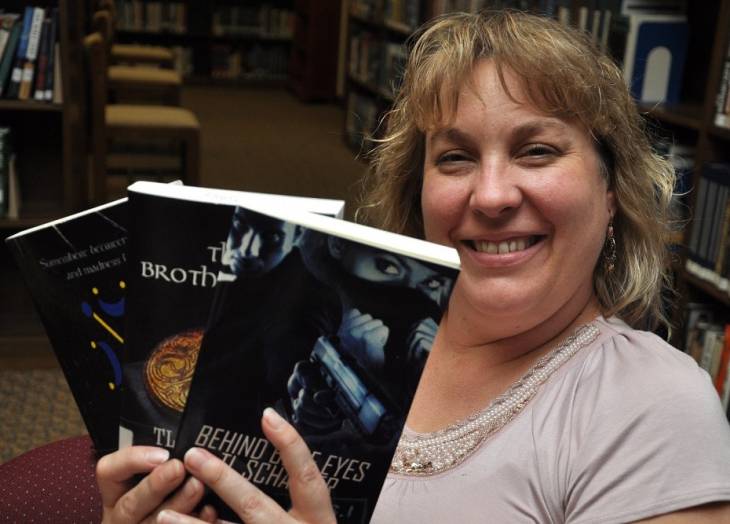 Self-published author Terri Schaefer with three of the 10 books she has written and published since 1999. Credit: U.S. Air Force photo/ Airman 1st Class Frank John Casciotta.
Being an aspiring writer is a bittersweet experience. Many writers I know have struggled or are still struggling to get published. But of course, technology has changed much over the years, including the world of books and publishing.
Where once authors had to find a publisher willing to accept their manuscript, today there are a number of self-publishing platforms that open up interesting opportunities for aspiring writers.
Many writers only pursue their writing passion on their own time, like I did when I was picking up different temporary gigs. Things are pretty much the same, except that technology has taken out a lot of the grunt work from the process.
Now you can work on a book, and if you can't find someone to publish it, you can always publish it yourself. Of course, you might say you have no experience in publishing because, after all, you are a writer. This blog will help you with that problem.
But before we begin, there are two major types of self-publishing platforms that you need to know about.
Types of Self-Publishing Platforms for Authors
DIY self-publishing platforms: these are pretty much exactly what the name implies. Handling pre-production stages is all on you. That includes book design, editing, layout, marketing, and everything else.
On the other hand, a one-stop DIY publishing platform covers all your publishing needs. This makes it perfect for people with no publishing experience.
With that out of the way, here are some of the best self-publishing platforms to check out:
Barnes and Noble Press
MindStir Media
Seacoast Press
Kobo Writing Life
Smashwords
IngramSpark
Let's take a closer look at each of these platforms and what makes them so great.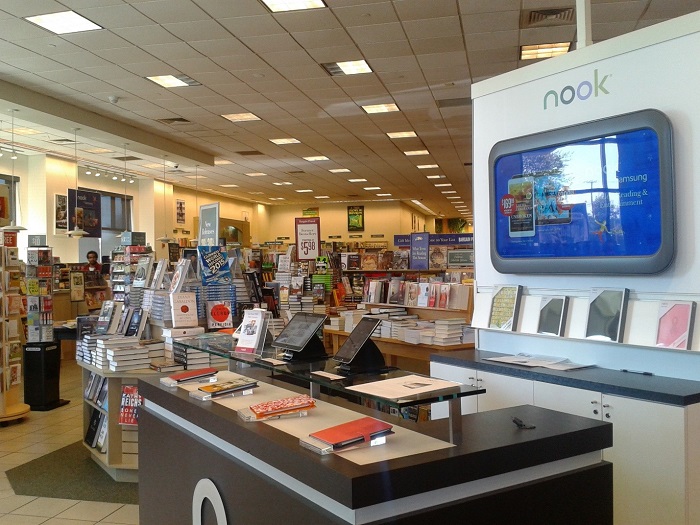 Interior of a Barnes & Noble Booksellers in Springfield, Virginia. Photo: Ser Amantio di Nicolao / Wikimedia Commons
Formerly known as Nook Press, Barnes and Noble Press features a completely redesigned and user-friendly self-publishing platform.
Barnes and Noble have been a leading self-publishing company for many years now. The DIY platform allows authors to self-publish in eBook, paperback, or hardcover formats.  
However, the platform has limited its distribution to Nook devices and BN.com.
MindStir Media is the number 1 ranked self-publishing platform by magazines like iTech Post, Best Techie, and Penny Matters. The platform has helped thousands of authors publish their books and earned multiple rewards along the way.
MindStir is a one-stop self-publishing platform. It offers users access to a high standard of services. These include design, editing, and distribution. In fact, the platform uses Ingram to distribute books to around 30,000 wholesalers, retailers, and booksellers across the globe.
The platform also features a mentorship program for aspiring writers with a best-selling author.
This platform has won several awards for its specialty in helping authors turn their work into bestselling books. The Seacoast Press has a comprehensive distribution network over Ingram, delivering books to thousands of retailers all over the world.
The platform features publicity and marketing campaigns as a part of its services. The best part is that this one-stop platform lets authors keep 100% of their royalties.
Also known as Rakuten Kobo, Kobo Writing Life is a self-publishing platform that allows new authors to publish ebooks. However, don't be discouraged if you want to self-publish hardcopies of your book. The platform has a distribution network of online bookstores spanning 190 countries.
The DIY service does not include marketing, publicity, editing, or book design.  
Smashwords is mainly an eBooks distributor, supplying eBooks to libraries and online retailers all over the world. The platform offers author pages that allow writers to have a space to promote their work.
The platform has a robust style guide which dictates how you must upload your eBook to the platform. This is a DIY platform, so book design, editorial, publicity, etc. are all on you.
IngramSpark is one of the best platforms around for small self-publishers. It has an Ingram-powered distribution network, allowing authors to self-publish in paperback, hardcover, and eBook formats.
IngramSpark has an instructive File Creation Guide that gives you information on how to upload your files. However, since this is a DIY service, don't expect IngramSpark to assist you with publicity or marketing campaigns.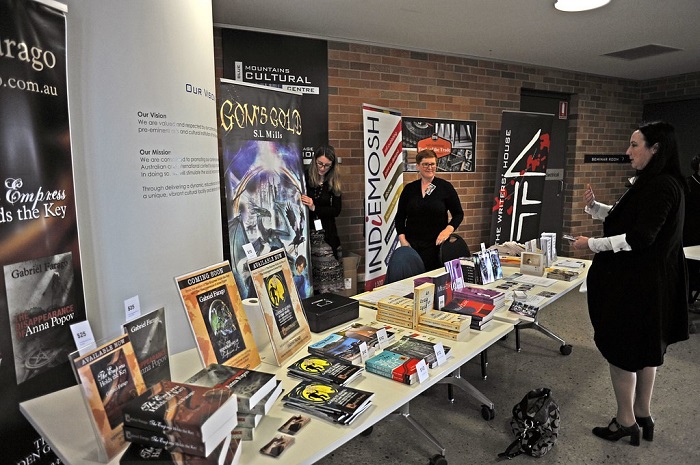 Participants at a self-publishing forum designed to encourage writing and publishing within the Country of the Darug and Gundungurra peoples, New South Wales, Australia. Photo: Blue Mountains Library /Flickr.
Remember, writing is an art. You could be registered as a temp at any of your local Telecom staffing agencies and still write the next big bestseller.
Believe in your abilities and write your manuscript first. Don't worry about publishers not showing interest. You can always self-publish on any of the platforms above.
Let us know if we missed out on any outstanding self-publishing platforms that you'd like to bring to our attention in the comments below.
Originally published: May 5, 2020.