Ransomware Defense: Safeguarding Your Data with Backup Protection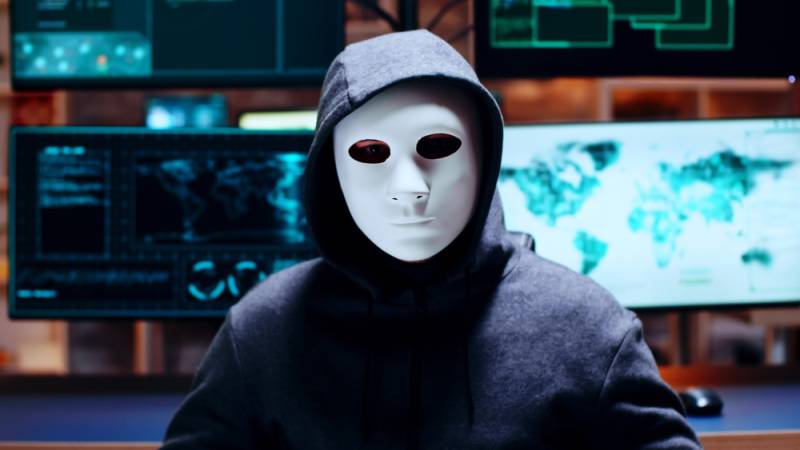 Many business owners report experiencing difficulties due to ransomware, particularly those who have admitted they did not have adequate data security measures. However, with the right data security plan and strategies, you can prevent and override any malware.
As a business owner, it is essential that you are a step ahead of anything that can destroy your business. You must always have a cybersecurity plan and malware prevention strategies in place to prevent any breaches on your sensitive data.
About 493.33 million ransomware attacks hit organizations worldwide, which translates to 56.316 attacks per hour, or 938 per minute. This means becoming a target of ransomware is more probable than you might think, if you don't take the necessary ransomware defense strategies and steps to protect yourself from malware.
An effective way of preventing malicious software – or malware – is to strengthen and implement strong malware defense strategies to safeguard your data and secure your business.
Need for Implementing Ransomware Defense Strategies
The importance of implementing ransomware defense strategies cannot be stressed enough. It will be a costly affair if your systems are compromised because you overlooked data security. 
By implementing malware defense strategies, you can ensure that even if you face a cyberattack, you will be able to quickly recover your data, meaning your company won't be affected as severely, and you won't have to deal with paying unwanted ransoms.
If you implement effective ransomware defense strategies, you can rest easy knowing that your data is safe, and that all your files cannot be maliciously encrypted or corrupted by bad actors since you'll have backups.
Value of Backing Up Your Data
Since ransomware, viruses, and other malware occurrences are becoming increasingly common these days, it is critical to have a reliable data backup solution, no matter the nature of your organization. Backups are essential for protecting your data and business in today's robust digital world. Without a backup contingency plan, your situation is extremely vulnerable.
In the event of a ransomware attack, if you have backed up your data, you cannot suffer a total malware catastrophy. Simply restore your data from your backup and be up and running quickly. In this way, implementing a good data backup plan, safeguards your data and ensures that you remain one step ahead of cyber criminals.
So, to safeguard your data from ransomware and other malware threats, have backups of your data stored in various locations, including on the cloud. If you do this, you can rest easy knowing that even if cybercriminals attack, corrupt, or delete your data, you still have your backups.
Making sure data security is a top priority in your business is, therefore, critical because being infiltrated by ransomware can be very costly. It can jeopardize important information and sensitive data that could make or break your system.
To help you gain a better understanding of malware defense strategies, we'll highlight what ;ransomware is, as well as the various ransomware defense strategies that are available to you, and the importance of implementing them for strong data security. Let's begin…
Understanding Ransomware: What Is It?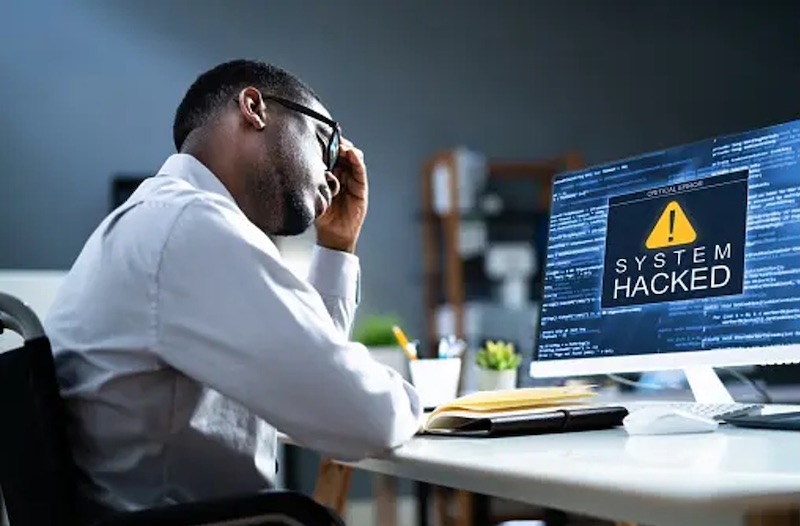 Ransomware is simply malicious software that cybercriminals use to unlawfully infiltrate computer systems and prevent victims from accessing their own data until a ransom amount is paid to the criminals for the victim to regain access to their own sensitive data and files.
Basically, these cybercriminals breach your computer systems, gain access to your sensitive data, and restrict you from accessing your own files until you pay a ransom amount.
If you are a small business owner, ransomware is something that might be familiar to you. Ransomware attacks often bankrupt small businesses, even if the data is recovered. Downtime during a ransomware attack can result in huge monetary losses and irreparable company reputation damage, which is a key reason why many ransomware attacks are not reported.
A common tactic that cybercriminals use when they gain access to your system& is to encrypt your files and then demand money to unlock the files for you. The compromised machine may also display false messages when you try to use it claiming you have broken the law, your IP address has been flagged by their software, or you are engaging in unlawful activities. These are all scams meant to trick unsuspecting victims and pressure them to pay the said amount.
Top Ransomware Defense Strategies to Use
Once you understand the importance of implementing malware defense strategies and having a ransomware backup, you should also know that you can further secure your data with additional malware defense measures.
The top malware and ransomware defense strategies to secure your data include:
1. Regular Data Backup
Important files and information should always have a backup stored elsewhere, such as in the cloud or on an external hard drive. Since you can easily store backups regardless of whether they are online or offline, make it a point to have multiple backups in case of any problems. 
A weekly or more regular backup schedule is best, contingent upon what strategy you have in mind. Although backing up your files can't prevent any attacks, you can still benefit from doing so because you won't have to pay cyber criminals to return your files as you already have one. 
If you are hit with a ransomware attack, then you can easily reformat your system or take any other necessary measures to neutralize the attack without compromising your data or paying the ransom. 
2. Update Systems Software
To further safeguard your network and computer systems, it is vital to update your software applications and keep your operating system (OS) updated to the latest version. This reduces the risk of your devices being breached by malicious hackers.
With strong and updated software, your device will be much more secure against malware. Software companies release patches, also known as updates, on an ongoing basis to address security flaws in their software. These fixes are often made before software security vulnerabilities can be exploited by hackers acting in bad faith.
So, install the latest software updates as soon as they become available to seal any loopholes cyber criminals can use to access your system through the backdoor and compromise your data. Remember to check for updates on a regular basis to keep your software up-to-date always.
3. Use Anti-Virus Software and a Firewall
To further fortify your systems and business against cyber threats like viruses and ransomware, install a reputable anti-virus software and firewall protection on every device you use.
A firewall is a software that scans data packets entering and leaving your computer for suspicious and malicious behavior. If it detects anything unusual, it will sound an alarm and halt all traffic. Ensuring that you have the latest package as it will be beneficial in terms of detecting possible new threats that can cause harm to your device.
Similarly, keep your anti-virus software updated to the latest version release. This way you'll have the latest anti-virus software algorithms that stop malicious applications from running on your computer system and malware from getting past your network firewall.
4. Stay Vigilant and Extra Cautious
Whenever you come across any suspicious sites, emails, or other messages, always keep in mind that it could be from cybercriminals looking for their next target. So, be extra cautious and vigilant of potential cybersecurity activities, risks, and dangers lurking in the digital space.
Cybercriminals use fraudulent sites, apps, emails, and other channels to install malware on unsuspecting victims' devices. Don't get tricked into clicking on pop-ups from suspect sources you come across, because it can lead to problems with malware or even ransomware. 
If you want to install any application, you must do so only from trust reliable sites and sources.
In Conclusion
One of the most effective and cost-efficient ways to keep your data safe is to ensure you have multiple backups of it. Having backups for your data is integral to any solid cybersecurity defense strategy. With this, you won't be hassled in the event you get a malware infection.
Moreover, implementing the additional malware and ransomware defense strategies listed above will keep your data safe and fortify your systems and business against cyber threats. While some business owners might overlook it, taking a proactive approach to enhancing your cybersecurity can save you a lot of stress and financial loses in the future.