A Guide to Crypto Price Movements: Why Cryptocurrency Prices Change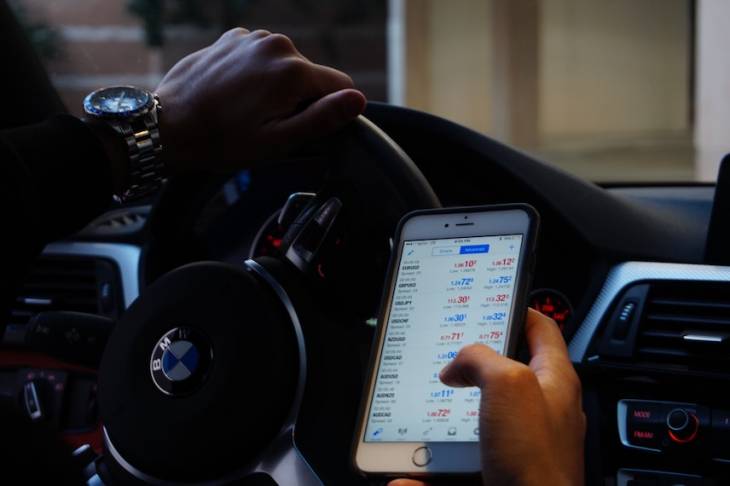 Cryptocurrencies are digital or virtual tokens that use cryptography to secure their transactions and control the creation of new units. Cryptography is essentially the study and art of transforming information into forms that unintended recipients cannot understand so as to allow secure communications that only the sender and intended recipient of a message can view its contents.
Cryptocurrencies are decentralized, meaning they are not subject to government or financial institution control. Digital currencies are often traded on decentralized exchanges and can also be used to purchase goods or services. But prices for cryptocurrencies are volatile and can fluctuate rapidly.
Ever since the launch of cryptocurrencies, they have found themselves being counted as one of the most fluctuating and volatile topics in the world, with many investors and other interested parties seeking to get to the bottom of what cryptocurrencies is all about. 
How Cryptocurrency Works
In making a cryptocurrency transaction, one has to have a digital currency wallet where one can store digital currency tokens. The person then sends the digital currency to another person's digital currency wallet through the use of a blockchain-based transaction. 
A cryptocurrency wallet doesn't actually hold any currency; it merely provides an address for your funds on the blockchain. A cryptocurrency wallet also includes private and public keys that enable you to complete secure transactions.
Every time you make a cryptocurrency transaction, you use it to complete a purchase, and you authorize the movement of a certain amount of your funds from your wallet address to the sellers. Your private key is used to encrypt and send the transaction to the blockchain. 
The digital currency network uses the investor's public key to confirm that the private key has been used to make the transaction. The transaction is then completed, and the new owner of the currency can see it in their digital currency wallet. 
Every transaction made with a cryptocurrency is recorded on the blockchain, which is a digital ledger of all cryptocurrency transactions. The blockchain records every transaction chronologically and publicly, so anyone can view it at any time.
Factors that Drive Cryptocurrency Prices Up or Down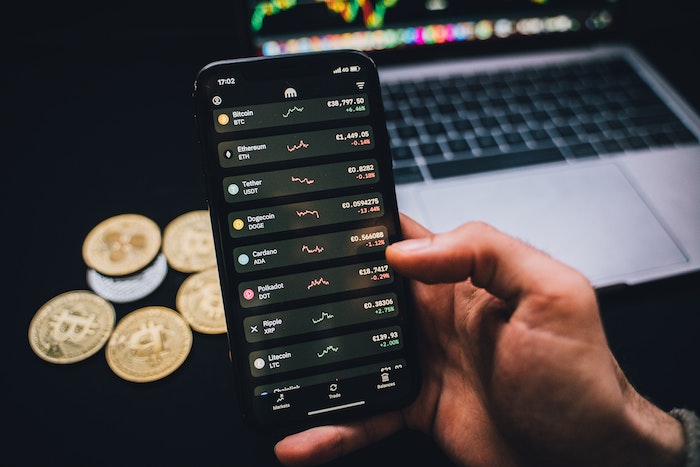 Factors that influence cryptocurrency prices vary from one to another, but there are some that are more general and have a bigger impact on the market. 
The most important drivers of cryptocurrency prices you should know are:
I. Supply and demand
Supply and demand are the two most important factors that drive prices up or down in any market, and cryptocurrency is no different. 
If there is more demand for a certain cryptocurrency than there is available supply, the price will go up. Similarly, if there is more supply than demand, the price will go down.
One of the main drivers of demand for cryptocurrencies is their use as an investment. Cryptocurrencies are often seen as a store of value or a hedge against inflation. 
When investors believe that cryptocurrencies will go up in value, they are more likely to buy them, which drives up the price.
II. Production costs
Not only do cryptocurrencies like Bitcoin have indirect costs, but also have direct production expenses. For example, everyone is aware that cryptocurrency mining requires a large investment in hardware upfront.
Even though the energy used in the mining of bitcoins might appear wasteful, it is still the only way to ensure safety for the users. This is because governments cannot shut down the bitcoin blockchain so quickly. 
III. The value of the coins
To make a cryptocurrency valuable one has to enhance its utility, for example, by using it to pay for goods and services, or by holding it as a long-term investment. 
The more people use a cryptocurrency, the higher its value will be.
What One Should Know Before Venturing into Cryptocurrency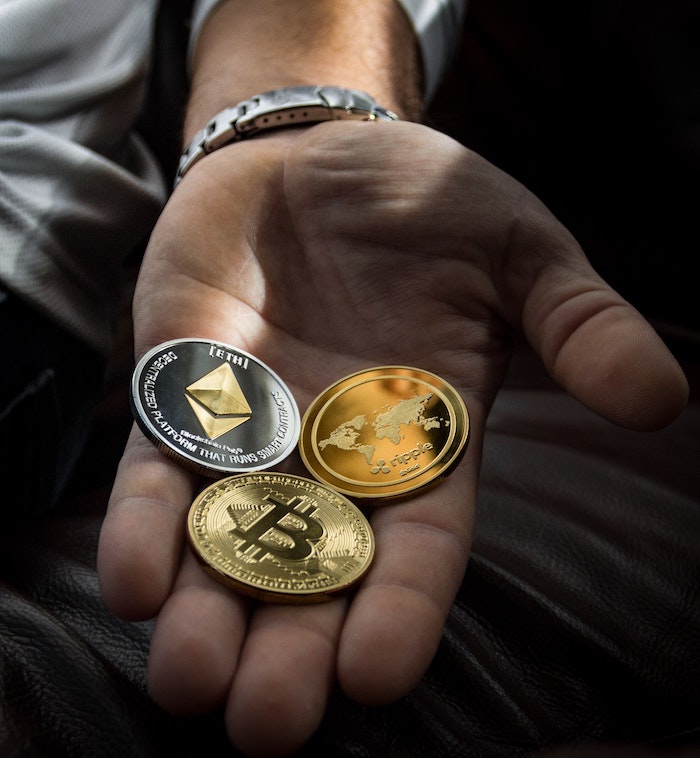 New investors in the cryptocurrency world can definitely feel overwhelmed. With language that is entirely new to most and technology that seems complex, it isn't easy to get used to everything at first. 
As with anything else, though, there are advantages and disadvantages that come along with trading cryptocurrencies–but don't worry! We're here to help walk you through everything.
So, whether your goal is to use Bitcoin for everyday purchases or add another coinage to your investment portfolio, we've got you covered.
Here are two key things you should know before venturing into cryptocurrency trading:
1. The best digital currencies
Bitcoin (BTC) and Ethereum (ETH) are the two most popular cryptocurrencies. Buying Bitcoin is a good choice for anyone interested in cryptocurrency because it is widely supported and has a well-established ecosystem of software to facilitate transactions.
Ethereum is attractive because it can be used to establish new tokens, DeFi (decentralized finance) services, NFTs, and other blockchain applications. The high demand for Ethereum has led to it becoming one of the most valuable cryptocurrencies across the globe.
2. The best cryptocurrencies exchanges
Cryptocurrency exchanges are websites where users can buy, sell, or trade for other digital currency or fiat money. The exchanges can convert cryptocurrencies into government-backed currencies, as well as other cryptocurrencies. 
Some of the world's largest exchanges include Poloniex, Bitfinex, Kraken, and GDAX, which trade more than $100 million each day. 
Almost every exchange is subject to government anti-money laundering regulations, and customers are required to provide proof of identity when opening an account.  These websites are also used to trade more obscure digital assets, such as altcoins and tokens.
Some investors prefer to use exchanges because they offer more features, such as margin trading, lending, and short selling. Others choose to avoid exchanges because of the potential for hacks and theft. It is important to research an exchange before committing to trading on it.
In Conclusion
Cryptocurrencies have the ability to revolutionize the financial sector. They're digital assets that aren't controlled by central banks or governments. Cryptocurrencies are also common ways of ensuring privacy and preventing fraud. They're extremely quick, and they may affect how we interact with the banking system in fundamental ways. 
Despite the fact that cryptocurrency values fluctuate from time to time, the crypto trading business is progressing at a rapid pace. Cryptocurrency investing has become increasingly popular with the rise of Bitcoin and other cryptocurrencies. 
However, cryptocurrency is still a relatively new phenomenon, with a lot of uncertainty surrounding how it works and what risks are involved. So, always do your due diligence when investing and trading in this very promising, up-and-coming market.